Shane Stapleton reflects on Meath winning the Tailteann Cup final by 2-14 to 0-14 against Down at Croke Park.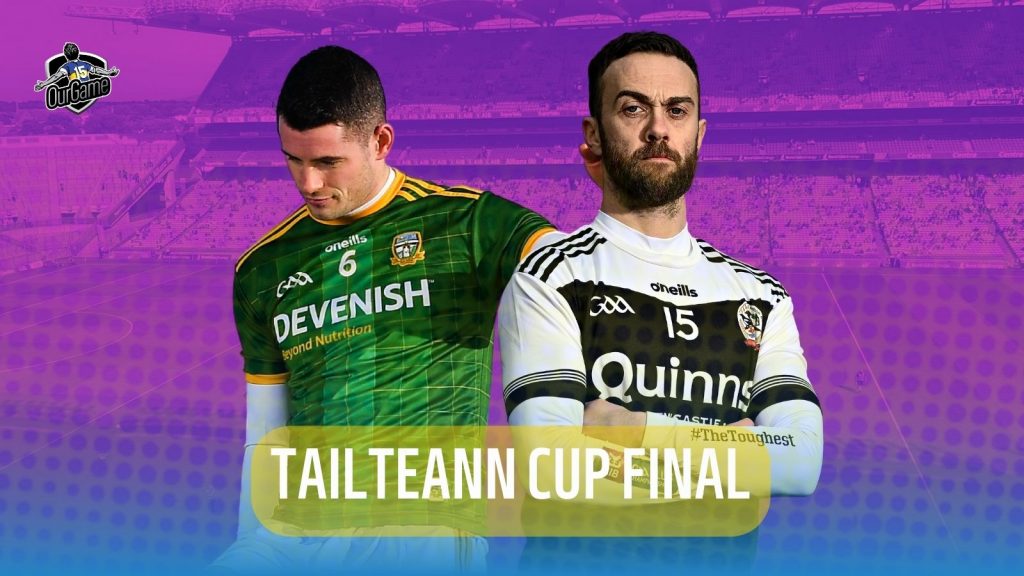 Meath 2-13 Down 0-14 Tailteann Cup final
Substitute Jack O'Connor blitzed Down for 1-2 as Meath won the second-ever Tailteann Cup final at Croke Park.
The Mourne County had put eight goals past Laois in the semi-final but were unable to breach the Royals' rearguard and the goal of Sean Brennan.
For long spells of the first half, Colm O'Rourke's side were gun-shy and had to rely on frees and a fluky goal by Ronan Jones.
Jack Flynn — who hit four brilliant points — curled a speculative shot from distance on 15 minutes, which came down off the upright and ended up in the net via Jones' knee.
In the 75th minute of the game, with Conor Laverty's troops chasing a late winning goal when two points down, Meath broke away and put an exclamation mark on the performance with a scuffed goal.
Down will agonise over their missed goal chances when on top. Sean Brennan saved from Ryan Johnston on 34 minutes after being played in by Danny Magill, while Liam Kerr got onto a break and blasted a one-v-one over the bar from close range in first-half injury time.
Meath actually went 24 minutes of the game without scoring, and their return would have looked quite scant without that poxy goal, until Cathal Hickey popped one over in the 44th minute.
Jones, Hickey again, O'Connor and Flynn caught fire and it helped put the Royals in the driving seat.
Down then butchered a goal chance in the 55th minute when Kerr broke through and passed to Shealan Johnston — his shot was blocked, and then it went to Pat Havern who hesitated before being bottled up.
In the 67th minute, when 1-11 to 0-11 ahead, Matthew Costello got in the way of a point-blank shot by a Down forward to keep his side in front — though there were suggestions of a foot-block.
Ultimately, the Leinster side were the better team and managed to see out the game.
If this had been previous seasons, Meath would not have had the extra run of games to develop the panel and their system. To make mistakes and to go again.
O'Rourke took on the job and there was an element of a tailspin as the league went on and the championship began with defeat to Offaly.
Had their campaign ended there, or in a qualifier defeat just after against a big dog, then there might well have been calls for his head.
Now, they can reflect on 2023 with plenty of positives and they know a place in the Sam Maguire competition is assured for next year.
When you consider that over the past ten or 12 years, Meath have ended their season maybe two to three months earlier than Leinster kingpins Dublin, that accumulated time together was huge in ensuring that gap.
The Dubs had three to four years extra collective training during that spell, and stability in their environment.
As Flynn said afterwards, they will be hoping this provides a platform from which Meath can grow. Football needs them to.
A first championship title in 13 years, and a glut of rising stars in green.