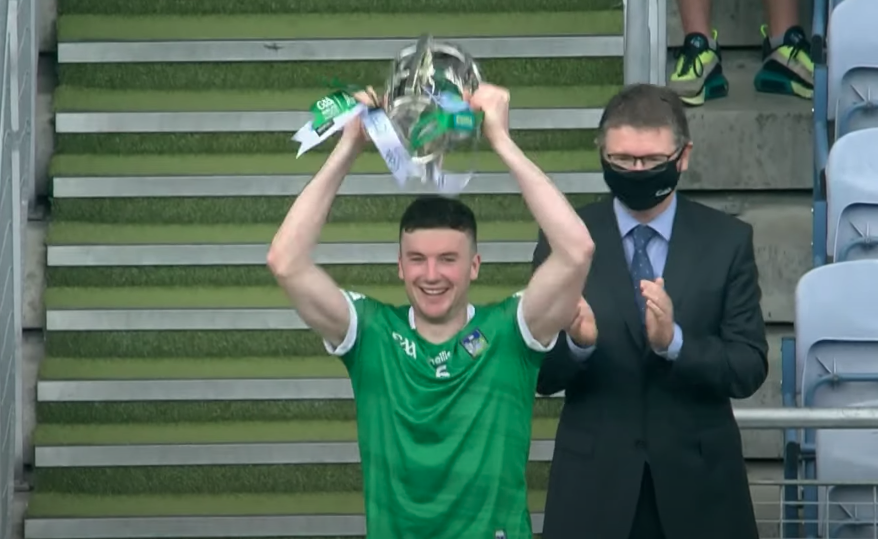 Former Limerick hurler Tom Condon feels that the 2023 All-Ireland Championship is his native county's to lose.
The Treaty are hunting their fourth consecutive Liam MacCarthy Cup success, as John Kiely's team look to enter the conversation about the game's greatest ever teams.
And Condon, who retired after the 2020 season, feels the Treaty are in pole position this year.
"We would have taken one (All-Ireland) in 2018! What has happened since is bonus territory," he told Our Game.
"When you step back and size it up, there is another one or two All-Irelands there for the taking. I think personally it's Limerick's to lose themselves, if they get too complacent and stuff like that.
"Most of the closest teams, they've new managers or they're trying to integrate new players. There's a small bit of catching up to do, I think. But I still think Limerick are the standard bearers this year. And if they win it this year, I can't see anyone stopping them the following year.
"It's testament and all credit to John [Kiely] and Paul [Kinnerk] for keeping that hunger there as well. Kilkenny can testify to this. It's hard to keep that going for so many years, year in, year out to come back and keep winning. If they do win it, borderline, there's still another step to go to reach the best team of all time."
There are some question marks surrounding the chasing pack, and Condon feels one team, in particular, can trouble Limerick.
"Galway have improved after finding a couple of new players. Physically, I think they're the team that can match Limerick," he said.
"But anything can happen on a given day. If Limerick have an off day, they can be caught. It happened in 2019. We were confident going into that game. It just shows we were a small bit off the mark and Kilkenny took full advantage of it.
"Cork always had the players and whatever, sometimes they didn't seem to bring it on game day. They always seem to start very well in the year. They seem to fade when it comes to championship. I don't know if it's a mental thing.
"Waterford, the Davy factor, anything could come out of Waterford.
"I think it bodes well for an interesting campaign. I'm going to nail my colours to the mast now, I think it will be a Limerick-Galway final."
📮 Sign up to the OurGame newsletter — a daily email reminder of our latest videos, articles, quizzes and more.