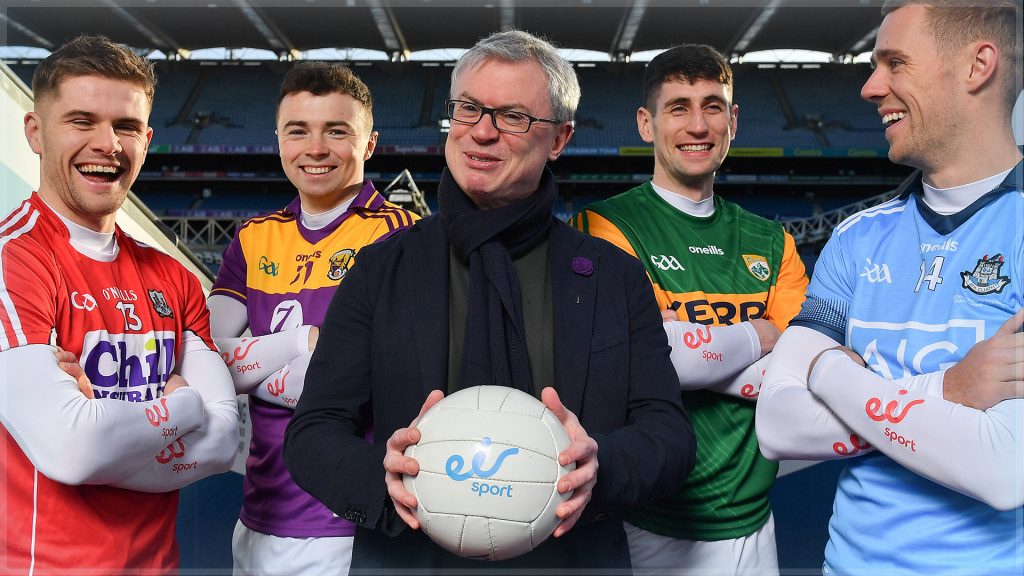 Joe Brolly has launched legal proceedings against RTE.
Joe Brolly has launched legal proceedings against RTE.
It is understood that the 51-year-old has initiated a defamation case and is being represented by Rennick solicitors.
The 1993 All-Ireland winner was a regular pundit on 'The Sunday Game' for 20 years until the latter end of the 2019 season, last appearing for the drawn 2019 All-Ireland SFC final.
In the wake of being axed by the national broadcaster on their flagship Gaelic games show, he later expressed his frustrations to Tommy Tiernan on the latter's chat show.
"It started to become statistics-driven and then we started to get sent scripts, before the All-Ireland football final this year — 'you'll say this and then he'll deal with that and you'll deal with that'," he said in January 2020.
"You know the way you pick out a package of analysis, which I always loved doing, and we were told what to pick out.
"I rang him and said: 'You don't need me, you need a newsreader, you need a narrator.' Eventually, the ground just shrank under me."
In March of 2021, Brolly appeared on RTE's 'Claire Byrne Live' show where he participated in a discussion about a united Ireland, but his contribution was cut short.
Mr Brolly was censured after accusing the DUP of being homophobic and racist.
"You see them chuckling and guffawing when people are trying to have a serious discussion," Brolly said, speaking from a Belfast studio.
"Laughing at the Irish language, laughing at Gaelic sports, the homophobia, the racism, all these things."
Byrne asked him to refrain from making accusations against the DUP, as MP Gregory Campbell was no longer available to respond on their behalf.
When Mr Brolly asked: "Which ones would he deny?", Ms Byrne asked for his video link to be removed from the screen.
She told viewers: "I'm sorry that I couldn't carry on that conversation with Joe Brolly.
"I have great time for Joe Brolly and great respect for him and that's why he was invited on the programme but we simply can't stand over someone name calling another person who isn't here to defend themselves and I hope you understand that."
The former Derry star had more recently taken up a role as part of Eir Sports Allianz League Football coverage, after his contract with RTE was not renewed.
PATREON: Join the OurGame Supporters Club for €5 per month — bonus content includes audio podcasts of the Hurling Show and the Football Show, and archive interviews: https://www.patreon.com/OurGame
Alternatively, if you wish to support OurGame, you can also do so through PayPal: https://paypal.me/SSOurGame
📮 Sign up to the OurGame newsletter — a daily email reminder of our latest videos, articles, quizzes and more.
Don't forget to subscribe to the OurGame YouTube page for live streams and more.