In one of the great shocks of modern GAA, 2019 Footballer of the Year Stephen Cluxton has returned to the fold with Dublin.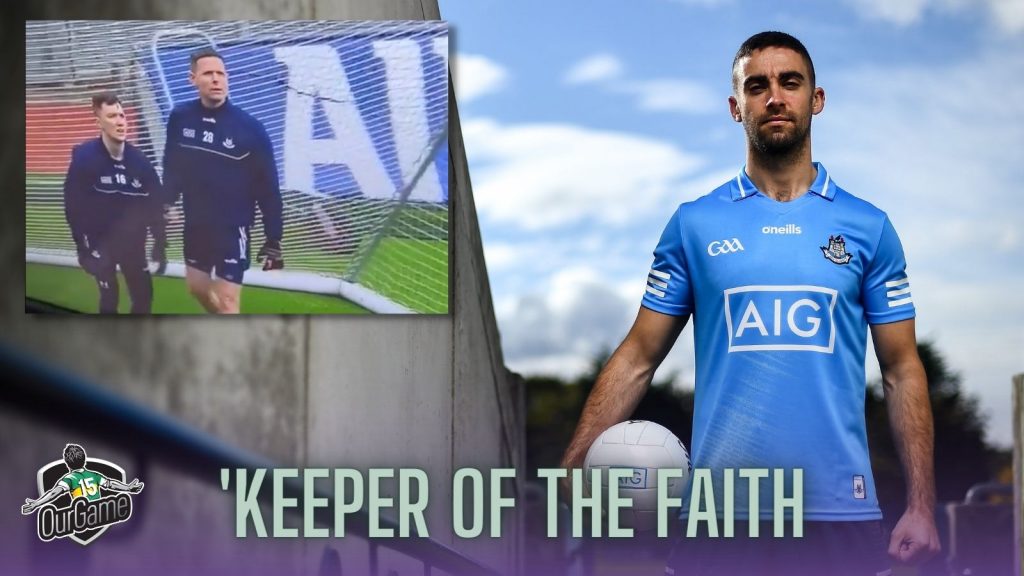 BY SHANE STAPLETON
There were double-takes across the country when Stephen Cluxton ambled back out onto the Croke Park turf rigged out and ready for action.
The Parnells man has not played inter-county football since the 2020 All-Ireland final win over Mayo, with his county failing to lift Sam Maguire since.
It speaks to how desperate Dessie Farrell and his management team are that they have welcomed Cluxton back into the fold, and once more the netminder is set to dominate the headlines.
Throughout the 2021 season, Farrell repeatedly had to field questions about whether Cluxton would return, and that bled somewhat into the following campaign.
Now, out of the blue, the focus once more goes onto the number one jersey of Dublin.
The 41-year-old was the best in the business, but it's unlikely that even the Dubs management know if he still is.
For a brief period during Jim Gavin's reign, the 2019 Footballer of the Year joined his manager at post-match press conferences, and kept details to a minimum.
While he spares the word on public platforms, his actions always tend to draw the limelight.
Think of the conversations around the 'Cluxton kickout' and references to 'cracking it'.
So many pre-match previews revolved around this area, as it was one of the few areas that rival teams could set up for.
It didn't get in the way of his collecting Celtic Crosses in each of his last six seasons before this.
Dublin came out on top against Louth — 0-16 to 1-6 — to seal their return to Division 1, with Mickey Harte's side coming up short after an otherwise excellent league campaign.
Cluxton v Harte was not a match-up we expected to see once again but so it was.
Farrell is unlikely to have tempted the 'keeper back just to sit him on the bench, and the move suggests a lack of confidence in his other options.
Jack McCaffrey is back, as is Paul Mannion, Pat Gilroy too, and now Cluxton. Dublin are throwing the kitchen sink at 2023.