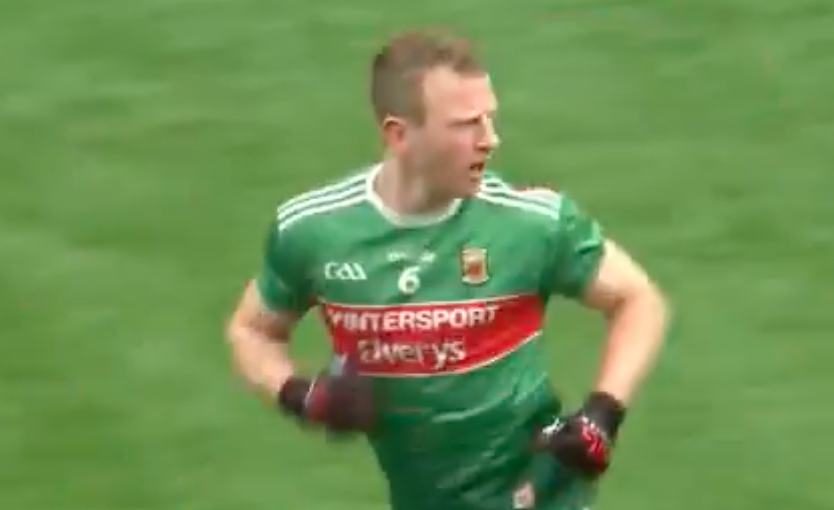 Colm Boyle has done the business on the biggest days for Mayo, and was assigned to many opposition danger men down through the years. He competed at the highest level, right up to All-Ireland finals.
But when he was asked by Enda Varley and Steven Poacher to pick his toughest-ever opponent on the field, he did not select a forward from Dublin, Kerry or Galway as many would have expected.
"Funny enough, the first fella I had in mind is not from any of the counties that you'd think," he outlined.
"Paddy Kelly, Cork. I marked him the first year I was back, I marked him in the [2012] league final. He was a savage footballer. I left Croke Park that day thinking…. He played like Alan Dillon. Savage footballer. I learned a lot from him. Just the way he was able to get on ball and move across the half-forward line."
For Boyle, the art of marking a top forward was balancing between preparing with due diligence and focusing on your own game.
In training, he would be told on the Tuesday or Thursday before a game which player he would be assigned to that weekend.
"I wouldn't be spending hours on it or anything like that," he detailed.
"I'd ask the video analysis to look at the most recent three games to see what a player is doing. I wouldn't be going back watching 10 games.
"I'd be particularly focusing on the last game, to get an idea on his movements, where he's going for kick-outs, the way he moves for kick-outs. What are his tendencies on his runs going forward? Does he like to go back in on his left? The obvious stuff. I wouldn't be hugely focusing.
"From the Thursday on, I'd be focusing on myself. If I was marking a player or given a match-up, I'd get that stuff done. But Wednesday, Thursday latest, you're concentrating all on yourself."