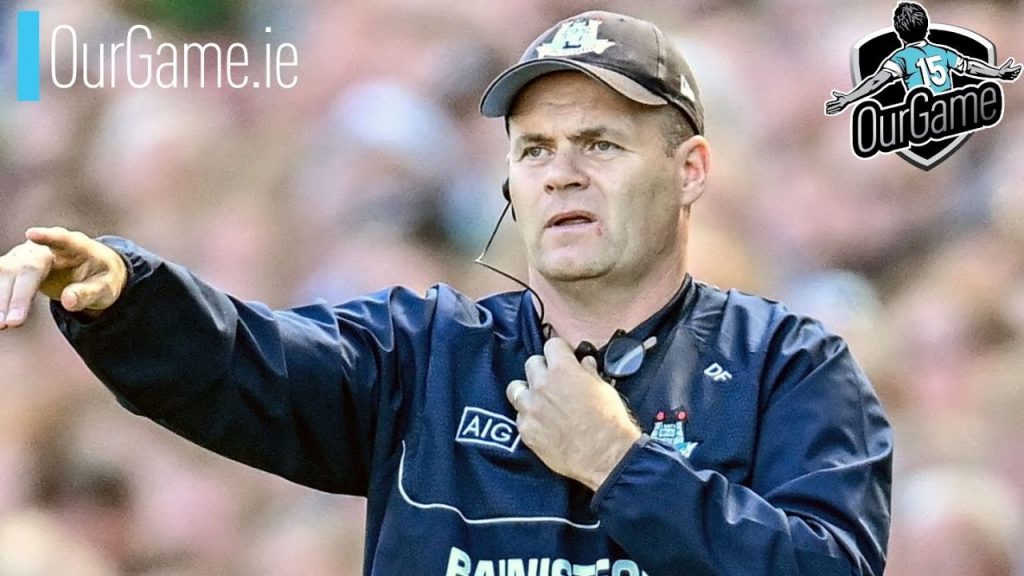 Dublin have won four from four in Division 2 of the Allianz Football League, but have been off-colour for much of the campaign.
Dessie Farrell's charges were relieved that Kildare and Cork were not more clinical, as they sealed narrow victories. Meanwhile, they were forced to stage a late comeback to stun Clare on Saturday night in Croke Park.
Speaking on Allianz League Sunday, former Tyrone star Seán Cavanagh expressed his concerns about the Dubs at present.
"Personally I don't see a massive improvement in Dublin from last year, who were struggling in most games," he stated.
"You look at their scores this year. They scraped by Kildare by a point – we'll look at Kildare now in a moment. They're not going great. They beat Limerick by nine, Limerick are losing games by an average of 12 points at the moment. They were lucky to beat Cork by two last weekend. Very lucky. Cork could have won that easily. And last night they scraped by Clare by a point.
"You compare that to the likes of Derry who are annihilating everyone in sight. Massive game (when they play next week). And if you're asking me to call that right now, I think Dublin will really struggle going to Celtic Park next weekend. That's where I think they're at. It's not discrediting them.
"I think they're looking in the rearview mirror too much. They're reliant, you could see last night, on Dean Rock. A great player, great servant he's been. But there's not new names coming through like we're talking about for every other team. It's the same names. Craig Dias was on the bench last night for them. It almost feels like they're looking back on the 2017, 2018 (players). Brilliant players, don't get me wrong. But time moves on, and I'm not totally sure Dublin are."
However, Kerry great Paul Galvin has a different opinion, suggesting the Dubs are coming in 'under the radar'.
"Is it possible Dublin are travelling under the radar this year?" he tweeted.
"Stacking up a deep squad again. No Bugler, Howard, Comerford, Mannion, Fitzsimons, POCB (Peadar Ó Cofaigh Byrne) tonight. Bugler and Howard get in all other county teams for me. Barely featured this year. A v Bs will be roasting this summer."
After sluggish performances in the springtime last year, the Dubs managed to peak for the summer and were unlucky to fall to Kerry in an epic All-Ireland semi-final last July.
It will be interesting if they can make a similar improvement this year in their bid to win back the Sam Maguire Cup.