Former Cork boss John Melyer tells Shane Stapleton about the touching gift he received from New Zealand and Munster rugby icon Doug Howlett.
BY SHANE STAPLETON
The words between John Meyler and Doug Howlett were few and far between, but emotions ran high.
The former New Zealand and Munster star had been involved with the Cork hurling set-up for the 2019 season, taking on a high-performance role, but his decision to return to his homeland meant a parting of ways.
Howlett called up the then Rebel County manager, and they agreed to meet in the Rochestown Park Hotel.
The county side had retained the Munster title under Meyler in his first season of 2018, but let an six-point lead slip against eventual All-Ireland champions Limerick at the second-last hurdle.
Then, in 2019, the Leesiders came up short in the provincial championship, before fading out of a quarter-final clash with Kilkenny at Croke Park.
A talented group, and one for whom the manager tried his damnedest to drive that extra step to glory. Howlett had thrown his lot in, but it wasn't quite enough.
"Gary Keegan (performance coach in 2018 and 2019) said he wanted to go after his two years and I said 'grand'," Meyler exclusively tells OurGame. 
"I made contact with Doug Howlett who was around here working with Munster (as head of commercial and marketing).
"He said he would love to come on board so he was with us and he's an incredible guy.
"One of the most humble people I have met, and I spoke to him a lot about the All Black culture, the Maori culture, the New Zealand culture and their success in winning.
"The whole idea was to bring him in and look at that high performance aspect of winning and performing from the All Blacks.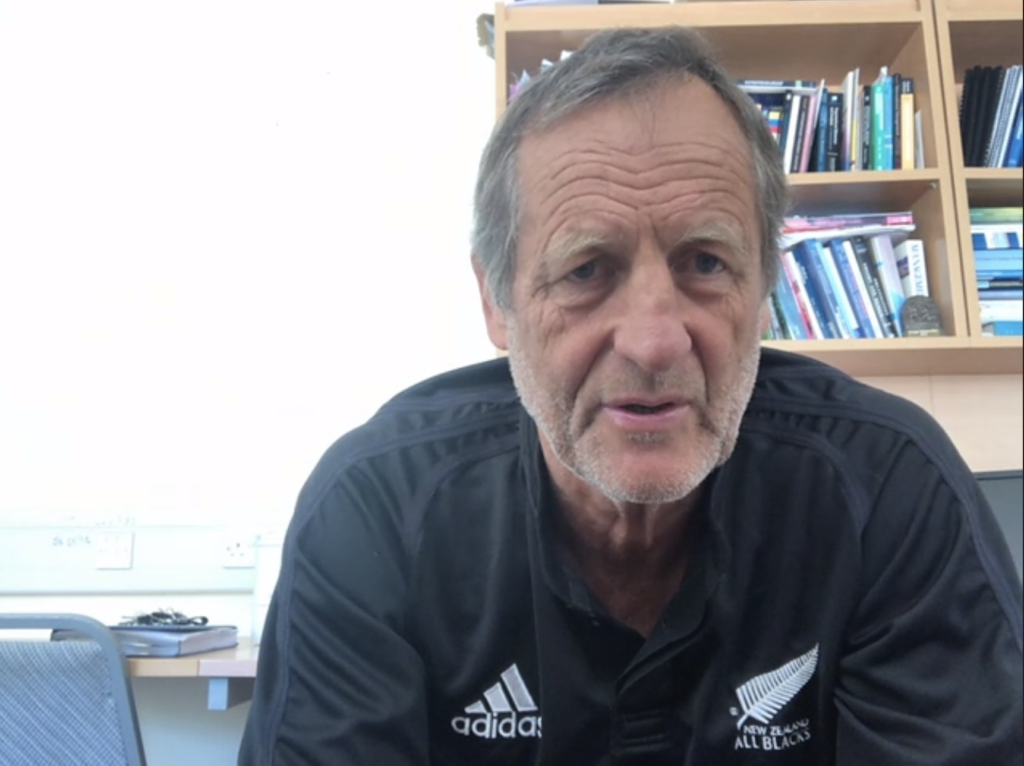 "He was a great influence but he said to me during the summer (of 2019) 'John, I'm going home'.
"His parents were in New Zealand and so were his wife's parents and they were getting older.
"He had kids that were on the verge of secondary school, so he decided to go. He rang me and said 'I need to meet you' and I knew by his voice that he was emotional.
"So we met at the Rochestown Park Hotel and had a cup of coffee. There was very little said in a way because the two of us are emotional guys and he just said, 'I want to give you something, I have a jersey here for you'.
"On the arm of the jersey was 'New Zealand v Samoa on June 16 2001', and he pulls this jersey out of the bag and gives it to me.
"I've a fascination with the All Blacks and their culture and the Maori culture, and I've been there and loved it.
"He gave me that and I was an emotional wreck. For a legend to give me one of his jerseys…
"I couldn't wait to get home and I went Googling it, and there it was: Howlett was on the wing that day against Samoa in 2001. I treasure this jersey.
"In Cork, there's always a great tradition with the Bishop, who comes to the Cork hurling camp every year and gives his blessing and his few words. John Buckley, the Bishop of Cork, was always very good to me when I was involved with teams. 
"At times in 2018 and 2019 I was down — last year in 2019 I was down. You have your opportunity and it goes, and it's gone. You don't get them back again.
"But he rang me and said 'I want to meet you, I have something to give you'. He said, 'I was over in Rome and I got a rosary beads off the Pope, and there you are, thanks very much for what you've done for Cork hurling over the last few years'. 
"I've two wonderful mementos, two wonderful gifts from people I really like. I have great respect for John, and tremendous admiration from Howlett.
"I've something — that's all I have got from my two years. That's all we have, that's all we end up with. The medals are only a reflection of winning matches, but we have the memories."
Meyler, who works as a lecturer in the Cork Institute of Technology, explains that it is a very challenging time for students, and that some are struggling.
He is very much in favour of opening up GAA pitches, and feels that a "bit of cop on, a bit of savvy, and to stay apart' would facilitate such a move.
When asked if he would accept the playing of matches behind closed doors, with the alternative being no games at all, he says: "Play the matches and open the stadiums. 
"I think the country needs a lift. The country came out of the economic recession in 08-09, we now have another recession and we will have a massive economic bill on our hands.
"Who is going to pay, you know. We're going to have to put our hands in our pockets again after what we did in 08-09, and it's difficult.
"I really, really feel sorry for the senior people in Ireland at the moment, who were asked to cocoon, asked to stay home, asked to stay out of the way, a lot of them who have built this country.
"Now they're being asked to go again for more money. Jesus, you know, 'stay at home, stay out of the way, now give us another few bob to get the country up and running again'. 
"These people, in their twilight years, they deserve something more than that, they deserve our respect and credit and thanks.
"Also, for the mental… I'm okay, I'm keeping going with gardening and cycling and things like that. 
"But once or twice I said 'look, it's a lovely sunny evening' like yesterday, and I'm sitting at home out the back saying 'why am I not out playing hurling?'.
"I think for the good of the country and the wellbeing of the country and economy, let's open it up. Let's everyone behave themselves and take care.
"By all means, let's open GAA pitches, let's open churches, let's open business and get back to where we were."
For the full interview, please click play on the video at the top of the page.
📮 Sign up to the OurGame newsletter — a daily email reminder of our latest videos, articles, quizzes and more.
Don't forget to subscribe to the OurGame YouTube page for live streams and more.