Shane Stapleton was at Semple Stadium to watch Tipperary and Limerick meet in the Munster SHC and share the spoils after hitting 0-25 apiece.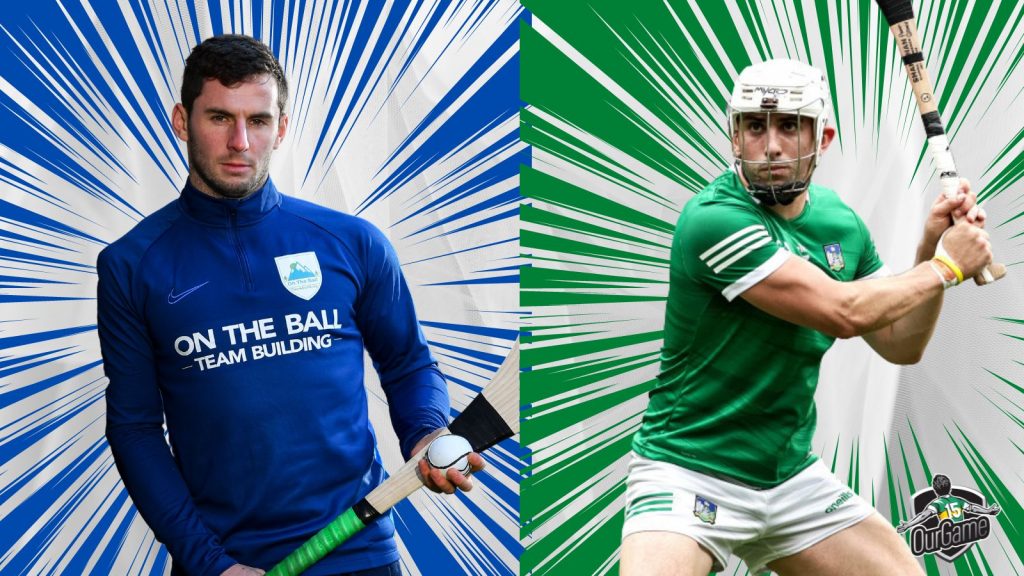 Tipperary finally found a way to repel Limerick's third-quarter rush.
The Treaty took over the early stages of the second half and looked to have their fingers around the hosts' throats, but this time it was different.
Instead of a 16-point turnaround in 2021 or a league semi-final run of 1-10 to 0-2 in March, Liam Cahill's men stood up.
Limerick still created the chances, but this time they didn't pick off scores at their ease.
Between the 40th and 55th minutes, John Kiely's crew managed to convert just one of 11 scoring attempts: five wides, three shots blocked, and two shots forced short.
Tipp were gasping for air against their neighbours but won this period 0-4 to 0-1, and this ensured they stayed in the conversation until the very end of a pulsating clash.
Credit to Limerick, who went two points behind in the 66th minute after substitute Conor Bowe hit his third point, with how they came back to lead nine minutes later.
Graeme Mulcahy gave a super performance from the bench in hitting two points and setting up Tom Morrissey for another, and all despite losing Barry Nash to a red card in the midst of it all.
John McGrath had missed a free to potentially beat Cork three weeks ago and, after winning a late chance, had to wait and be told to move back before hitting it over.
Victory over Waterford puts Tipp through to a Munster final while Cork and Limerick will shoot it out for their championship lives, with Clare already safely through.
In terms of physical commitment, this game was not for the faint of heart. Bone-crunching hits, claustrophobic tackling, and some incredible score-taking from both sides.
Cathal Barrett took a blow to the head during the second half and was brought off to be checked, with the medical staff refusing his demands to go back on. He was visibly upset, and the attitude was typical of how hungry both sides were for road.
Limerick have scored just one goal in three championship games, key men Cian Lynch and Gearoid Hegarty are off-form, key defender Sean Finn is gone for the season, and yet they found a way out of Dodge.
Their composure and heart when it must feel like the world is conspiring against them is a testament to their iron will.
Considering how poor Tipp have been in recent meetings with the Treaty, this will make them feel that silverware is on the cards in 2023. They have gone from shambles a year ago to contender today.
Cahill was red-carded near the end of the game as he lashed out at the officials, and then minutes later was embracing counterpart Kiely after the spoils had been shared. It may not be their last meeting this summer.
Tipperary held the upper hand for much of the first half.
Without question, they were keen to set a physical tone. Barrett blew Seamus Flanagan out over the sideline in the opening minutes, while Jake Morris burst Declan Hannon to the floor later on.
The final score of the first half — a free from Gearoid O'Connor — came after Alan Tynan and Co hit Mike Casey and forced the Limerick man to foul the ball.
Limerick had a score on the board within seconds through Aaron Gillane and he had three from play by the break, yet Michael Breen did as much as you could ask for on the Patrickswell man.
Tom Morrissey and Cathal O'Neill quietly chipped in with two and three points each before the interval, but Hegarty was hounded out of it by Dan McCormack, while Cian Lynch was subdued throughout.
For Tipp, their magician Noel McGrath rarely featured and O'Connor was quiet from play, but Morris and Mark Kehoe — stars for Cahill underage — racked up seven between them.
Patrick 'Bonner' Maher had a tough day against the Treaty in the league semi-final but was entrusted with an inside role here and caused plenty of trouble.
There was a contentious moment when Bonner flipped a ball out for Morris to sprint through on an open goal, but referee Sean Stack harshly adjudged it to be a throw.
The only other sniff of goal came when Nick Quaid spilled a simple ball inside his square with Bonner sniffing, and the Effin man lay on the ball for O'Connor to fire over the resulting free.
Quaid's meddling contact lens did its old trick of acting up after Tipp had hit four points out of five going into the 22nd minute. Strangely, the issue never seems to flare up when Limerick are on top, yet stopping a team's halt is what you want your players to do, no matter how.
Curbing a third-quarter rush has regularly been an issue for Tipp against Limerick, and ensuring accuracy when tiring is a huge part of the challenge.
In the first half, Tipp converted 15 of 19 scoring chances, with no forward missing from play. Two wides from goalkeeper Rhys Shelly's frees, one from an O'Connor free for distance, and another from defender Bryan O'Mara after a flowing move.
Limerick have found themselves being pushed much harder in the past year or so in championship hurling, and again they found a response under duress.
The aforementioned Morrissey and O'Neill were too hot to handle, Diarmaid Byrnes had some great moments including stopping Morris on 28 minutes when the Tipp man started churning his legs, along with Gillane's economical shooting.
The final minutes of the match seemed to be an ode to veteran stars as Seamus Callanan put Tipp ahead at one stage and Mulcahy did his thing at the other end.
The Premier will feel they are shaping up nicely but need to ensure they don't falter against Waterford, meaning much of the battle will be inside their own heads.
In terms of this rivalry for 2023, today feels like it ended with a comma rather than a full stop.