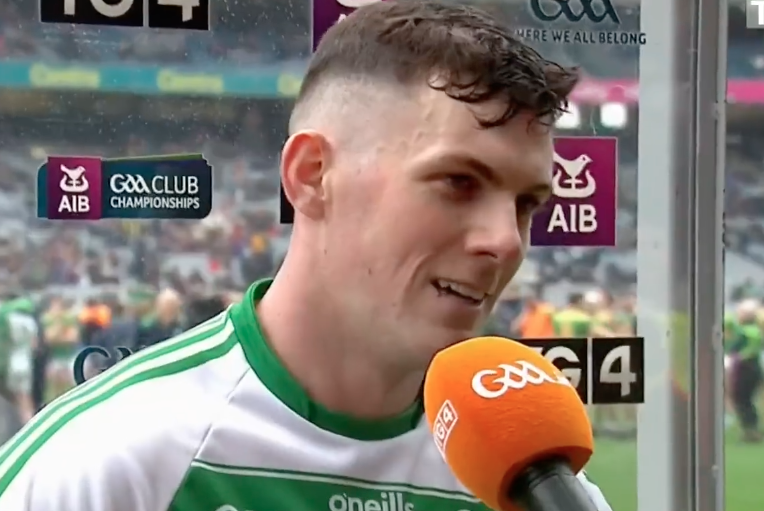 Eoin Cody was a deserved recipient of the man of the match award in Ballyhale Shamrocks' All-Ireland final victory over Dunloy.
The two-time Young Hurler of the Year scored 1-5 from play, as the Kilkenny club sealed a record ninth Tommy Moore Cup triumph.
It was the second consecutive game where he received the accolade from TG4.
The previous occasion, last month's semi-final victory over Ballygunner, was widely debated, with many suggesting it should have gone to Cody's colleague Joey Holden. Ballyhale manager Pat Hoban had even stated after the win that the full-back should have been named 'man of the match'.
Cody clearly had not forgotten the slagging from his teammates, as he accepted the award following Sunday's victory over Dunloy.
"Just one question, are you sure this one is not for Joey Holden? The last day I got a lot of stick that Joey Holden should have been man of the match!" he said in his post-match interview with TG4.
Cody also took the moment to remember his late uncle Paul Shefflin, who died last March.
"Obviously it's been a very tough year off the pitch for us. And even on the pitch last year, obviously losing the All-Ireland," he said.
"For me, my uncle Paul, the last game he'd seen me wearing the Ballyhale jersey was the All-Ireland final last year. It's heart-breaking that for my uncle to see his last game, us losing the All-Ireland. I wish he was here to see what we've accomplished today. It's unbelievable."
While Eoin Cody will enjoy the celebrations in the coming days, he has little time to rest on his laurels, as focus will soon turn to the Fitzgibbon Cup with SETU Carlow and the upcoming National League campaign with Kilkenny.
📮 Sign up to the OurGame newsletter — a daily email reminder of our latest videos, articles, quizzes and more.
Don't forget to subscribe to the OurGame YouTube page for live streams and more.