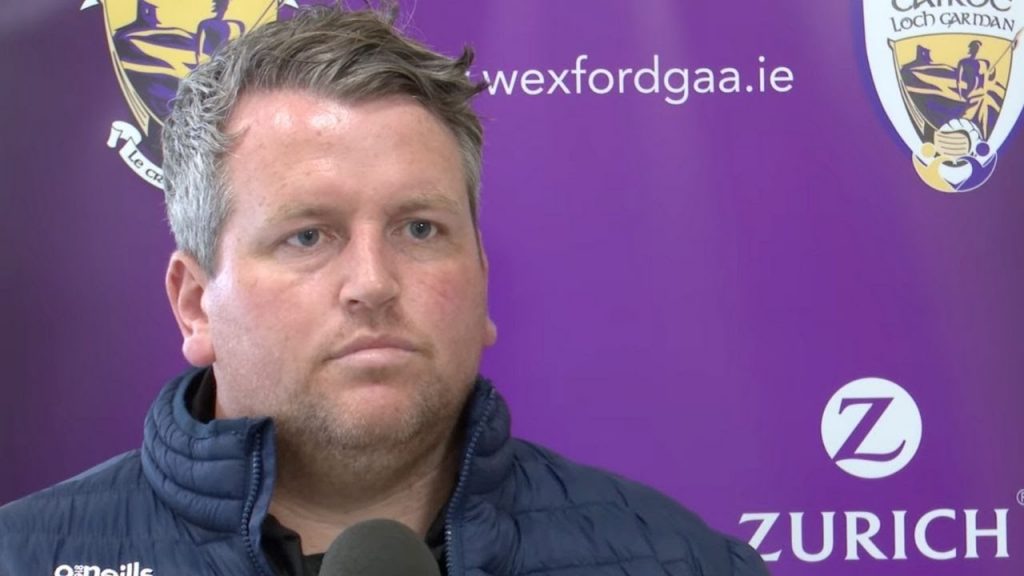 The Allianz Hurling League is difficult to read at present, with different teams at different stages of their training. Nonetheless, Wexford will undoubtedly be alarmed by the manner of their defeat to Clare on Sunday.
The Banner County travelled to the southeast and ran out comprehensive winners, raising six green flags in the process. The final margin of 6-25 to 1-18 did little to flatter Brian Lohan's team.
Speaking on Allianz League Sunday, Kilkenny great Jackie Tyrrell labelled the Yellowbellies' performance as 'shambolic'.
"Under Darragh Egan, one thing Wexford have is they've been hard to beat, and consistent," he said.
"This was, without doubt, their worst performance under Darragh Egan. It was probably shambolic at times, particularly at the back.
"Four different incidents I saw where Wexford had the ball in their hands coming out of defence and coughed it up.
"You could say that fair enough Matthew O'Hanlon isn't there, Liam Ryan, Mark Fanning, Lee Chin, Rory O'Connor – which is the spine of their team – but you can't stand over not making an effort, lack of intensity, no aggression in the tackle, passive, going through the motions. Darragh Egan will be seething over this performance.
"It is an attitude thing. Their distribution was disjointed. Clare were at their ease, able to work the ball out with no real pressure, no physicality. Clare got six goals, it could have been seven or eight. It was really that bad."
Having topped the Division 1A table last year, the Model County have lost two of their opening three games so far this term.
With a Division 1 semi-final berth now looking unlikely, Egan and Co will be focusing fully on Leinster Championship preparations in the coming weeks.