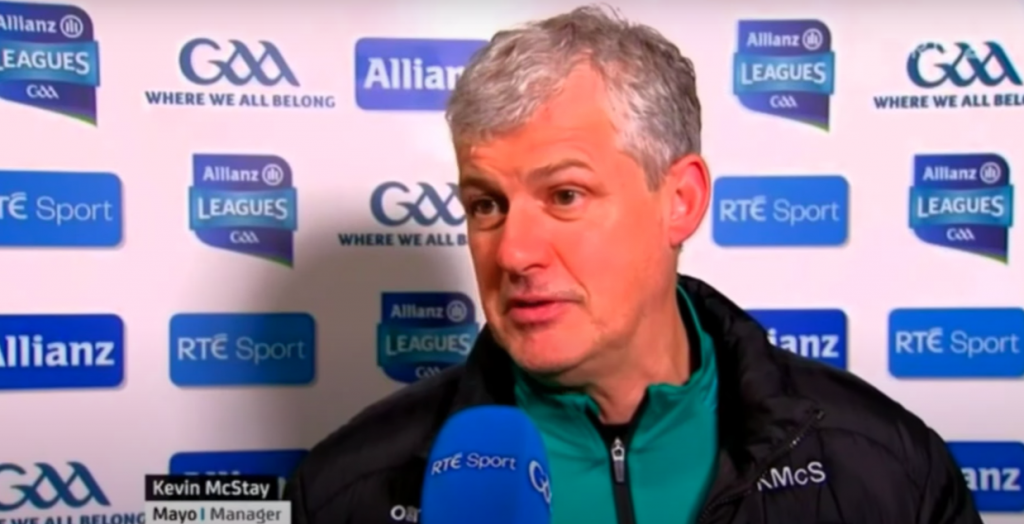 Former Mayo star Enda Varley has noted that kick-outs were the platform upon which Armagh built their late comeback to stun Kevin McStay's and earn a draw on Sunday.
The Connacht side led by five points late in the contest, but the Orchard County reeled them in.
A significant part of that was down to the restarts. Kieran McGeeney's team managed to turn up the heat on the visitors' kick-outs, while Mayo completely conceded one of Ethan Rafferty's deep into injury-time before Rian O'Neill kicked the leveller.
"The kickout, if you get a hold of the opposition kick-out, the score ratio percentage goes absolutely through the roof. So it drives me crazy when I see people just conceding the kick-out. I just don't understand it," Varley said on Our Game.
"When Armagh got a hold of that kick-out, they made hay. They were four points down, and they showed really good character. It was good to see. The Athletic Grounds, it's a tight pitch, there was a championship feel to it."
Nonetheless, he did highlight some notable trends developing in the early stages of McStay's reign.
"I think they're definitely trying heads-up football when trying to transition the ball, in terms of kick-pass a lot more," he outlined.
"Kevin sees Aidan O'Shea at the edge of the square a bit more. It's probably his position now, giving him the focal point. But there's a balance to that as well, in terms of kicking too much into him. That balance has to be got right."
You can watch Enda Varley and Steven Poacher's full show in the video below.
📮 Sign up to the OurGame newsletter — a daily email reminder of our latest videos, articles, quizzes and more.