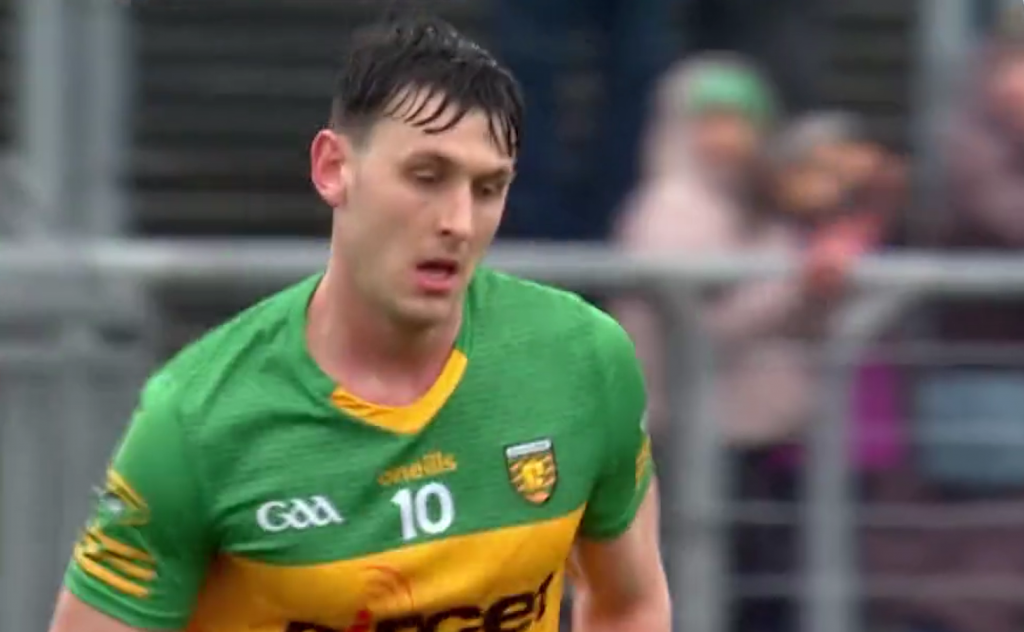 Five of the six relegation spots in the 2023 Allianz Football League have been confirmed following the penultimate round of fixtures.
Donegal's home defeat at the hands of Mayo condemned them to the drop. With off-field issues dominating GAA discourse in the county, the demotion of their senior footballers is a further blow to Tír Chonaill.
Kildare's away victory over Limerick combined with Clare's loss against Derry result in the Treaty and the Banner going down to Division 3 for 2024. Colm Collins' team had been in Division 2 since 2017.
Elsewhere, Longford and Tipperary dropped to the basement tier, after losses against Down and Offaly respectively.
At the other end of the tables, Mayo secured their Division 1 final spot as they stretched their unbeaten run to six games in the league.
Derry's sixth consecutive win secured the Oak Leaf County's return to the top tier for the first time since 2015. Dublin still have work to do behind them, as Louth's win over Cork keeps Mickey Harte's charges defeated Cork. The Wee County can pip the Dubs at the post if they beat the Leinster champions next weekend in a winner-takes-all clash at Croke Park.
In Division 3, Cavan made it back-to-back promotions despite defeat at the hands of Antrim, as results went their way elsewhere.
Division 1 results
Monaghan 0-13 Tyrone 2-15
Kerry 1-12 Roscommon 0-12
Armagh 1-6 Galway 1-8
Donegal 0-9 Mayo 1-17
Division 2 results
Derry 0-14 Clare 0-4
Louth 1-10 Cork 0-10
Meath 1-11 Dublin 2-19
Limerick 2-7 Kildare 3-10
Division 3 results
Antrim 1-17 Cavan 2-12
Down 1-19 Longford 1-14
Fermanagh 0-15 Westmeath 2-8
Tipperary 0-13 Offaly 2-14
Division 4 results
Waterford 2-9 London 2-5
Carlow 0-11 Sligo 2-10
Wexford 0-19 Wicklow 2-13
Leitrim 2-14 Laois 0-19
📮 Sign up to the OurGame newsletter — a daily email reminder of our latest videos, articles, quizzes and more.