Shane Stapleton writes about the clash of Offaly v Tipperary at O'Connor Park in the All-Ireland SHC preliminary quarter-final and the many close ties.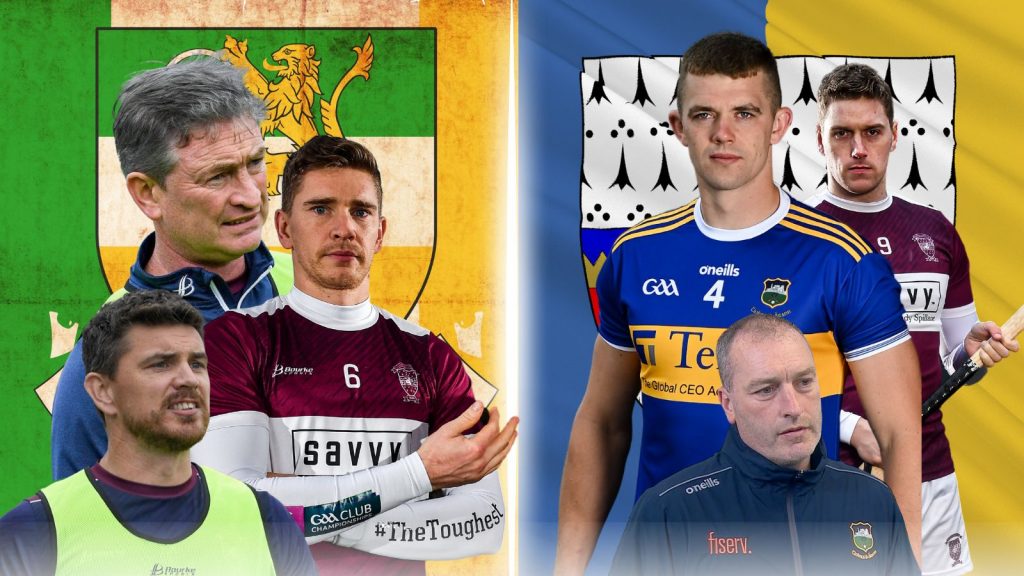 For the second game in a row, Tipperary are unbackable favourites.
In retrospect, the defeat to Waterford was the archetypal ambush: a high-quality opposition down on its luck, wagons circled due to mass criticism, and Tipp bloodied on the back of a gutsy draw with Limerick.
The absences of Cathal Barrett and Jake Morris robbed Liam Cahill of his two paciest players against the Deise, and it was quite simply a case of running out of energy and seasoned personnel.
For all the talk of Limerick being vulnerable without Sean Finn for the season and Cian Lynch not being fully fit, it pales when compared with what Tipp have faced.
Barry Heffernan, Craig Morgan, Paddy Cadell, Ger Browne and Ciaran Connolly were all expected to play a big part in the championship, though none have pucked a ball in anger this year.
Jason Forde came off early against Cork to miss the remainder of the Munster run, there was those aforementioned losses of Barrett and Morris, before Gearoid O'Connor and Brian McGrath suffered knocks against Waterford that may have ended their campaigns.
That's ten excellent options, and it remains to be seen who returns and in what sort of shape.
Heffernan got injured when playing for Eire Og Nenagh last summer, tearing his cruciate when stepping onto a stray water bottle as he was shunted over the sideline.
O'Connor, in that defeat to the Deise, picked up his blow when careening into a cameraman on the side of the pitch at Semple Stadium. If Cahill had ducks, they likely would have drowned by now.
Of course, there is little use in having a pity party for the Premier, because the reality is that the 15 that takes the field on Saturday at 4pm must perform. And, most certainly, nothing short of victory will suffice at O'Connor Park in Tullamore.
Cahill and Mikey Bevans have had three weeks to get the bodies right, focus the minds, regather their energy, and prepare for what in truth is a tune-up fight for Galway.
That may well be dangerous talk, and it is not something the camp will utter publicly, but that's how it is. Tipperary won't want to take Offaly lightly when they're on the field, but complacency could make this tougher sledding than is required.
It would represent a huge shock if the Faithful come out on top, and they too have had their woes.
Dara Maher was harshly sent off in the Joe McDonagh final three weeks ago, failed to have it rescinded, and other players are not at 100%.
Charlie Mitchell had a quiet Under-20 final against Cork and may have been out of gas after the senior decider, so his confidence may too be flagging.
No manager across the country could be better place to find chinks in the Tipperary armour, and there could be wry smiles all around before throw-in.
Johnny Kelly was in charge of Nenagh last year, and had a highly-impressive run with Borris-Ileigh before that — where Dan McCormack was a key man.
So too was clubmate Brendan Maher, who is a performance coach on this Offaly ticket, where brother Martin Maher is coach.
Martin, of course, was a senior Tipperary hurler in his own right and a combative players for Borris' throughout a career pockmarked by injuries, much to his frustration.
Along with knowing McCormack's game very well, the older Maher brother also previously coached Holycross-Ballycahill, who will be represented by Barrett and Bryan O'Mara.
Sentiment must go out the window on occasions such as this, so the combined insights of these men who know what goes on inside enemy lines will be maximised. And so it should be.
Will it be enough to cause a ripple? For a time, perhaps. What Tipperary are likely to do is go for goal early on, and to run at a Faithful defence that has coughed up just eight goals in six McDonagh games this year; in Division 2A of the league, they offered up just four goals from seven outings.
Jason Sampson is a key man at six and his redeployment from a more offensive position has been a big positive this year.
Cillian Kiely will have to be on form, Eoghan Cahill must nail his frees and fire arrows from play, while David Nally's sniping and Brian Duignan's ball-winning are of the utmost importance.
Knowing Kelly, he will look to ensure that Tipp's goal-lust is not satisfied, meaning they will crowd the middle zone and leave a spare man in front of the square. For a time, the Premier may have to take their points and hope that the goals come.
The pace and athleticism of Tipp should be too much as the game goes on, no matter who is wearing Blue and Gold.
Neither side has played in three weeks, and it would be no shock great shock if Tipperary made hard work of this.
Again, they are huge favourites — by as many as 16 points with some bookies — and they have heard many pundits this week calling them dark horses for the All-Ireland.
With a likely route of Offaly-Galway-Limerick just to get to a final, Cahill's men would be best served sticking to the here and now for the moment.
Click to the next page to read our Dublin v Carlow preview