Shane Stapleton reflects on the visit of Dublin to Derry in the fifth round of Division 2 of the National Football League.
Derry 1-11 Dublin 0-13
BY SHANE STAPLETON
On such days and pulsating comebacks are teams made.
Derry trailled 0-8 to 0-2 after 37 minutes and looked to be headed for a comprehensive defeat in front of 12,077 of their own supporters — and some diehard Dubs — at Celtic Park.
Dublin couldn't hold on and now drop back to second position in Division 2, but both sides will likely meet again in a league decider, meaning there was never too much at stake in a tangible sense.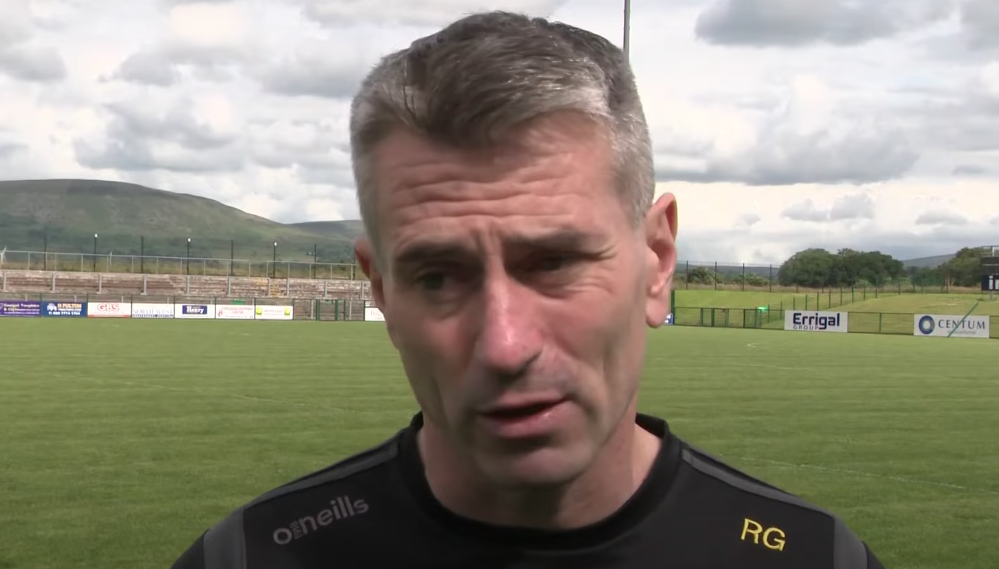 But between the lines, this will hurt Dessie Farrell and his group because they will have prepared hard for an important away day, and fallen away.
The bench looks shallow, a couple of the veterans seem battle-weary, and the old composure in the whitest heat went missing.
Ciaran Kilkenny had a big second half and his fisted point looked to have ended the debate when it put the Dubs two up with six minutes of normal time remaining, but he had a routine handpass across for an easy palmed finish for Cormac Costello. Ruthlessness wasn't there.
The first 35 minutes were certainly Dublin's best of the season to date.
The Oak Leafers were regularly forced into shots from the D or further out, with a slip from Michael Fitzsimons allowing Niall Loughlin in for a goal chance that was smothered by the excellent David O'Hanlon.
Without question, the opportunity should have been finished but it served to highlight how rarely Derry got in behind during that opening half.
The disciplined Dubs — who coughed up frees well away from goal — pressed the hosts out the field, whereas Derry sat back deep and allowed their opponents to walk inside the '21.
James McCarthy was one of several to one-two their way inside the Oak Leafers' penalty area, and would have scored a goal inside three minutes had Odhran Lynch not got something on his attempt.
Costello hit the ground running, both in terms of scoring and assisting, while also flicking a ball away from Padraig McGrogan who was winding up for a shot on 19 minutes.
The Whitehall man almost had a goal on seven minutes when a dropping Brian Fenton shot was met by the former's hand, and just went over.
After scoring in the fifth minute, Derry missed with eight of their next nine attempts before the interval. Dublin, on the other hand, put away seven of 15 and should have held more than a 0-7 to 0-2 lead.
Given the manner in which the Dubs have faltered somewhat in recent weeks, this had been a marked improvement in intensity and front-foot football.
Rory Gallagher will likely have been frustrated with his side's ineffective shooting — or refusal to shoot at times — in last year's All-Ireland semi-final defeat to Galway, whereas here they wound up but couldn't convert.
In ways, it suggested an explanation as to why they didn't take those efforts on against the Tribe, making scoring efficiency a huge area to target.
The complexion changed totally from the 45th minute on, a period Derry won by 1-7 to 0-4.
Gareth McKinless came on at the break to make a huge difference, with his driving run opening the door for Niall Toner's goal.
While the Dublin substitutes outside of Collie Basquel didn't fire, the Derry ones did through Oisin McWilliams and Lachlann Murray, with Shane McGuigan tapping over frees down the stretch.
The game was level four times in the last 15 minutes, before Brendan Rodgers finished off a slaloming burst to clip over the winner. A day that could be the making of the Ulster champions.