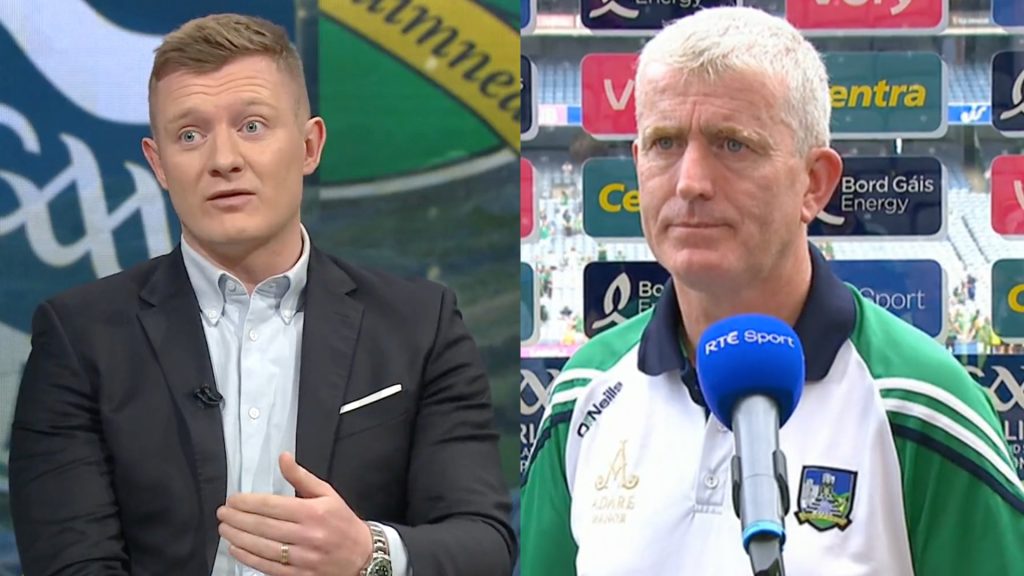 All-Ireland champions Limerick are gathering pace in the Allianz Hurling League, after wins over Clare and Galway to bounce back from an opening defeat against Cork.
The Treaty have welcomed back several of their protagonists, while also blooding in the likes of Shane O'Brien and Micheál Houlihan.
John Kiely's side are setting up for another tilt at the Liam MacCarthy Cup, and their game plan appears to be effective as ever.
But Joe Canning feels that teams should take a new approach against the green machine.
"At times, especially in the first-half, Limerick had too much space in the backs and around the half-forward line," Canning reflected on their win over Galway, speaking on Allianz League Sunday.
"Cian Lynch got on numerous amount of balls on his own. Barry Nash, we'll come to that in a while, got on loads of ball. I just think that if you push up on the Limerick defence, their half-forward line, their midfield, their half-back line, their full-back line, it just might take away the quality of ball into their full-forward line. If you can slow down the quality of ball going up the field, the better.
"Teams are sitting off them, and they have acres of space. Kyle Hayes got three points nearly on his own in the first-half at times. I just think teams, especially in the league, why not try it? Just go all out.
"[Cork] did in the second-half. And it nullified the two wing-forwards for long periods…No team has really tried it for a full match yet. And why not in the league?"
Limerick remain in the hunt for a league semi-final berth, and travel to Westmeath in round four before welcoming Wexford to the TUS Gaelic Grounds.
📮 Sign up to the OurGame newsletter — a daily email reminder of our latest videos, articles, quizzes and more.