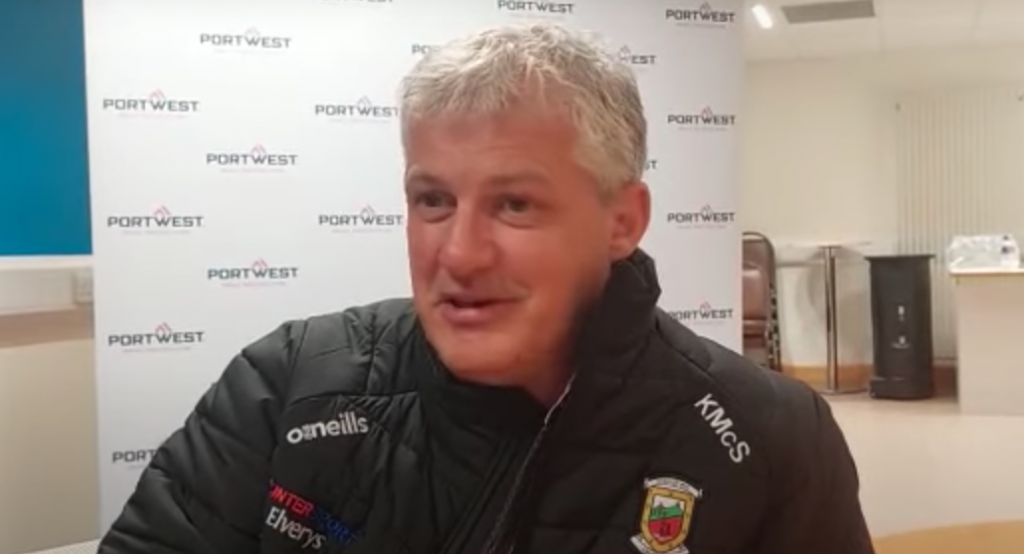 Former Mayo manager John Maughan has spent enough time on inter-county sidelines to know that supporters' patience does not last for long.
Kevin McStay takes charge of the county, with two significant absences in the Mayo defence for 2023, following Lee Keegan's retirement and Oisin Mullin's switch to AFL.
But the former Sunday Game pundit will need to hit the ground running, according to Maughan.
"The one thing I've discovered is supporters don't do patience. They want results now," Maughan told Our Game.
"And everybody wants to be in the winners' enclosure. Mayo supporters won't do patience. They'll look at this big management team, and they're looking at this management team to deliver. 'We've got Donie Buckley back, Stephen Rochford, Liam McHale…'
"There'll always be pressure in Mayo. They're one of the big teams, in the top two, three, four in the country in the last 10 years."
While he says that a Division 1 title may be out of reach, preserving their top-tier status is compulsory.
"Expectation has always been high. Division 1 status is absolutely critical for a developing team. He (McStay) has got to retain Division 1 [status]," Maughan said.
"Off to a bad start here at the weekend, a home game, you've got to win the four home games. So you would feel they should be safe to survive in Division 1. I think that's important. We certainly won't win a National League. A provincial title would be critical for this young team in transition, building for the future. If it gets off to a rocky start, away to Armagh in round two, I wouldn't like to be in Kevin's shoes!"
📮 Sign up to the OurGame newsletter — a daily email reminder of our latest videos, articles, quizzes and more.