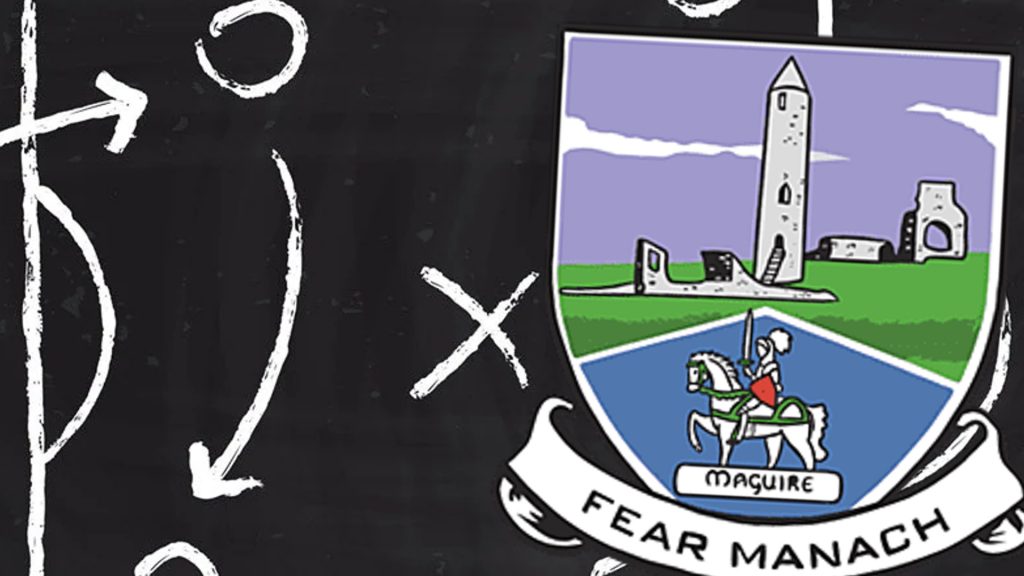 Fermanagh were no match for Derry in Saturday's Ulster Championship quarter-final, as the Oak Leaf County ran out comfortable 3-17 to 2-8 winners.
Nonetheless, the Erne County did pose questions at times during the contest.
Interestingly, the Division 3 finalists did not deploy a sweeper in defence, instead using their extra man around the middle to try and cut out Derry strike-runners.
"Our plus-one was high," manager Kieran Donnelly explained to BBC after the match.
"It wasn't that we went man-to-man. Our plus-one was focusing on their line-breaker coming from deep. We felt that was their strength, coming through the middle. We felt we would back our inside line to mark [their men]. That was their strength. We knew their threat from deep was key.
"We felt if we could stop that at source, we'd have a chance. But we just never got going.
"We asked the boys to go at it, try and control the football a bit better and be brave in possession.
"I felt they stepped up (in the second-half). We have to take massive credit in how we approached the game. The Tailteann Cup is in four weeks' time. It's just a matter of us resetting and see how we go."
Ultimately, they came up against a better team at Brewster Park.
"We were very aware coming into it that Derry are an excellent side," Donnelly said.
"Very slick in possession. Defensively very solid. We knew it would take our max to beat them. We felt we played well. We had a real good league. I said that to the players inside that we have to take the positives from our league campaign. I felt we were excellent. We're a young team.
"I felt we showed character at the start of the second half. We showed that all league. I urged them at half-time to keep that pride in the jersey, and keep possession better. Try to ask questions. I thought we were very much in our shell in the first half. Maybe that was playing against this level of opposition. There's no doubt that Derry are a slick outfit and they will take stopping throughout the championship."
After failing to spring a surprise, Fermanagh are now heading for the Tailteann Cup.