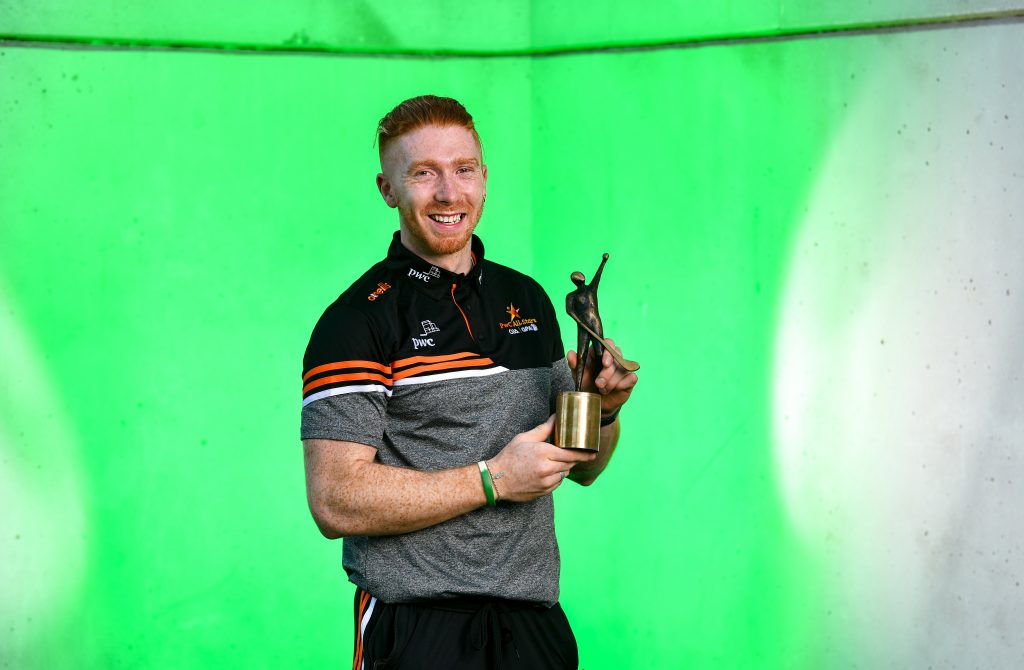 All-Ireland champions Limerick have a full set of 15 players included as nine different counties are represented in the hurling nominations for the 2021 PwC All-Stars announced today.
After a summer that saw the Treaty County sweep all before them to retain the Liam MacCarthy Cup, John Kiely's outstanding champions bring that dominance to the final list of 45 nominations.
Also announced today are the players who have been shortlisted for the PwC GAA/GPA Hurler of the Year Award with Limerick again setting the standard. Seán Finn, Kyle Hayes and Cian Lynch will be voted on by their peers for the overall award.
The vote for the PwC GAA/GPA Young Hurler of the Year Award will be contested between Kilkenny's Eoin Cody, Cork's Shane Barrett and Clare's Aidan McCarthy.
Nickie Quaid, Eoin Murphy and Patrick Collins form a high caliber trio contesting the goalkeeping award.
In defence, the 18 nominees are from Limerick, Cork, Waterford, Kilkenny, Tipperary and Clare.
The six midfield nominees include the high scoring Laois player Paddy Purcell. Dublin wing forward and captain Danny Sutcliffe and Wexford captain Lee Chin are their counties sole representatives in a star-studded list of 18 attackers who will be cut to six for the final 15.
The full county breakdown for the hurling nominations is Limerick 15, Cork nine, Waterford seven, Kilkenny five, three each for Clare and Tipperary and one each for Dublin, Laois and Wexford.
PwC All-Stars Hurling nominations 2021
Goalkeepers
Patrick Collins (Cork)
Eoin Murphy (Kilkenny)
Nickie Quaid (Limerick)
Defenders
Seán Finn, Dan Morrissey, Barry Nash, Diarmaid Byrnes, Kyle Hayes, Declan Hannon (all Limerick)
Tim O'Mahony, Seán O'Donoghue, Mark Coleman, Robert Downey (all Cork)
Calum Lyons, Kieran Bennett, Conor Prunty (all Waterford)
Huw Lawlor, Paddy Deegan (all Kilkenny)
Cathal Barrett, Ronan Maher (all Tipperary)
Rory Hayes (Clare)
Midfielders
Will O'Donoghue, Darragh O'Donovan (all Limerick)
Cathal Malone, Tony Kelly (all Clare)
Jamie Barron (Waterford)
Paddy Purcell (Laois)
Forwards
Gearóid Hegarty, Cian Lynch, Tom Morrissey, Peter Casey, Seamus Flanagan, Aaron Gillane (all Limerick)
Seamus Harnedy, Patrick Horgan, Shane Kingston, Jack O'Connor (all Cork)
Stephen Bennett, Austin Gleeson, Dessie Hutchinson (all Waterford)
Eoin Cody, TJ Reid (Kilkenny)
Danny Sutcliffe (Dublin)
Jason Forde (Tipperary)
Lee Chin (Wexford)
PwC GAA/GPA Hurler of the Year nominees
Seán Finn, Kyle Hayes, Cian Lynch (all Limerick)
PwC GAA/GPA Young Hurler of the Year nominees
Eoin Cody (Kilkenny), Shane Barrett (Cork), Aidan McCarthy (Clare)
📮 Sign up to the OurGame newsletter — a daily email reminder of our latest videos, articles, quizzes and more.
Don't forget to subscribe to the OurGame YouTube page for live streams and more.