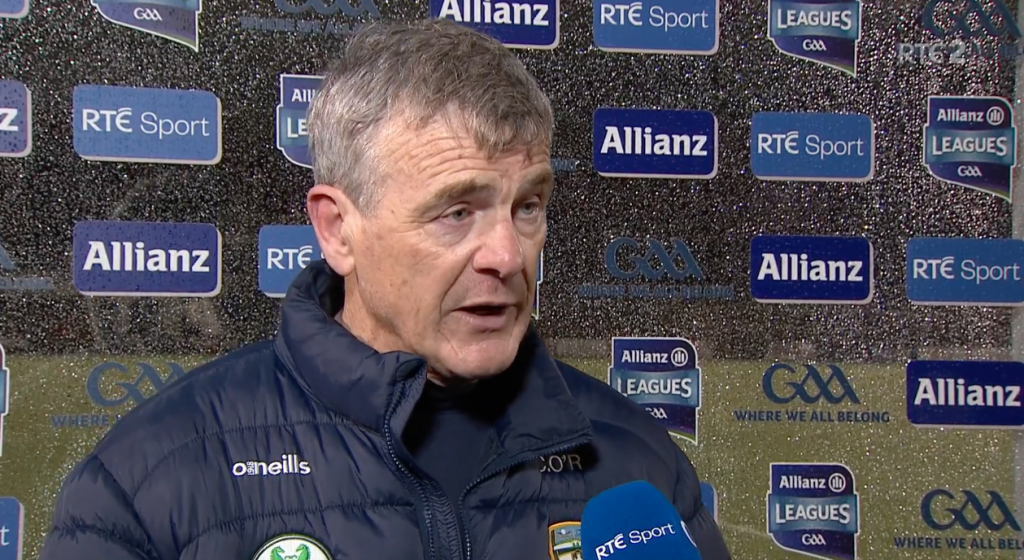 Meath arrived in Owenbeg on Saturday night with a pep in their step, after two wins from two in the second tier of the Allianz Football League.
The Royals had scored seven goals in their victories over Cork and Clare, but were firmly put back in their place by a slick Derry outfit that they were unable to break down.
The Oak Leaf County shut out their visitors, and ran out 2-15 to 1-7 winners in facile fashion.
"We knew that as Ulster champions, [it was] going to be one of the more difficult games of the League," conceded Meath boss Colm O'Rourke at full-time, speaking to RTÉ.
"We're trying to build a team. It's going to be a rocky road. It would be much easier to be commenting on the game tonight rather than being actively participating in it. But we know where we are. We got a reality check. We won our first two games. We knew that it wasn't all going to be smooth.
"We have to go away, re-evaluate it. We were very poor tonight. We were very disappointed with our performance. But we'll be better the next day.
"We thought we'd be competitive with Derry. We thought we'd make a right match of it. But the reality is the game was over before half-time. So we're disappointed with that. But the players themselves were disappointed. The reaction of the players tells you a lot about the sort of men involved. And I'd be very confident that we will get a very positive reaction from our players."
And although there was clear disappointment, he hinted that it may prove a necessary lesson if his team are to grow.
"We've a lot of new players there, they're inexperienced, they're maybe lacking a bit in confidence," he said.
"The harsh realities of playing football at the top level – Derry is a top-four team from last year. And we're quite a bit below that. We want to get up there. If want to get there quickly, we have to learn quickly from tonight."
📮 Sign up to the OurGame newsletter — a daily email reminder of our latest videos, articles, quizzes and more.