Mickey Harte's men who went on long journey in 2005, or Jim Gavin's side that thrashed all before them until a classic final?
The Red Hand side that boasted the class of Peter Canavan, Stephen O'Neill and Sean Cavanagh, or the combined class of Jack McCaffrey, Con O'Callaghan and Co, with an influential Diarmuid Connolly to spring off the bench?
Shane Stapleton, Fintan O'Toole and Michael Verney thrash it out — and you, the viewer, decides in our poll.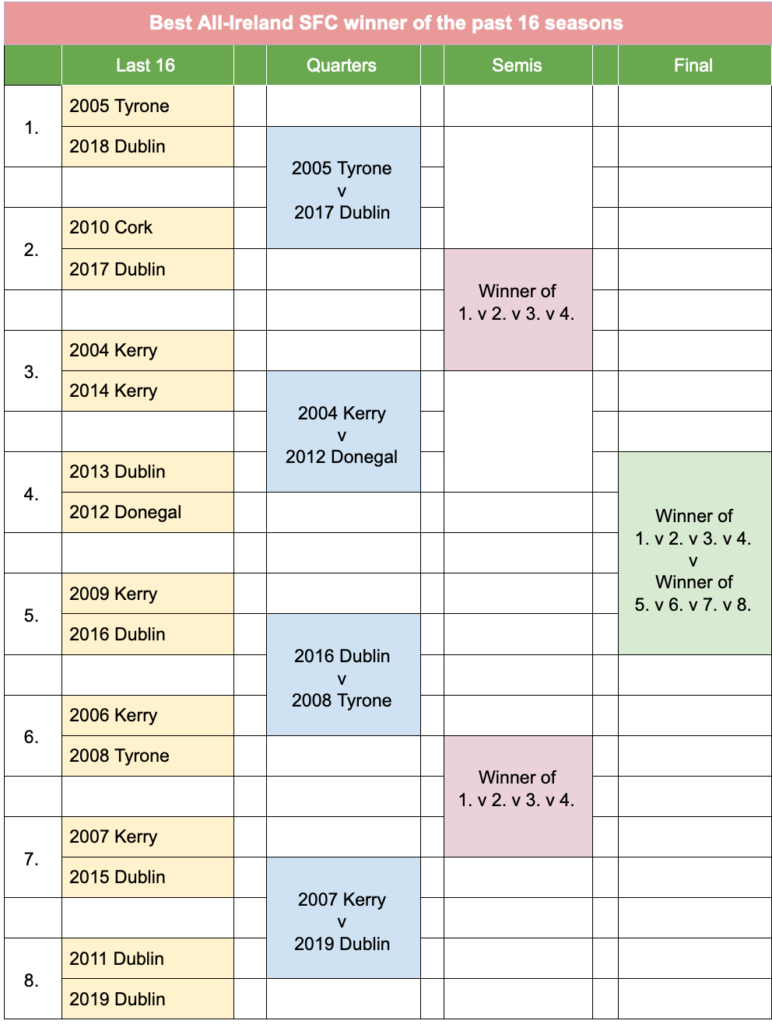 📮 Sign up to the OurGame newsletter — a daily email reminder of our latest videos, articles, quizzes and more — https://ourgame.ie/newsletter/