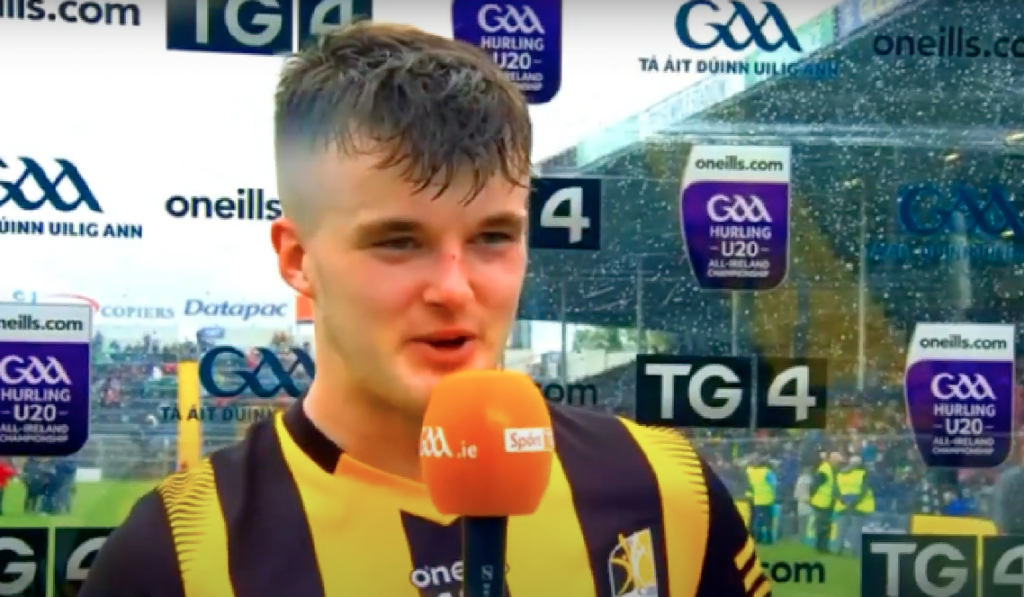 On the latest Our Game show, Shane Stapleton and Michael Verney ranked the top five young hurlers in the country who are looking for a breakthrough 2023 season.
1. Billy Drennan (Kilkenny)
Drennan has long been touted as the next big thing in Kilkenny, helping the Cats to last year's U20 All-Ireland title.
A talented hand-baller, Drennan has been fast-tracked onto the senior panel and is looking to make his mark.
In the absence of the Ballyhale Shamrocks contingent, Drennan has been handed a starting berth by Derek Lyng in recent weeks.
He scored 0-10 in defeat against Tipperary last Sunday, 0-8 of which came from placed balls.
It was unanimously agreed that he goes at the top of this list.
2 Eoin Downey (Cork)
The Glen Rovers man has impressed at full-back when given the chance by Pat Ryan in recent weeks.
"Eoin Downey, in his two games so far, he looks to have nailed down that number three spot," Verney commented.
"He's relegating his brother Rob to the substitute bench at the moment. Now that could change. But in the couple of games I've seen, he looks like an old hand in there to be honest. He's got that real miserable streak in him where he doesn't want to give anything away."
3. Patrick Fitzgerald (Waterford)
Off the back of a hugely impressive club campaign with Ballygunner, Fitzgerald has been drafted into the senior ranks by Davy Fitzgerald.
But will the Clare native find a place for the young forward in the starting XV?
"A lot of it comes back to what way will Davy play. If he plays with a sweeper, and you're playing two inside, you need workers. You probably need one big, one small almost. You need a Mikey Kiely and a Dessie Hutchinson inside," Verney pondered.
"I don't see him starting," added Stapleton. "He'll probably be one of the first lads in."
4. Paddy Doyle (Dublin)
The Naomh Barróg defender is one of several newcomers in the Dublin team, as Micheál Donoghue looks to compensate for the off-season losses.
"Even though Dublin have so many injuries, I think it will be difficult for them to have a particularly strong year," said Stapleton, while tipping Doyle to nail down a starting jersey for the season.
5. Shane O'Brien (Limerick)
The Treaty star has impressed thus far in the league, but the question is whether he can convince John Kiely to include him later in the summer.
"Who will be able to look after themselves in senior inter-county hurling? I think Shane O'Brien will definitely survive this year. And I think he'll thrive in time," said Verney.
"He could make a massive impact off the bench [in 2023]."
You can watch the full discussion here.
📮 Sign up to the OurGame newsletter — a daily email reminder of our latest videos, articles, quizzes and more.