Shane Stapleton reflects on the Division 1 National Hurling League clash between Cork and Wexford at Pairc Ui Chaoimh.
Cork 2-14 Wexford 0-18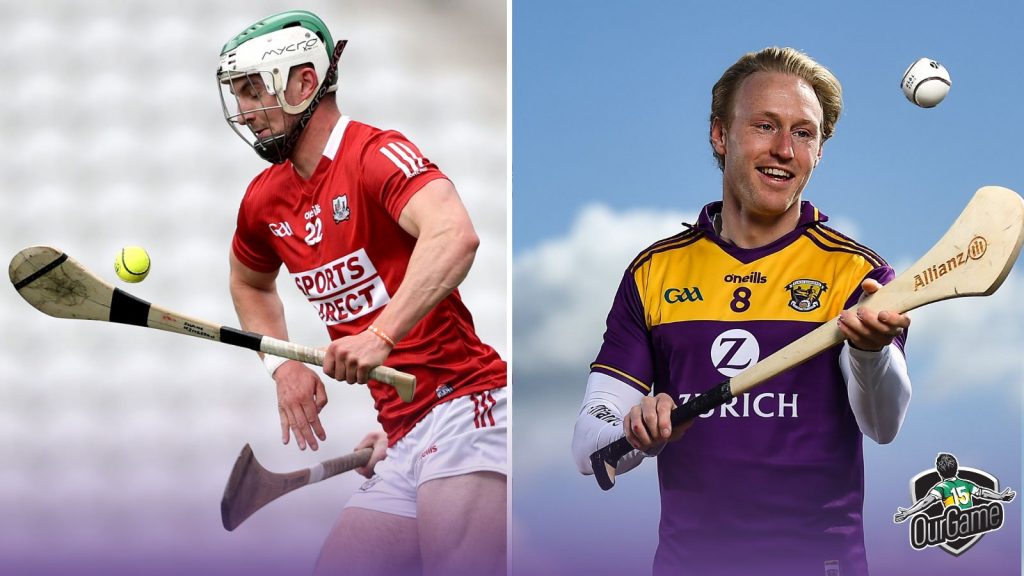 BY SHANE STAPLETON
In the final 50 minutes of the game, Cork outscored Wexford to the tune of 2-14 to 0-12.
The visitors had done their best hurling at the start and fell away as Darragh Egan watched key men succumb to injury.
A busy sick bay has been a shared issue this year for both Egan and opposing manager Pat Ryan — in fact, across the board it seems to be — and you wonder how much of their time today was spent watching bodies rather than performances.
Mark Coleman, Alan Connolly, Darragh Fitzgibbon, Ger Millerick, Robbie O'Flynn, Seán O'Donoghue and Damien Cahalane were all absent, while Seamus Harnedy, Alan Cadogan and Jack O'Connor (albeit sent off on two yellow cards) did come on for some game time.

Cork never led until the 72nd minute when Cormac Beausang whipped home a rebound from a Patrick Collins long free that had dropped short.
Shane Kingston agreed it was character-building but, as last year proved, league form may not mean much when the sun gets a little stronger.
Wexford had been battered by Clare in their most recent outing and they started a like a team in a hurry at a rain-sodden Pairc Ui Chaoimh.
The returning Lee Chin popped over a free moments into the game, and added another on six minutes after bursting out of a ruck in the half-forward line.
Declan Dalton had sent a rasping shot against the Wexford goalkeeper James Lawlor's bas in between, with the impressive Padraig Power laying on the opportunity.
The Models created 11 of the next 12 scoring opportunities to move 0-6 to 0-0 ahead, with Liam Og McGovern's half chance at a goal made more difficult by the presence of Rebel Eoin Downey.
The latter was one of a raft of young guns given a chance by manager Ryan, and not too many put their hand up for summer selection during that first half.
Cork finally got their first score through a Kingston free on 21 minutes, Shane Barrett then added their opener from play in the 25th, before Brian Hayes hit another just after to bring them back within three: 0-7 to 0-4.
Those two were the only efforts from play that the Rebels successfully converted by the interval, while Wexford hit 0-8 from their half-time tally of 0-10 down this route.
Rory Higgins and Mikie Dwyer had strong first halves, though the withdrawal of Conor McDonald through injury is a big concern for Egan, while the returns of both Chin and Matt O'Hanlon had clearly bolstered Wexford since their recent hammering by the Banner.
As the game wore on, Damien Reck, McGovern and O'Hanlon (limping badly) also had to come off, though there was the boost of seeing Rory O'Connor unleashed.
Wexford conceded two goals from failing to dominate their penalty area. The first major came when Barrett's pointed attempt on 45 minutes dropped short for Power to flick home despite the attentions of O'Hanlon. In truth, the experienced defender will know the young attacker should have been muscled out of range.
The second goal in injury time — with the sides level 1-14 to 0-17 — came when a huge free from goalkeeper Collins dropped into the square, with Cork quicker to the punch.
It was interesting that both Galway and Cork came from well behind to win, and the Rebels are now guaranteed a league semi-final place.
Winning ugly is not something the Rebels are renowned for, and all the more impressive when shorn of so many stars.