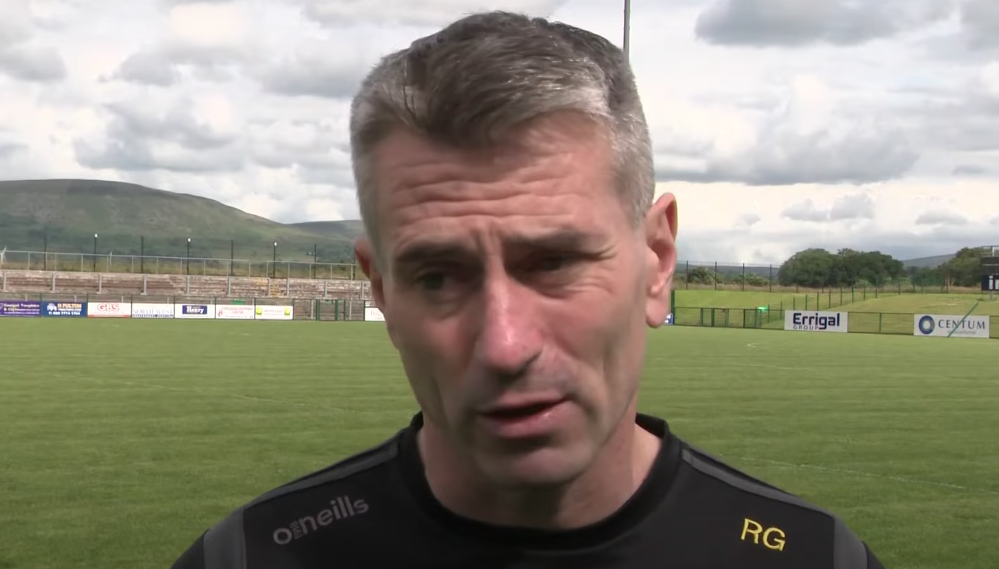 Derry senior football manager Rory Gallagher has defended playing Conor Glass and Ethan Doherty in Saturday's National League Division 2 victory over Limerick.
The Oak Leaf County kicked off their campaign just six days after Glen played in the All-Ireland Club Championship final at Croke Park.
Many were critical of the decision to play Glass and Doherty so soon after the conclusion of their lengthy club campaign.
But Gallagher stood over the call.
"We have well defined breaks, well established breaks, for the boys and we hadn't even have a discussion about it [whether they'd play or not] in the last few weeks," Gallagher said to BBC after the victory over the Treaty at Owenbeg.
"They have great mental strength. I know their mentality and they love playing football for Glen and for Derry. Conor was outstanding given he hasn't even trained with us."
With the controversial fall-out from last week's All-Ireland final still rumbling on, Gallagher said it did not impact their decision to play Glass and Doherty.
"We all expected Glen to be finished last week but the boys are available for Derry now and that's it," he stated.
The 2022 Ulster champions are now up-and-running in the National League, as they bid to win promotion back to the top tier. Derry have not competed in Division 1 since 2015.
Next up is a trip to Louth to face Mickey Harte's charges, before they host Meath in round three.
📮 Sign up to the OurGame newsletter — a daily email reminder of our latest videos, articles, quizzes and more.