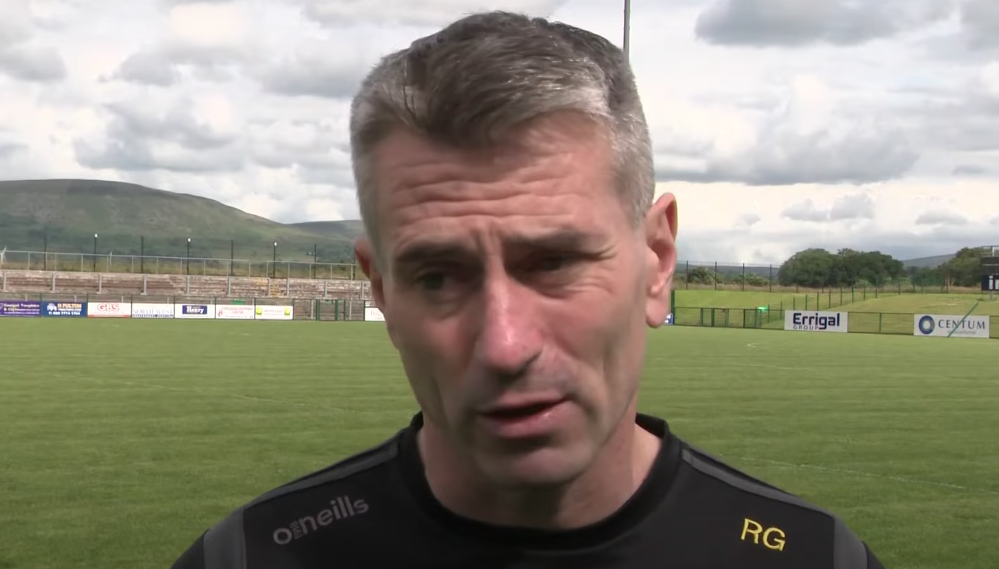 Derry are up and running in the Ulster Championship after a facile 3-17 to 2-8 win over Fermanagh at Brewster Park.
The reigning Anglo-Celt Cup holders dominated the contest, other than two quickfire goals in the second-half from the Erne County.
That follows the concession of four goals against Dublin in the Allianz League Division 2 final by the Oak Leaf County. But Rory Gallagher remains unconcerned.
"Listen, I didn't like conceding them," he told BBC after the match.
"Che Cullen and Darragh McGurn are absolute oxes! I don't think it's a tactic (high balls) that there's a lot of longevity in. Yes, they got a bit of joy out of it. We had a great response with the next goal. I can't see Tyrone or Monaghan relying on that. But Che was a brute force and finished them brilliantly.
"We wouldn't be happy with it (conceding the goals). Having been in total control the way we were defending. They didn't open us up with their running game or anything like that. So yeah we would be disappointed to concede two goals. But that happens at times and away we go."
Derry now await the winners of Monaghan vs Tyrone, which takes place on Sunday afternoon.
"It's unique in the sense that we can go and watch a team we're going to be playing. It was hard during the National League," Gallagher commented. "Both teams, we played them last year. But they won't be thinking of us at the minute. We might be in the back of their minds but we'll be thinking of each other right now."
They will face the Farney County or the Red Hands in the semi-final on Saturday, April 29.