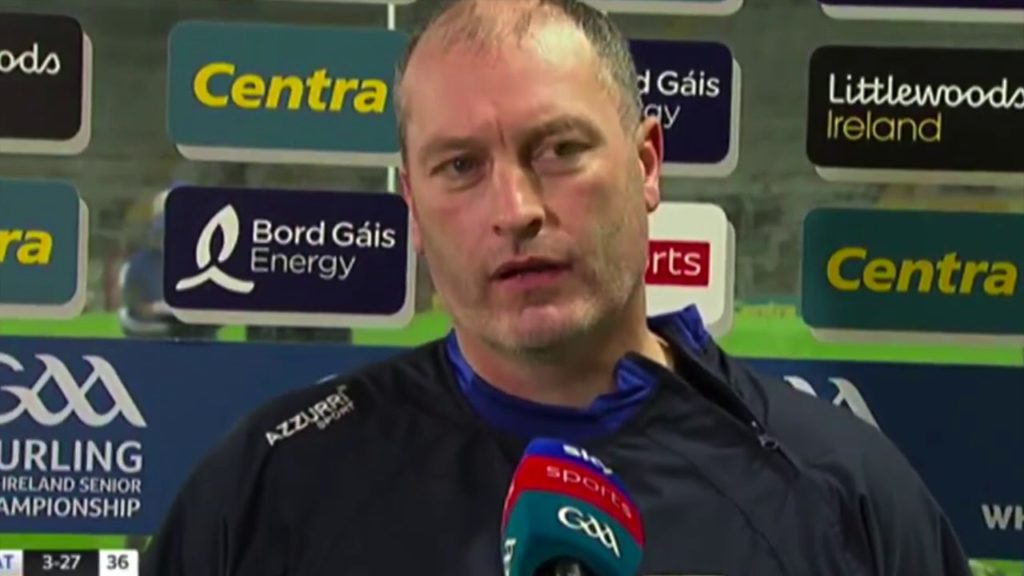 The Tipperary hurlers picked up their first win over Kilkenny at Nowlan Park since 2008 on Sunday afternoon, as a strong first-half display laid the foundations for a 2-24 to 1-21 victory.
However, the contest did take its toll on the Premier County's panel, as Paddy Cadell and Cathal Barrett were both forced ashore in the first-half on Nore-side.
It remains to be seen the severity of the blows, but manager Liam Cahill did elaborate on the nature of the injuries after the game.
"Paddy Caddell, it's a knee injury. And Cathal Barrett, a collarbone injury," he told TG4 after the match.
"We don't really know until we get the medics to look at it further. But this is what happens, so hopefully both boys will be ok to resume playing as soon as possible."
Both withdrawals come as significant worries for Cahill and Co, who have already lost Ger Browne for the season.
Nonetheless, he did note the pleasing result as Tipp made it two wins from two to move top of the Division 1B table in the Allianz Hurling League.
"Ultimately to get the result down here. We've been here down through the years with a lot of really good teams and haven't got a result," he said.
"It (the 15-year wait) wasn't really a massive motivation for us, coming into the game. You look for a good performance, and we got that in patches today. Both sides huffed and puffed throughout the game. But I think both sides will come on after the match today.
"[The middle third] is where a lot of these big games are won now, it's all happening around that area. So it's an area that every team has to come up to, to have any chance on any given day."
Next up for Tipp is a trip to Parnell Park on February 25 to take on Micheál Donoghue's Dublin.
📮 Sign up to the OurGame newsletter — a daily email reminder of our latest videos, articles, quizzes and more.