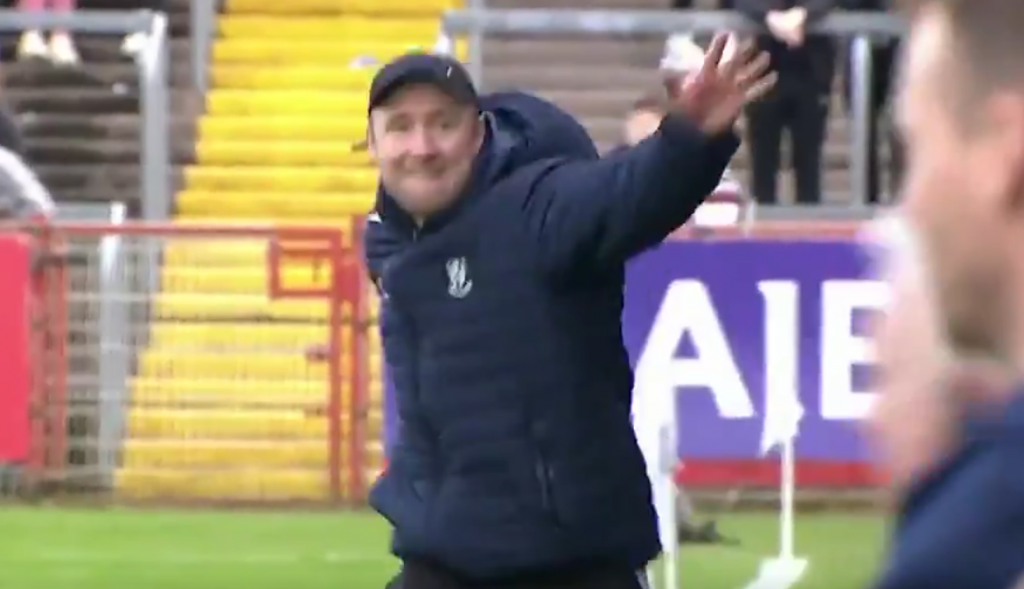 The last few weeks could not have gone much better for Vinny Corey and Monaghan.
After another great escape on the last day of the Allianz League, they sealed their Division 1 status for a 10th consecutive season.
And on Sunday, they backed it up with a thrilling win over neighbours Tyrone in the Ulster Championship quarter-final.
Not a bad start to life as an inter-county manager for Corey.
"In the first-half, the intensity wasn't where we wanted it," he reflected at full-time speaking to RTÉ, analysing why his team trailed 1-10 to 0-8 at the break.
"We were a wee bit unlucky at times. They got a goal off our own kick-out. They got a wee bit of a run. They got a few frees. We overcarried the ball, and they punished us in fairness to them.
"Five points down at half-time wasn't insurmountable. We knew we had it in us to come back. We knew there was an awful lot left in the tank, intensity-wise. Slight breeze at our backs in the second-half, and I thought the boys were brilliant in the second-half.
"We knew there was an awful lot left in the tank. Tyrone were only five points up. We had a slight breeze at our backs. There was no real panic stations. We knew we had to go at them a wee bit more. We had to get a handle on them around the field. They got a wee bit more than their fair share of their long kickouts.
"But we did it to them in the second-half. We pinned them in. We got a good platform around there, and the boys drove at pace. And we got the goals. The goals were the big thing."
The bounce from their league win over Mayo in Castlebar also helped.
"I'd say it definitely helps, staying in Division 1," the Monaghan boss stated. "When you have a relegation hanging over for you for three weeks, heading into a championship, it can be difficult. So confidence-wise, it was a momentum shift.
"We knew we had blooded players throughout the league. So whatever happened on the last day, we were taking positives from it. We were down a few players today, but we had players to come in. And if we didn't have the league we had, we wouldn't have had them."
Monaghan will now face Derry in two weeks' time.