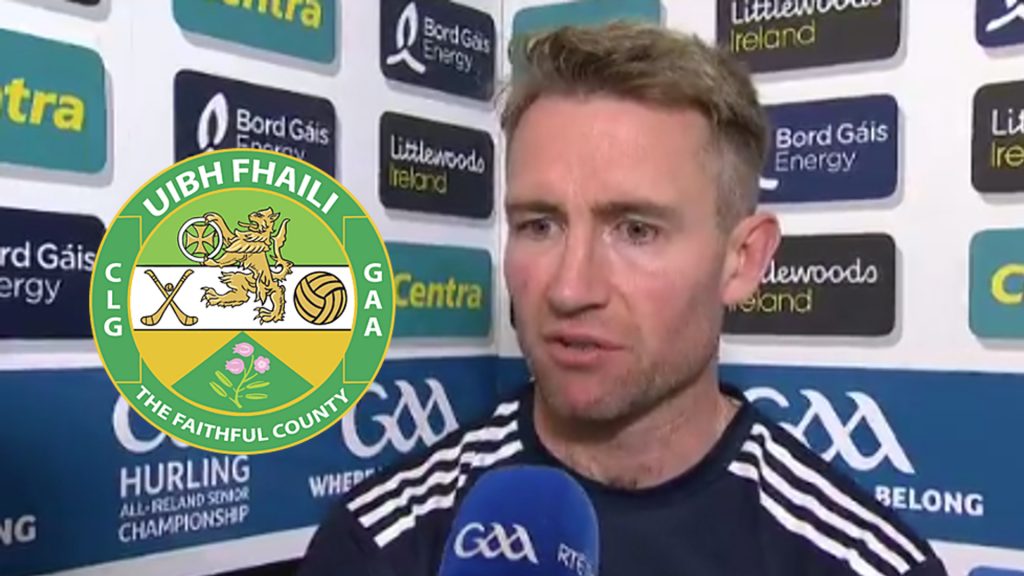 Kilkenny great and former Laois manager Eddie Brennan has criticised the scheduling that has led the Offaly hurlers to play seven weeks in a row.
The Faithful County claimed the Allianz Hurling League Division 2A title, but have had little time to celebrate their final win over Kildare.
Instead, they face Laois in their Joe McDonagh Cup opener this Saturday
"That's very very difficult to manage," Brennan said of the predicament Offaly find themselves in, speaking on Our Game.
"Your S&C can't get lads topped up. A little break from contact matches and that type of recovery to just a training session, and getting a bit of a blast into them. The bigger issue there is you're one or two lads away from blowing hamstrings. That's the danger. When you're playing matches week in, week out, it's grand if you're used to that or conditioned with that. But for someone like Johnny [Kelly] there, ultimately the next competition is the big one for him, getting the lads lined up, they're now going to end up running on empty. And that may come against them in the end.
"That's a very tough ask. Sometimes they just do not look at these competitions practically and say 'hold on, is that a very unfair hand to deal to one team, while another team is getting a breather for two weeks?' or whatever it is."
"You just want a level playing field," he continued.
"Ideally, you want a set-up where everyone has the same cut at it. Whether it's a fortnight or a week. If everyone is playing week in, week out, that's grand. But what you don't want is if the other team can get a chance to go look at that match next weekend, measure you and they're nice and fresh coming into it. Where you're now getting into a red zone with injuries."
And he pointed to other sports that allow players to celebrate victories.
"You look at the rugby lads, and they go enjoy themselves," he noted.
"I think that's a fundamental part of being part of a group. You have to have the releases. There's times where it will tighten up and you'll have to move on. And there's certain matches where you know you're going again the next weekend, and you can't. But something like that, a national title, you don't get them that often. You have to enjoy them. And it's equally important in terms of building a spirit.
"That's what lads live for. They're in each other's company. And that's when they get to know each other, having a bit of craic together. Coming back in the following Tuesday night, blowing the dirty diesel out and go again."