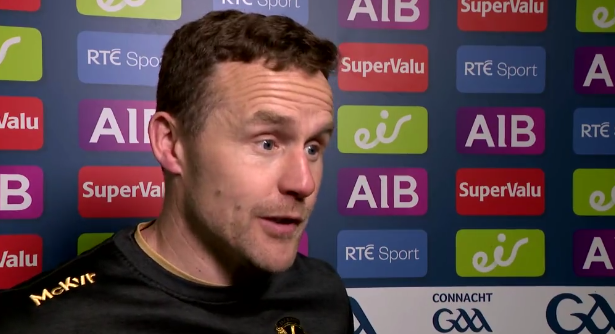 Leitrim senior football manager Andy Moran has hit out at the hectic inter-county schedule.
After his team completed their seven-game Allianz League campaign, they narrowly missed out on a Division 4 final berth.
However, they have little time to wallow as they kick off their Connacht Championship on Sunday week in New York.
"What I would say is that the scheduling is an absolute joke. It actually helps us that we didn't win [against Sligo], in terms of scheduling for New York," he said to Off The Ball after Sunday's loss to the Yeats County.
"We really wanted to win because we were prioritising the league, a tiny bit more than the New York trip.
"You look at them Sligo boys, they've to go up to Croke Park next week and then they have to jump on a plane probably on the Thursday or the Friday to go over to London to play a championship match on the Saturday. It leaves them wide open.
"I'm not talking for Tony McEntee, but if we were in the same situation we would have been jumping on the plane to New York.
"It's not fair. It's not fair on players in terms of trying to prep. I think Michael Duignan came out last week and said about the amount of injuries. When I was in college back in the 2000s, all the studies were about burnout and what we were going to do. Now we just absolutely flog our young and elite players with games upon games upon games. When this is all over, they have to go back to their clubs and play again. Someone just has to shout 'stop'."
The four division finals are taking place next weekend, with the provincial championships getting underway the following weekend.
Andy Moran and his side travel to New York for their opener, with the winner facing London or Sligo in the Connacht semi-final.