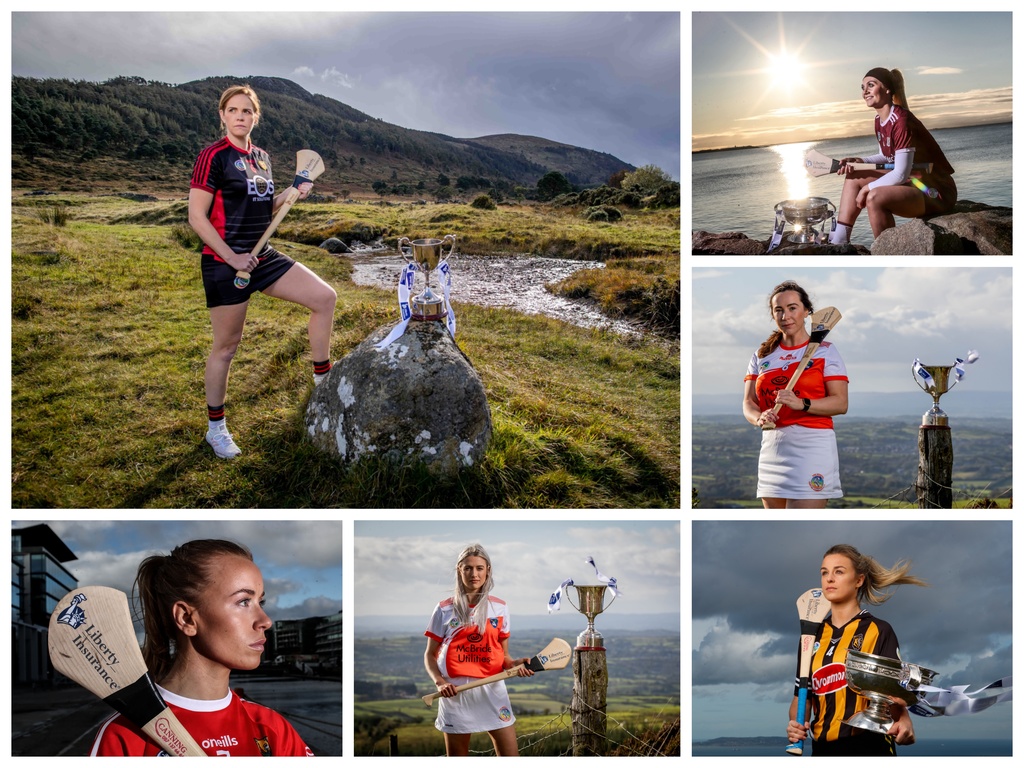 A look ahead to this weekend's camogie action where Cork face Wexford, Dublin clash with Clare, and Galway battled it out with Offaly.
Liberty Insurance All-Ireland Senior Championship Group 1
Cork v Wexford, Páirc Uí Rinn, 2pm. (J. McDonagh, Galway)
After a walkover was awarded to them in the opening round of fixtures Cork get their first match underway this weekend at home to Wexford.
A victory would leave the Rebels with a tidy lead at the top of the table and on course for progression to the latter stages once again.
The Rebels are minus a few experienced players for this campaign, but the youth have stepped up in recent seasons and this year will no doubt be a similar challenge.
Wexford suffered defeat in their opening round match at the hands of the defending champions but there were many positives to take from the game for the Leinster side.
The Yellowbellies scored 3-9 against Galway with goals from Joanne Dillon, Mags Byrne and Sarah O'Connor, while Chloe Foxe grabbed 0-4 for her side.
The concession of five goals will be a worry and will be something that they must address this weekend if they are to come away with any result. 
Verdict: Cork
Liberty Insurance All-Ireland Senior Championship Group 3
Clare v Dublin, Fr. McNamara Park, 2pm. (A. Larkin, Cork)
It was a tough opening round fixture for Clare as they suffered a nine-point defeat to their provincial counterparts Tipperary on matchday one.
This weekend they take to their own turf with a point to prove against an up and coming Dublin side.
A victory is very much needed if they are to progress from the group.
Dublin pushed Tipperary all the way in their opening round clash and fell short on the day by five points.
Despite being in touch with their opponents all through the game they couldn't find that extra spark to close the gap at the end.
The performance will give the team a lot of confidence heading into this weekend with the Dubs requiring a win to keep their progression hopes alive. 
Verdict: Dublin
Sunday 1 November
Liberty Insurance All-Ireland Senior Championship Group 1
Galway v Offaly, Pearse Stadium, 2pm (R. Kelly, Kildare)
The defending champions started the new campaign the same way they finished their last, with a comprehensive victory on their travels.
Scoring an incredible 5 goals and 17 points in their first match the Tribeswomen look as strong as ever and will provide a very difficult test to their opponents on home soil this weekend.
Due to COVID-19 cases Offaly had to concede a walkover in their opening fixture so they will take to the pitch for the first time this weekend in their Championship campaign.
It doesn't get any tougher than a trip to the defending champions so the Offaly defence will require maximum focus and their attack will be required to take every opportunity that comes their way
Verdict: Galway
Fixtures:
Saturday October 31
All-Ireland Senior Camogie Championship, Group 1: 
Cork v Wexford, Páirc Uí Rinn, 2pm, John McDonagh (Galway)
All-Ireland Senior Camogie Championship, Group 3: 
Clare v Dublin, Fr. McNamara Park, 2pm, Andrew Larkin (Cork)
All-Ireland Intermediate Championship, Round 1: 
Kerry v Meath, Lixnaw GAA, Kerry, 2pm, Conor Quinlan (Galway)
All-Ireland Premier Junior Championship, Round 1: 
Armagh v Roscommon, Athletic Grounds, 2pm, Owen Elliott (Antrim)
Nancy Murray Cup
Cavan v Louth, Kingspan Breffni Park, 2pm, Gavin Donegan (Dublin)
Sunday November 1
All-Ireland Senior Championship, Group 1: 
Galway v Offaly, Pearse Stadium, 2pm, Ray Kelly (Kildare)