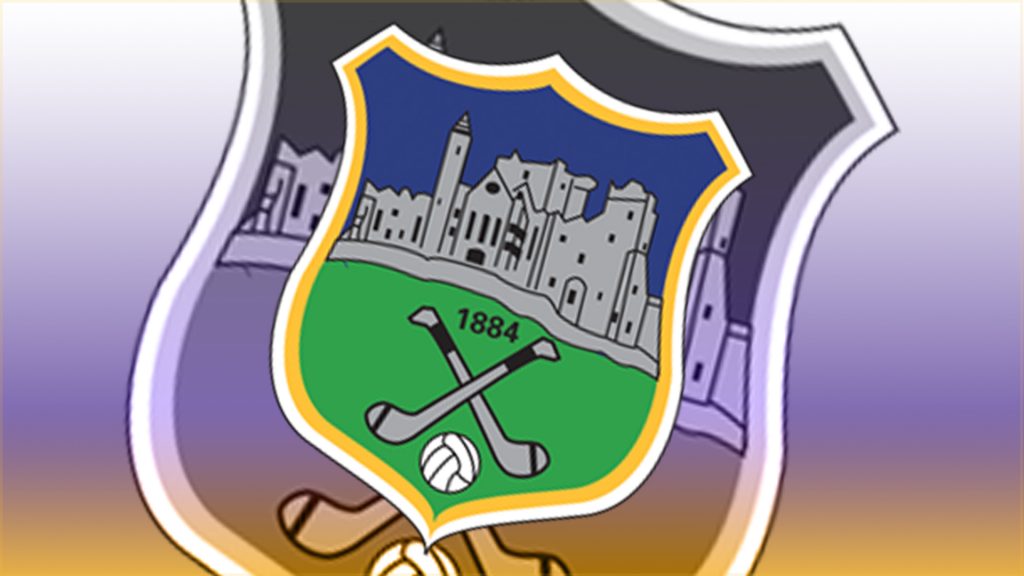 Colm Bonnar's backroom team with Tipperary has been announced: Tommy Dunne, Paul Curran and Johnny Enright.
BY SHANE STAPLETON
Tommy Dunne, Johnny Enright and Paul Curran have been announced as Colm Bonnar's management team with Tipperary.
The Cashel King Cormacs man was appointed as Premier boss in recent weeks, which was exclusively revealed on OurGame, and talk have since moved to the matter of his backroom outfit.
A statement from Tipperary states that Bonnar "believes that he has the right mix of experienced and younger coaches, continuity with a significant fresh approach, with all areas of the county represented and a diversity of thinking spanning four decades of Tipperary hurling.
"We have a lot of work still ahead of us, but this is a great start for me and I am very grateful to each of the lads for coming on board."
Dunne has extensive experience as an inter-county coach with the blue and gold, having first operated under Declan Ryan before then joining a ticket led by Liam Sheedy from 2019 to 2021.
The Toomevara man, who was Hurler of the Year in 2001, was also briefly part of the Dublin hurling set-up in between those stints — as well as the Tipperary minors.
He landed two Munster titles under Ryan, although both seasons ended in defeats to Kilkenny in the 2011 All-Ireland final, and then an 18-point margin all-time record defeat for Tipp in the 2012 semi-final.
Most recently, he claimed an All-Ireland SHC title as a coach under Sheedy in 2019.
Curran has experience with O'Loughlin Gaels in Kilkenny, and is still hurling with a Mullinahone side that has qualified for the knockout stages of the county championship.
Enright won four county titles and a Munster SHC crown as a player with Thurles Sarsfields, and also represented Tipperary at all levels.
He was part of Nick Weir's management team in Meath for the 2021 Joe McDonagh campaign, missing out on the knockout stages due to scoring difference before beating Kildare in a relegation playoff.
Enright won Fitzgibbon Cup crowns with UCC in 1996, '97 and '98, and played three years at under-21 level for the county before progressing to the senior panel in 1996 where he remained until 2002.
"I've been living in Kildare for the last eight years and have been involved with my local club there, Eire Og-Corrachoill," Enright said in the Meath Chronicle in April 2021.
"Prior to that I had coached at Fitzgibbon Cup level and with my own club in Thurles, but the opportunity to train an inter-county team in the Joe McDonagh Cup was too big to turn down, so I jumped at it and I was delighted to be asked.
"I played with Kildare for a year when I moved up from Tipperary and I would have played against Meath once or twice, so I'm well aware of what they are capable of."
This week on RTE, Bonnar spoke of his hopes that Tipp could challenge the big guns in 2022.
"Usually you'll have two or three players from each club sticking their hand up [for inter-county selection] and it's getting those players from each of the clubs," Bonnar said.
"They're the best in the county but the challenge then becomes showing you're the best in the country.
"I'm looking for fellas who have that huge passion and that huge belief in themselves.
"They also have to be able to get up and down the field because you can see the standards that Limerick have set.
"That's the bar, that's where we have to get to and I believe our players aren't too far off that.
"Liam had a very experienced group of players there but there's also a lot of players who are looking to get a shot at it.
"You've the team that won the All-Ireland in 2018 and 2019 at Under-20 level.
"I've no concerns, the talent is there."
📮 Sign up to the OurGame newsletter — a daily email reminder of our latest videos, articles, quizzes and more.
Don't forget to subscribe to the OurGame YouTube page for live streams and more.