Shane Stapleton and Michael Verney talk through the storied history of two great Munster counties: Tipperary and Cork. Jerseys available at OrgaRetro.com — 15% off with promo code 'OurGame'
How does one sum up Cork v Tipperary? A rivalry of classic games, GAA icons, dashes of red and blurs of gold amid blue, and of the spiralling emotions of these counties are their entrenched fans.
The words of the men caught in the middle of this 130-year plus conflict help capture what it means.
As Canon O'Brien told his Cork players before the 1992 final, when asking his players to look at both jerseys hanging on the wall. "I'll tell you the difference. See that one? That's the blood and bandages of Cork. See the other one? It has a big yellow streak running through it!"
Tony Reddin, who escaped after the 1950 final disguised as a priest, once said: "Cork are never beaten until you're putting on your clothes in the dressing room afterwards."
Shane Stapleton and Michael Verney trace their way through GAA history to unveil some of the fantastic memories and highlights these neighbours have provided.
The huge games, the fans bursting onto the field, the late comebacks, the painful hammerings, the memorable winners.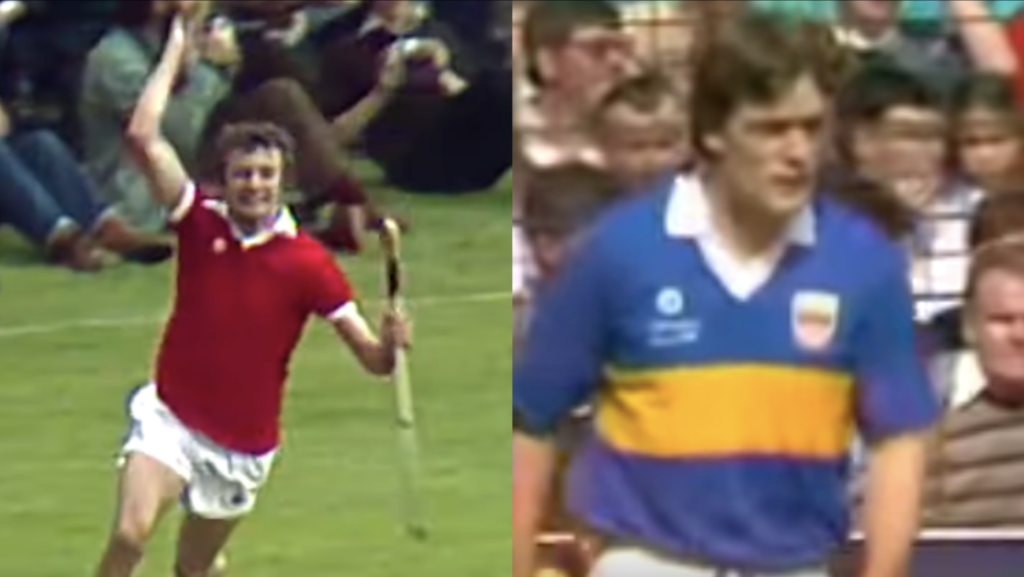 What would a rivalry be without the men who helped forge it? We look at some of the huge names over the years, from Doyle to Ring and Callanan to Horgan.
Jimmy Barry Murphy and Nicky English might well be the most iconic names of all. Their mantlepieces groan under the weight of their medal collection, but more than anything, it's how they made their supporters feel about the shirt.
Click play on the video above, and enjoy our trip down the Cork-Tipperary memory lane.
📮 Sign up to the OurGame newsletter — a daily email reminder of our latest videos, articles, quizzes and more.
Don't forget to subscribe to the OurGame YouTube page for live streams and more.