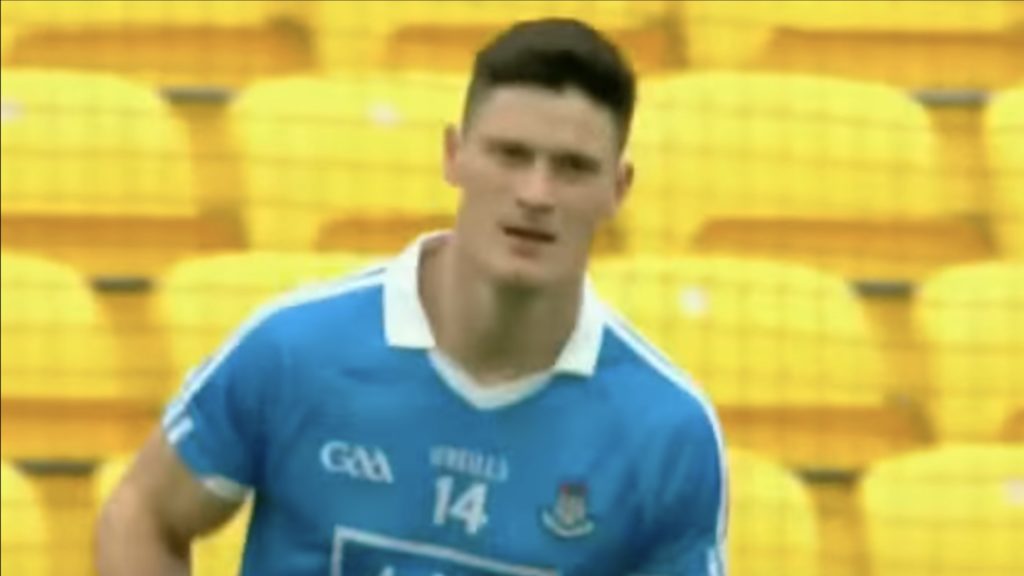 How well do you know the career of this Dublin footballing supremo? Test yourself in our Diarmuid Connolly quiz, and then share with your friends to see who does best.
Dublin star Diarmuid Connolly is one of the game's great footballing talents.
He's had his ups and downs over the years, but his career will ultimately be remembered as hugely successful and with a highlight reel of sorcery.
Connolly has rarely spoken to the media over the years, but he did give a fascinating insight into his relationship with fellow St Vincent's man Pat Gilroy who was manager from 2009 to 2012.
"In 2010 me and Mr Gilroy had a bit of a falling out," Connolly said on the Hill 16 Army's Blue is the Colour podcast in 2017.
"It mightn't have been documented in the media or anything like that but I stepped away after the Leinster semi-final.
"In hindsight it was probably the wrong thing to do. We had played so badly against Meath, the five goals, the changing of our defence and maybe the making of our defence in some sort of way.
"Then the guys had a great run through the qualifiers and should have beat Cork in my opinion, very unlucky not to beat Cork. Cork got a handy All-Ireland beating Down in the final that year.
"In 2011 I came back with a bit between my teeth really. I actually played my best year – that and 2013 were probably my best years of football with Dublin.
"2011 was special, even the way we came back in the final. It was never going to happen in a better way. It was class."
What club does Connolly play for?
Connolly scored 1-5 on his debut for Dublin against DCU in the O'Byrne Cup of which year?
Two of Connolly's brothers have hurled at inter-county level — one for Dublin, while Keith played for who?
Name the other Connolly brother who hurls for Dublin?
In what year was he selected on both the hurling and football Dubs Stars teams (All Star 15s for the county championships, essentially) despite the fact St Vincent's were beaten in the latter stages of both championships?
Which American team did Connolly win a county title with in 2018 when he opted to head away for the summer?
Connolly has once been nominated for Footballer of the Year, but who won it that season?
Connolly scored 0-1 as Dublin beat which county in the 2007 Leinster under-21 hurling final, ending a 35-year famine?
In 2017, Connolly received a 12-week ban after physical interference against linesman Ciaran Branagan during Dublin's win over who?
Up to including the 2019 season, how many All Stars has Connolly won?
Connolly retained possession under huge pressure in injury time of the 2011 All-Ireland final against Kerry, before feeding which teammate to win the decisive last free scored by Stephen Cluxton?
Connolly came on at half-time to turn which All-Ireland final against Mayo, scoring one amazing individual effort after a mazy run?
Connolly was due to miss the drive-for-five season of 2019 but didn't go to America at the last moment for what reason?
How many points did Connolly score in a remarkable quarter-final display against Tyrone in 2011?
Connolly scored how much in a man-of-the-match All-Ireland club final display over Castlebar Mitchels in 2014?
Connolly scored his only All-Ireland final goal for Dublin — a cracking penalty — against which county?
"We needed a whammy. We have to be fair. We have to be honest. We were hoping to try and entice him. Sure that's what most teams do" — which manager said this of provoking Connolly in 2016?
Connolly's father is from which strong hurling county?
What was striking about the top that Connolly wore in the warm-up before the 2017 All-Ireland?
Diarmuid Connolly quiz
Not fit to wear the shirt
You've talent, but you're no Diarmo