We look ahead to the opening weekend of the All-Ireland senior football champions group series, and see how the teams are shaping up.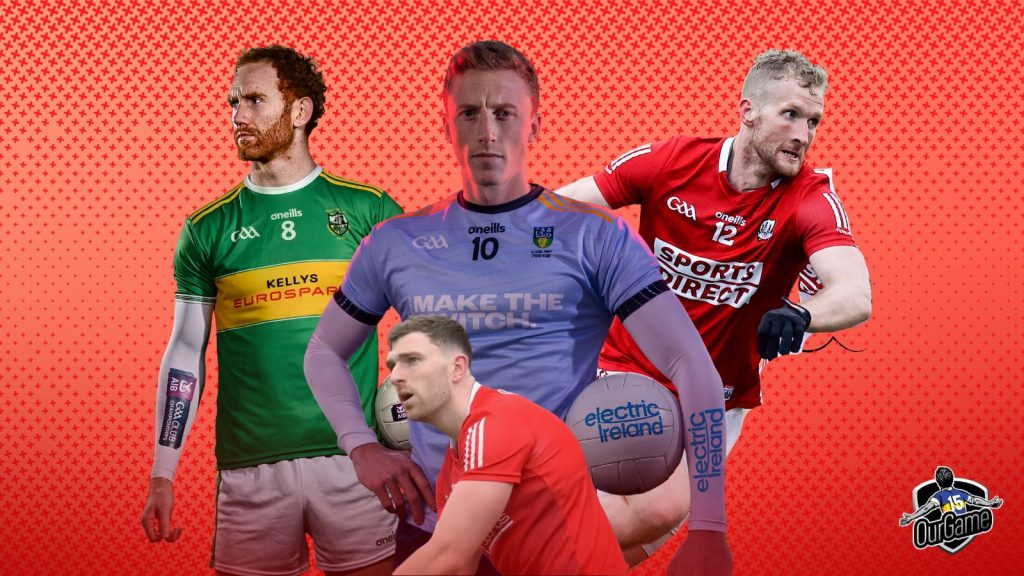 EIGHT MORE COUNTIES BEGIN ALL-IRELAND QUALIFICATION SERIES
Donegal, Galway and Mayo have all picked up their first two points in the group stages of the All-Ireland championship – Sligo and Kildare have a point each – and now it's the turn of eight other counties to bid for their first points.
The following four games will be played this weekend, three on Saturday and one on Sunday.
The line-up is as follows:
SATURDAY
Group 1: Louth v Cork, Pairc Tailteann. 3.0
Group 2: Armagh v Westmeath, BOX-IT Athletic Grounds, 4.45
Group 4: Derry v Monaghan, Celtic Park, 7.0
SUNDAY
Group 3: Dublin v Roscommon, Croke Park, 4.0
DUBLIN v ROSCOMMON
They last met in the championship in 2019 when Dublin won a 'Super 8' game by 18 points. Dublin go into the All-Ireland series as Leinster champions, having won the title for the 13th successive year.
Roscommon were Connacht runners-up, having lost the final to Galway.
CHAMPIONSHIP 2023
Dublin 4-30 Laois 2-9 (Leinster quarter-final)
Dublin 0-14 Kildare 0-12 (Leinster semi-final)
Dublin 5-21 Louth 0-15 (Leinster final)
TOP SCORERS
Con O'Callaghan….1-13 (0-3 frees, 0-2 mark)
Colm Basquel………..2-6
Ciaran Kilkenny……..1-8
Paul Mannion…………1-7 (0-2 frees)
Sean Bugler……………1-5
---
Roscommon 2-8 Mayo 0-10 (Connacht semi-final)
Galway 1-13 Roscommon 1-9 (Connacht final)
Top scorers
Ciaran Murtagh……1-6 (0-3 frees)
Diarmuid Murtagh…0-6 (0-4 frees)
Enda Smith…………..1-1 (1-0 pen)
Donie Smith………….1-0
Cian McKeon…………0-2
LAST FIVE CHAMPIONSHIP MEETINGS
2019: Dublin 2-26 Roscommon 0-14 ('Super 8s')
2018: Dublin 4-24 Roscommon 2-16 ('Super 8s')
2004: Dublin 1-14 Roscommon 0-13 (Qualifiers)
1979: Dublin 0-14 Roscommon 1-10 (All-Ireland semi-final)
1912: Dublin 2-4 Roscommon 1-1 (All-Ireland semi-final)
*This will be only the seventh championship game between Dublin and Roscommon. The Dubs have won the previous six.
*Dublin scored a total of 6-50 against Roscommon in their last two championship meetings in 2018 and 2019. Dublin scored a total of 9-51 against Laois and Louth respectively in the Leinster quarter-final and final.
*Roscommon's last win over Dublin in Croke Park was in the 1984 National League when they recorded a 0-8 to 0-6 victory in a Division 2 clash.
*The only counties to beat Dublin in the championship since the start of 2015 were Mayo (2021) and Kerry (2022).
Click below to see the next page