Conor Breslin runs through the Gaelic football fixtures this weekend and gives his predictions and key talking points.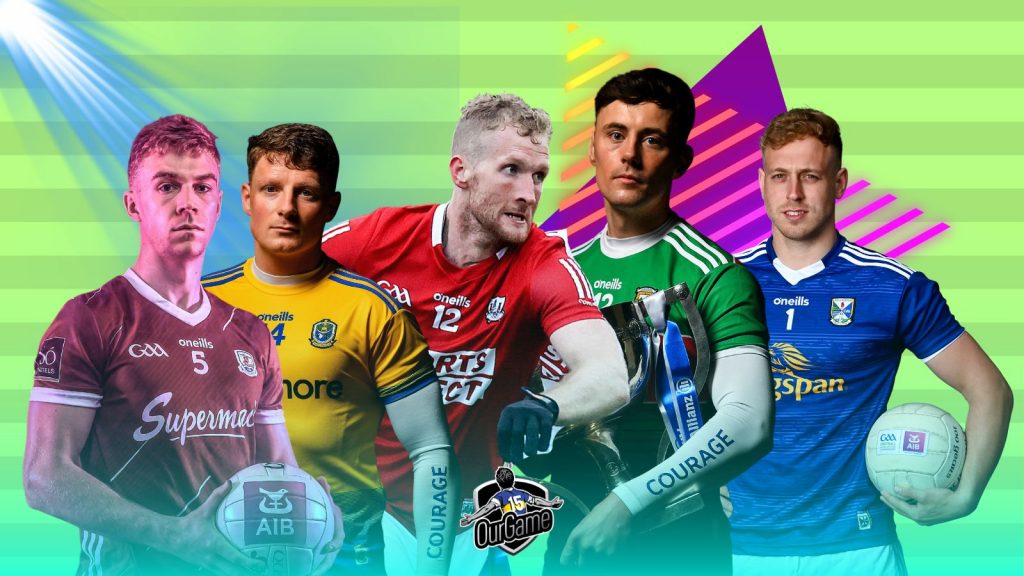 SATURDAY
All-Ireland preliminary quarter-finals
Cork v Roscommon, Páirc Uí Chaoimh, 2.0, GAAGo
Cork went into last week's game as underdogs against Mayo, with many believing that this result was going only one way.
The Rebels were already through to a preliminary quarter-final but it was more likely going to be as a third-place team rather than a second.
That was until Cork bravely fought back from a losing position and stunned Mayo.
The takeaway from the match surrounded the immense impact of substitute Stephen Sherlock and his scoring capability.
The surprising level of fitness that Cork honed was evident in their willingness to track back and break clear from Mayo defenders.
The question is, how long can a standard Division 2 team keep up with this level of intensity before eventually collapsing?
For the Rossies, it's all about bouncing back following their surprise defeat to Kildare.
A team often regarded as a 'yo-yo side' in terms of their past standings in the league have produced some interesting wins this season with regards to their ability to keep possession for long periods of time.
Their scoring power lies in the hands of Ciaran Murtagh, who has accumulated 1-17, primarily from frees, while Diarmuid Murtagh has notched up 0-16 points.
While Roscommon may go in as favourites, I'm expecting an upset here. It is very possible that Cork could beat two Division 1 sides back-to-back
Verdict: Cork
Kildare v Monaghan, O'Connor Park, 4.45, GAAGo
Of all the teams to match with this weekend, Monaghan will be happiest playing Kildare.
The Lilywhite's championship campaign has been marked by two wins, one draw, and two losses in their five games.
Doesn't exactly scream All-Ireland champions.
But for the Farney men it is vitally important to produce a positive performance to regain the confidence they lost following their defeat last week in Healy Park.
They haven't produced much intensity or excitement since their dramatic opening-round win against Tyrone which many believe would kickstart their season.
Although they were impressive against the Red Hand County the second day out in the group stages.
Ironically Monaghan's journey sits the exact same as Kildare's with two wins, one draw, and two losses in five games.
Conor McManus has been the standout scorer for Monaghan, landing 0-15 points, with the majority coming from frees. While Jack McCarron trails with 0-16 points.
McCarron will surely be closely watched by Mick O'Grady but it's important the Scotstown man hits form if Monaghan wish to advance.
Verdict: Monaghan
Donegal v Tyrone, MacCumhaill Park, 7.0, GAAGo
We've seen this fixture so often down through the years that one wonders what more is there to see.
A revitalised Donegal have home advantage which is crucial at this stage of the championship and the return of their captain Patrick McBrearty will only add to their confidence.
Although question marks sit on whether Aidan O'Rourke pushes him straight into the starting 15.
The Tír Conaill men's straight attacking and fast-paced football was a sight to behold with their inside men Conor O'Donnell, Oisín Gallen and Jamie Brennan unreal at tearing down Monaghan's defence.
Yet there is still a big championship game to be produced from Tyrone.
Darragh Canavan scored 0-10 points against Westmeath, and you'd believe that full-forward line will only create greater chances if Darren McCurry returns to the side.
Brendan McCole and Mark Curran seem to have the goods to look after the full-back line if given the support.
There is a real fear in midfield however on whether Caolan McGonagle and Hugh McFadden can match the physicality and speed of Brian Kennedy and Conn Kilpatrick.
Donegal won't get the same space as they did last weekend around the middle, and they are going to have to cope with that.
Verdict: Tyrone
SUNDAY
All-Ireland preliminary quarter-finals
Galway v Mayo, Pearse Stadium, 3.0, RTÉ1
By the time the Irish public sits down to have their dinner, one of these teams will have a bellyful of regrets about how they messed up last Sunday by not taking round 3 of the groups stages by the neck.
Galway has ticked so many boxes this season with people singing their praises as All-Ireland contenders.
Peter Cooke and Ian Burke have returned to the fold and once they get fully going it will only strengthen an already excellent defensive system – that has only conceded one goal in the championship so far.
Their issues are their lack of consistency in the forwards, with defender Seán Kelly scoring their only goal in the three round-robin games.
But worst of all will be the absence of Damien Comer and Kelly.
For Mayo it's merely guesswork on what team will turn up.
Will it be the All-Ireland contenders that defeated Kerry, or the aging, flat and fatigued side that struggled against Louth and lost to Cork?
One wonders, did they focus too much on the league and peak too early?
Verdict: Galway
Tailteann Cup
Meath v Antrim, Croke Park, 2.0, RTÉ2
This is of interest due to the Andy McEntee/Colm O'Rourke scenario.
It's always interesting when former teammates collide and McEntee's experience with working with these current Meath players may just be an advantage.
Meath will go into this match as favourites and should win with a bit to spare.
The Royals hammered Wexford by 16 points, whereas Antrim had a four-point win over Carlow, who would be of similar standard to Wexford.
O'Rourke has introduced 13 debutants in this year's championship with many coming straight from the U-20 ranks.
A win here for Meath would be another small step in where O'Rourke wants to go and highlight his progression this season, despite what people say about the county's presence in the Tailteann Cup.
Verdict: Meath
Down v Laois, Croke Park, 4.0, RTÉ2
While Laois have hit all the right notes this season in the championship, it cannot be ignored that they are the only Division 4 team left playing inter-county football.
They outscored Limerick 1-5 to 0-0 in the last 25 minutes of their quarter-final match.
Limerick has had an impressive running game this season in which against lower-ranked teams worked superbly in terms of breaking defensive lines and creating chances.
But Laois were brilliant at curtailing those runs.
But Down's strength and improvement cannot be ignored.
They dominated Cavan from the first to the final whistle last weekend. They sat back and counter-attacked at speed.
They also had an impressive win over Division 1 side Donegal earlier this year.
I feel it may be a one-way match in Down's favour.
Verdict: Down
📮 Sign up to the OurGame newsletter — a daily email reminder of our latest videos, articles, quizzes and more.