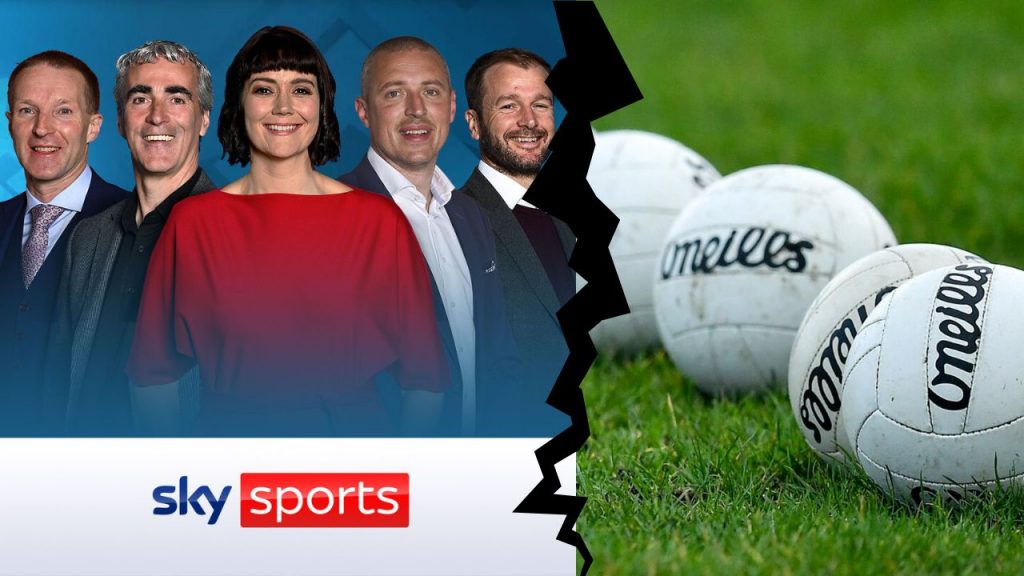 BY SHANE STAPLETON
The GAA have parted ways with Sky TV, ending a TV rights partnership that ran from 2014 to 2022.
Controversy surrounded the initial deal in April 2014, when championship games were put behind a paywall for the first time.
Sky initially signed up for three years — succeeding TV3 and eirSport, formerly Setanta Sports — before having that extended by a further five years up until the 2021 season.
Due to the pandemic, both parties allowed the deal to roll on for the 2022 season, but now the Association will look at other options.
Sky Ireland chief executive, JD Buckley confirmed the end of the partnership in a statement this afternoon.
"Despite our participation in the broadcast rights bidding process, lengthy negotiations and a strong willingness on both sides to continue our partnership, Sky and the GAA have been unable to reach a renewal agreement," he said.
"A factor in this decision has been the new shortened GAA season and its knock-on impact on the number of games Sky Sports wanted to broadcast.
"We came on board as official GAA broadcast partner in 2014 and since then, we have made significant investments in GAA – from grassroots initiatives and youth forums; to marketing initiatives and our sponsorship of the annual GAA Development Conference.
"During that time, our broadcast partnership also brought GAA to new and international audiences, driving growth in support," he said.
TG4 and Virgin Media are potential destinations, though the advent of streaming may present other opportunities to the GAA.
In early 2021, the GAA's commercial director Peter McKenna spoke of a big-name provider as another avenue that could be looked at.
"New players such as Amazon, who have been covering some Premier League action [in the UK] of late, may be interested in getting involved in the next round of broadcast rights when the current deals expire at the end of this year," McKenna said.
"There are some positives in the media rights landscape.
"Streaming and digitisation are going to be a bigger part of the contracts.
"The importance of sport in a national broadcast sense is far more important now when you see what other content is available and where it is available.
"We certainly got huge support from TG4 and RTÉ in allowing streaming to occur (during lockdown) even though it was contrary to the contracts we had with them. 
"We have a very good product for media rights negotiation and I think there are a lot of players in the market now and new ones coming into it.
"So I would be very confident that we'll have a very healthy discussion with the existing partners but there are newcomers coming into that frame too, like Amazon for example."
📮 Sign up to the OurGame newsletter — a daily email reminder of our latest videos, articles, quizzes and more.