Shane Stapleton picks his best XV of the weekend, with thanks to FantasyHurling.ie and FantasyGaelicfootball.com. Over €/£3000 worth of prizes to be won, go to:
Hurling — championship.fantasyhurling.ie
Football — championship.fantasygaelicfootball.com
The Munster and Leinster hurling championships threw in over the weekend, with many players starring for their counties.
Dublin beat Laois by 14 points while Limerick saw off Clare to the tune of ten, but players on all four sides made an impact.
Four Banner men made it into the team, with Tony Kelly a cast-iron selection given his scoring heroics.
Gearoid Hegarty was on fire for the Treaty, with Nickie Quaid, Declan Hannom, Will O'Donoghue and Diarmaid Byrnes also impressing.
Donal Burke hit 1-16 for the Dubs in what many may see as the standout performance, while Cian Boland's display did not go unnoticed.
Manager Mattie Kenny did not have Na Fianna man Burke available for selection in 2019, and was effusive in his praise.
"Donal has been a great player since he was 16, 17," Kenny says. "Played really well for Dublin minors and Under-21s.
"He was always a great talent coming through and we in Dublin were delighted this evening to see him doing it out there at senior level.
"He's a very, very skilfull player, a great striker of the ball and in fairness to the young lad he got some lovely scores there tonight."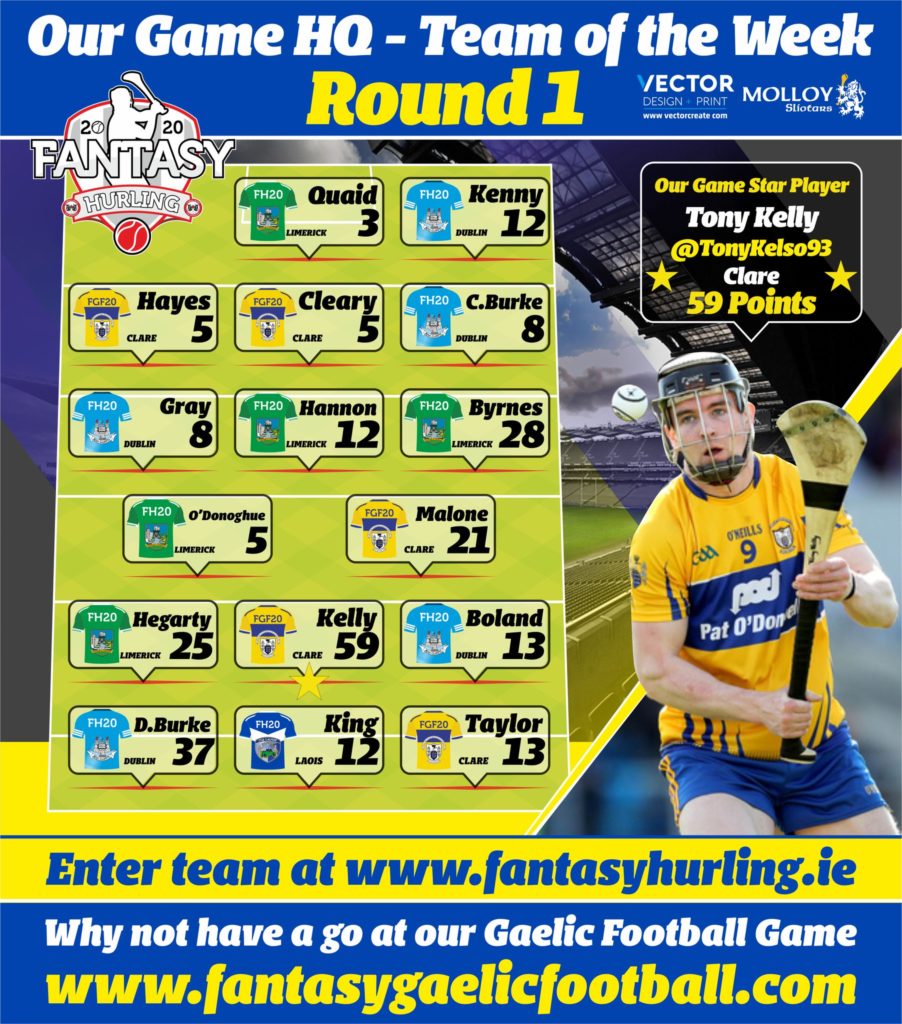 Laois were under pressure throughout that game but forward Ross King left his mark on the game.
Manager Eddie Brennan admitted afterwards that it was hard to ignite a flame in the stadium without a crowd in attendance.
"It's brutal coming out of the tunnel at the start of the match and there's no reaction from the crowd.
"That's the last little jolt of adrenaline when you come out to the field at Croke Park.
"It was a surreal atmosphere, a bit unusual, you can hear the lads and probably all the giving out we're doing.
"That's definitely a funny one, I don't know if we'll play the crowd noise or whatever."
Over €/£3000 worth of prizes to be won, go to:
Hurling — championship.fantasyhurling.ie
Football — championship.fantasygaelicfootball.com