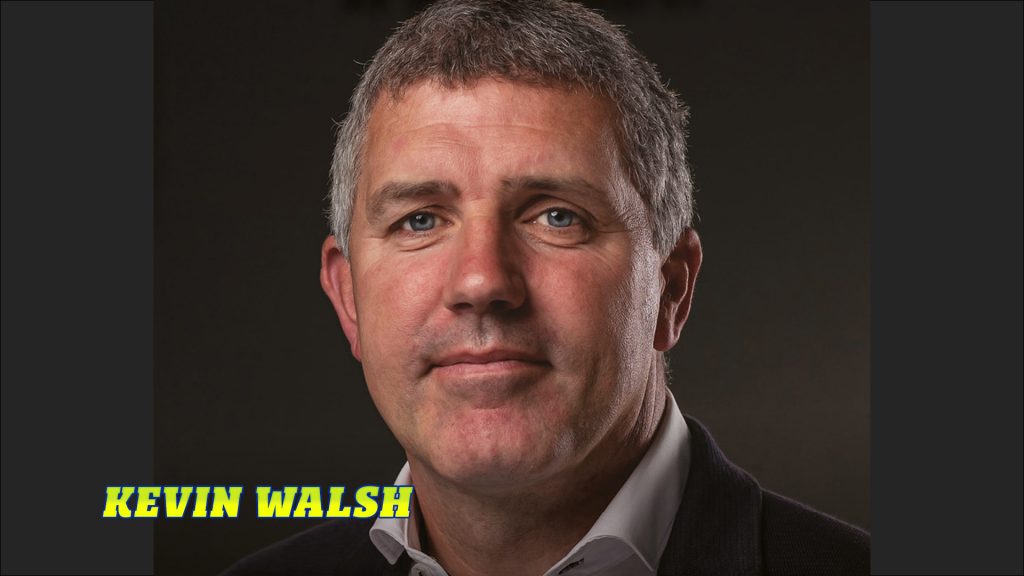 In this extract from his new memoir, 'The Invisible Game', former Galway manager and two-time All-Ireland winning midfielder, Kevin Walsh explains how he rebuilt The Tribesmen and turned the table on high-riding Mayo three years running.
'THAT'S NOT FOOTBALL.
'That's a horrible… filthy style.'
I smile inwardly as a Mayo supporter unloads, despite his team recording a championship victory. My mood is not as dark as one might expect for being on the receiving end of such delightful discourse after losing. In fact, the ranting and raving from someone who should be joyous is grist to the mill.
We have narrowed the gap considerably in a short period. Mayo have been rattled and we have gotten under their skin. They had not expected a Galway team of steel and resistance, one that would not allow itself to be steamrollered.
We are not strong enough to win a game of this magnitude against one of the best teams in the country, but four points flatters them a little and a freak own goal, coming after Mánus Breathnach booted the ball into Finian Hanley just after half-time, rocked us back on our heels after Gary Sice's brilliant goal just before the interval.
Aidan O'Shea seemed to get a free every time he and Finian Hanley contested possession. Finian did have his hands on him a few times, but two or three of the calls were unbelievable.
We hadn't done a whole lot in terms of physical development, focusing on individual qualities and culture. I liked what I had seen in that regard, for the most part. We fought all the way.
Responsibility, accountability, commitment.
They were there in abundance.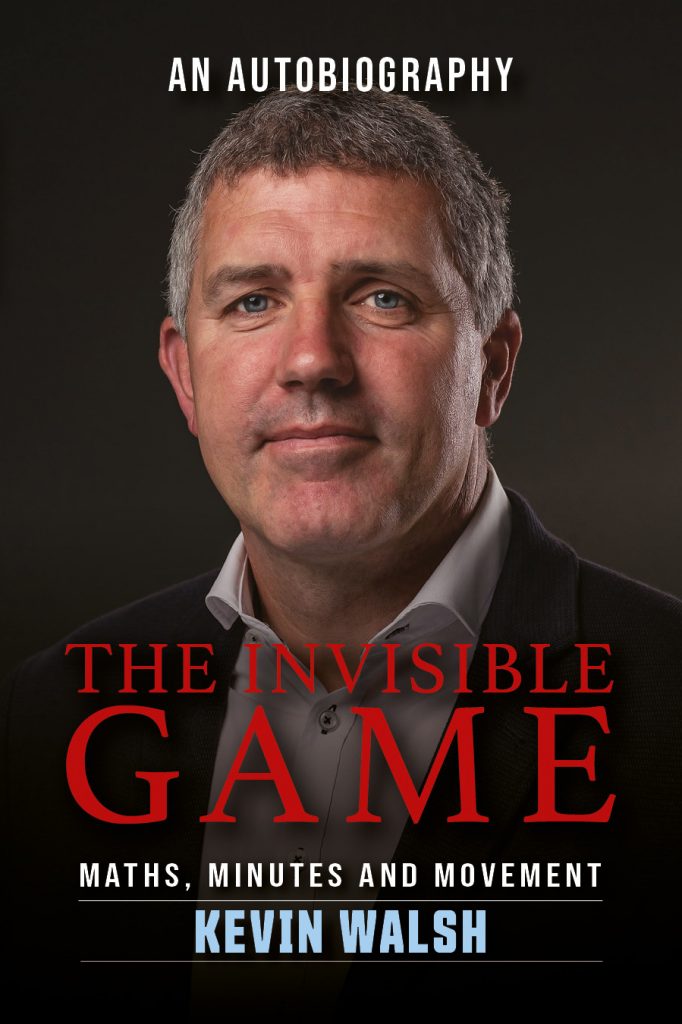 The gentleman from Mayo was not such a fan though. He would prefer Galway to lay down and be rolled over. Those days were gone. 
OVER THE NEXT three years, we deployed a strategy for Mayo that reaped the richest dividends – three championship victories in-a-row.
We had their number. It was some turnaround from being laughed at in Salthill two years earlier.
I looked on the opprobrium as a compliment to what we had done in under a year. Mayo struggled and we hit them hard and heavy. This was something I could take into the rest of the year and the following season.
It was a vastly different Galway, no longer a pushover. And they knew it.
There are many different aspects to a rebuild but you must consider it a long-term project. I am not naïve, I know there are no guarantees in that regard, but my aim was to do it properly and that meant planning three and four years down the line.
The pillars of my first two years were personal qualities and coaching. Greg Muller played a major role in terms of breaking the personal qualities down and categorising them into the four Ps: Personal. Psychological. Physical.
And performance! 
PERSONAL QUALITIES REFER to character, conduct, how individuals are in the community, how they hold themselves, what sort of standards they look for.
Psychological pertains to an ability to deal with setbacks, not getting things all their own way. Can they reset or do they sulk?
Physical qualities apply to a work ethic, strength, powers of recovery.
Performance is about technical and tactical abilities, a game sense, tackling, scoring and many things. 
EACH PLAYER WAS categorised A, B or C based on a scale of 1-10.
High performance/trainable (8-10).
High potential/tolerate (4-7).
At risk/terminate (1-3).
We assessed each player continuously and got them to provide their own feedback on their performances, what they needed to improve on and how we might help them achieve their goals.
The communication was constant. Players were provided with KPIs (key performance indicators) every six weeks or so, and we went through them together. If you don't work on KPIs in a county set-up, you have a problem. We met as management weekly to discuss these, as well as before and after every match. It was continuous assessment and reassessment.
At club level, you may not have the time to work on three or four areas simultaneously. You might just have to accept that and emphasise the area that needs attention most. In that instance, what is imperative is that everyone is rowing in the one direction. We wanted to build relationships while finding out about players.
Are they coachable?
Can they accept new ideas?
Can we build some of the necessary qualities in them if they do not possess them?
Are they warriors or wavers?
Weak or winners?
Are they chess players, gunslingers or seagulls? 
GUNSLINGERS TEND TO be flashy, outgoing mavericks, good shooters for the posts, but there is a question mark about whether they can be relied upon, in particular, to stick to the process in the last 10 minutes of a tight match. Or do they start trying to win them on their own.
They are drawn to the notion of being heroic… of being The Man.
You need to show the gunslingers how to be team players without neutralising their strengths or losing them. If they cannot adapt, they will cost you against teams that are well set up because the frustration will inevitably lead to them trying low percentage shots or kick passes.
With a gunslinger, or any other personality, I would never go after them in front of the group. Sometimes, the idea of teaching individuals a lesson in that manner is alluring but it will invariably backfire.
Confrontation is particularly dangerous with gunslingers because of the ego. They always have the gun out and when under pressure, will pull the trigger. If they back you into a corner, and they have to go, the team doesn't win.
One-on-one is the only way. It's personal. It's honest. It's private. Look each other in the eye and talk it out. 
CHESS PLAYERS DO everything right.
They are organised. The boots are clean, the kit is ready the night before. They follow all directions, the process.
They will be assiduous in all ways.
They are always solid and reliable but when pressure comes on in games they can get very cautious – and what was a simple 10-yard pass earlier, can now feel like a 30-yard pass. They can go slightly into their shell and as management, we have to bring them forward and breed more confidence into them.
They might lack self-belief though, which is positive in terms of their hunger to improve but might also prevent them from playing to their optimum. So, you work on them psychologically because they are wonderful characters and examples within a squad. 
SEAGULLS WILL PROBABLY let you down as they are there for themselves. It's about whatever they can get handy – the handy ball, the handy score. It is  quite incredible how chirpy seagulls can be in the background.
You must try to nurture each personality but there can come a time when you must cut a recidivist seagull loose. I need my gunslingers and chess players, but I need to shoot the seagull.
When I started with Sligo, I was a bit slow to do that. I saw other attributes in skill, physique or athleticism that clouded the fact that the seagull was killing me because he just took too much time.
I was much better at cutting him loose a decade later, but you still had to be wary not to jump to conclusions too quickly and the sports psychologist has an important input there. Gerry Hussey and Mick Toland were brilliant in this department.
What I found, and this was quite unifying for a team and its culture, was that the players would, at some point, root out the seagull for you. They knew he had to be taken down, regardless of how good a player he was, because he was eroding everything that had been built. 
PERSONALITY ASSESSMENT IS not new. Most coaches do it without thinking. Even with your under-12s, you are assessing and analysing personality traits.
How do players react to kicking a wide, misplacing a pass… being dispossessed or their direct opponents scoring a goal?
Are they losing concentration while berating themselves?
Good coaches will try to address that in young people by telling them not to worry about the mistakes; try to teach them to psychologically reset, that they are harming their ability to play with their fits of pique.
If you don't address that as a coach when you see it in eight year-olds, you are not helping them, and they are going to have a bigger problem at 14. More importantly, by helping them at this time, you are providing young boys and girls with coping tools for the inevitable setbacks that come with living.
Personality traits that thrive on the football pitch prosper off it. 
THE WORD 'CULTURE' comes from the Latin word cultis, which means 'care'. The first thing I did was meet with each member of the panel for one-on-one conversations.
I wanted to get to know them, for them to become more comfortable with me.
Yes, I was trying to determine the type of people they were for the journey we were embarking on, but I was genuinely interested in them as more than footballers. You cannot spend the amount of time we would together without caring. Or I can't anyway. If you've a happier person, you've a better player.
You need to make them feel valued. You want to help them and that might extend to their lives away from the pitch, personally or professionally.
It was nice to read Shane Walsh talk about his good experience with us as he discussed a truly traumatic time in his life in an interview in The Sunday Times last October. He was in a car crash in which a man died and must have been going through hell. I kept in touch with him, just to offer any help I could, to offer an ear if he needed it, but most of all just to be sure he was okay. Our team psychologist, Gerry Hussey did as well.
Obviously, there was no pressure on Shane to come back in. That was a decision for him but he knew we were there, supportive, and that he would have a warm welcome should he choose to return.
In the article, he talked about the first evening he called into a session and everyone stopped to applaud him. It showed we cared and it was nice that the message was received. Because that would be very important to me as a manager, that this was the type of environment we cultivated.
But before we even got there, in our first year there were 30 conversations that lasted between two and three hours. I gave them each 10 questions on a sheet, which they answered and we both signed.
They were for no-one but us. It was time-consuming, in and around 80 hours, but it was a way to illustrate early on the type of manager I would be.
I wasn't going to be a military officer. I was going to be approachable and they could be comfortable with me. 
IN TIME, WE developed the Maroon Book.
It took about 18 months. People outside of high-performance environments scoff at such documents but really, it was just a reference point, a refresher on all we had agreed in terms of culture. It was all about high standards in everything we did, with the express goal of being a team that consistently competed to win.
There were a lot of reasons why we got to that point, of consistently competing to win. Changing the culture would be right at the top of the list.
In latter years another sports psychologist, Cathal Sheridan used to tell us about a sign on a gate when he spent three months with elite forces in America, that quoted three of the Ten Commandments.
You shall not lie.
You shall not cheat.
You shall not steal.
They were the tenets by which that group lived by as a means of engendering trust and team spirit. They were a band of brothers who had each other's backs in times of strife, even if they might never go out for a drink together.
That can apply to any sports team, with clear guidelines for what constitutes lying, cheating, and stealing within the context of their discipline.
In a sporting context, and in particular in a team environment, 'lying' is pretending to be doing stuff, but not following through on what you have promised. 'Cheating' is not putting in the same effort as others. 'Stealing' is taking away the potential trophies that are on offer when you truly have not earned them the same as everyone else in the squad.
These are the three worst things you can do but below that is the overriding
principle. If you, as part of a group, know that anybody is doing anything like that and allow it to be tolerated, that group is doomed. 
IT ALL GOES back to workrate, heart, process and outcome.
If you have the first three, you give yourself a chance but there are no guarantees at the elite level where outside factors – bad luck, poor finishing, refereeing decisions – can have an impact.
The first two are non-negotiables.
Workrate and heart will probably take out a team that is not well set up against you. A process without workrate and heart is useless.
That's why we put them in the order we do.
That is why the warrior is your number one. Warriors are in the trenches all the time. Gunslingers get the headlines, the sponsorships, the Man of the Match awards for kicking the winner though they might have had a nightmare. Gunslingers do not tend to get their hands dirty.
That can be a problem within a group that you have to keep your eye on.
Most of the time though, warriors are unbothered because they are not in it for personal glory. They are selfless and care most about the team. They are courageous and go for every ball. And they are consistent in that.
When you have enough players that are caring, courageous and consistent, you are going places.
It was probably no coincidence that Galway's wane coincided with the retirement of warrior figures such as Gary Fahey, Ja Fallon, Ray Silke, Tomás Mannion and Seán Óg de Paor. When I was with Sligo, I would have identified the increasing number of wavers in Galway, seen it as an Achilles heel and targeted it.
So, it was no surprise that I would prioritise the return of the Galway warrior when I became manager.
Much to my Mayo friend's disgust. 
'The Invisible Game: Kevin Walsh, An Autobiography' is published by Hero Books (€20.00) and is available online (print or ebook through Amazon) and in all good bookshops.