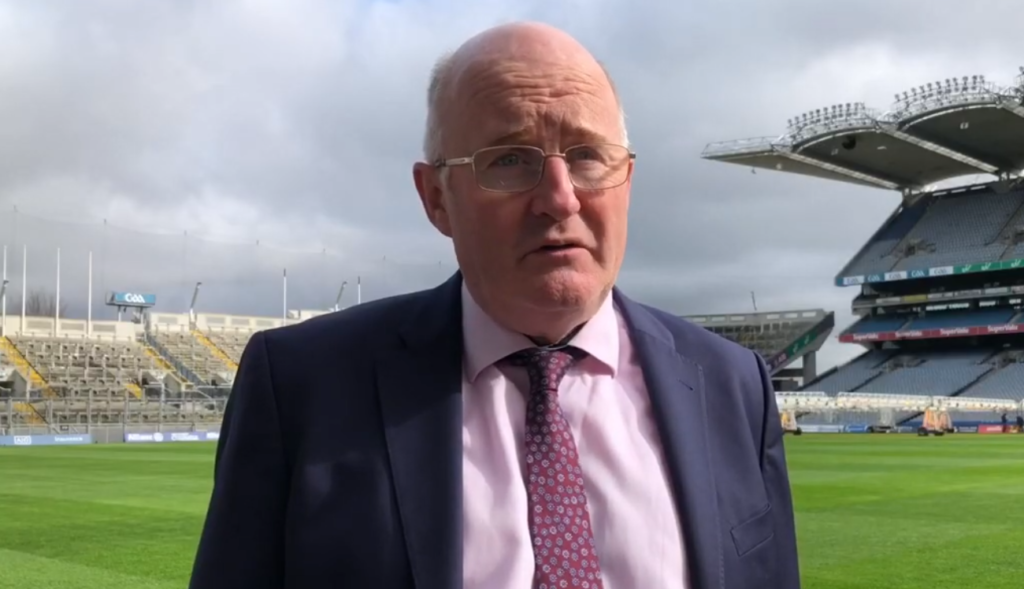 An email distributed by the Leinster GAA provincial council suggests a return to competitive action by September 8, Shane Stapleton writes exclusively.
A draft calendar sent out by Leinster GAA has pencilled in a return of the Leinster Post Primary Competitions for September 8, fuelling speculation that Gaelic games across the board may also be set for a return.
There has been a cessation of all Gaelic games activity since the outbreak of Covid-19 in March of this year, but an email distributed by the provincial council shows that plans are now in place for competitive action.
Leinster GAA has pencilled in September 8 as the opening round of the Leinster Post Primary Competitions for 2020-21, meaning GAA competitions across the board may too be on the agenda.
There had been fears that the GAA may have to scrap the All-Ireland championship for 2020, but the fixture calendar circulated at May 19's Leinster PPS meeting via Microsoft Teams suggests a return in less than four months' time.
John Horan recently stated on 'The Sunday Game' that there would be no return to play until social distancing was no longer in place, perhaps suggesting that games at all levels would return in unison.
The Leinster GAA email explains that this is very much a draft document "given it is very difficult to predict what will happen within schools next September / October," the email read.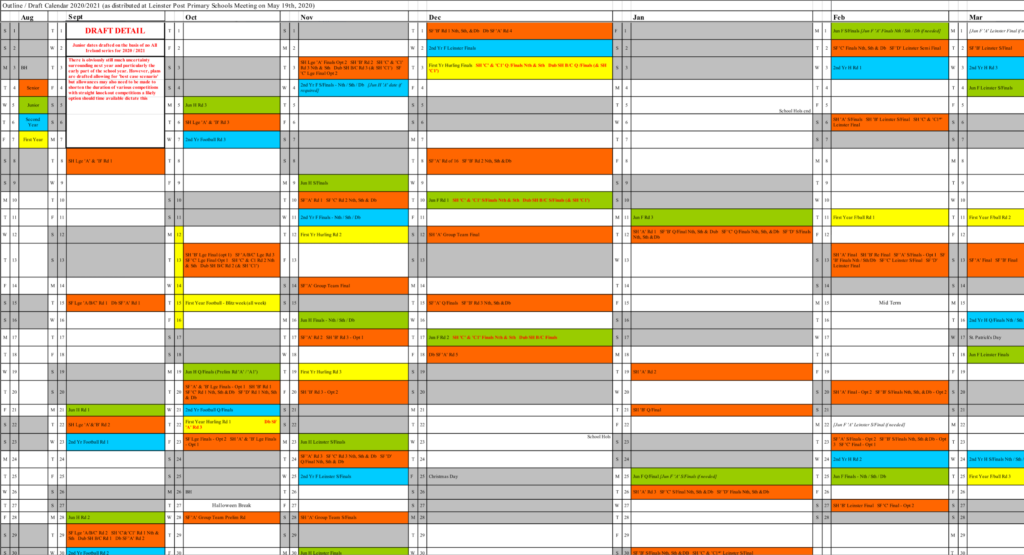 "This is a starting point and if needs be we will shorten competitions using less dates and revert to knock out competitions if that is a more suitable option.
"As the landscape becomes clearer as the summer moves on, we will be in a position to update the calendar if necessary – aiming to use the dates given for the various competitions – just using less of those dates if circumstances dictate this."
The IRFU have submitted their return to train and play protocols to the government as they look to hold the interprovincial clashes on the weekend of August 22/23 — kickstarting rugby in both Ireland and the Pro 14.
IRFU chief executive Philip Browne explained: "That obviously is going to require us working with the health authorities and I'm working within the guidance that's given by the Department of Health.
"But at least if we have a target, or a stake set in the ground, we can try and work towards it. Otherwise, we're simply going to be chasing shadows."
Rugby and the GAA codes are contact sports, though the former's status as professional may allow it greater scope for return.
However, if schools games can be played as early as September, the door has perhaps been left open for club and inter-county activity to recommence too.
The GAA stated in early May that "no inter-county games are expected to take place before October" and "to suspend all inter-county training until further notice", while also confirming the appointment of a dedicated Covid-19 Advisory Group chaired by Shay Bannon.
📮 Sign up to the OurGame newsletter — a daily email reminder of our latest videos, articles, quizzes and more.
Don't forget to subscribe to the OurGame YouTube page for live streams and more.