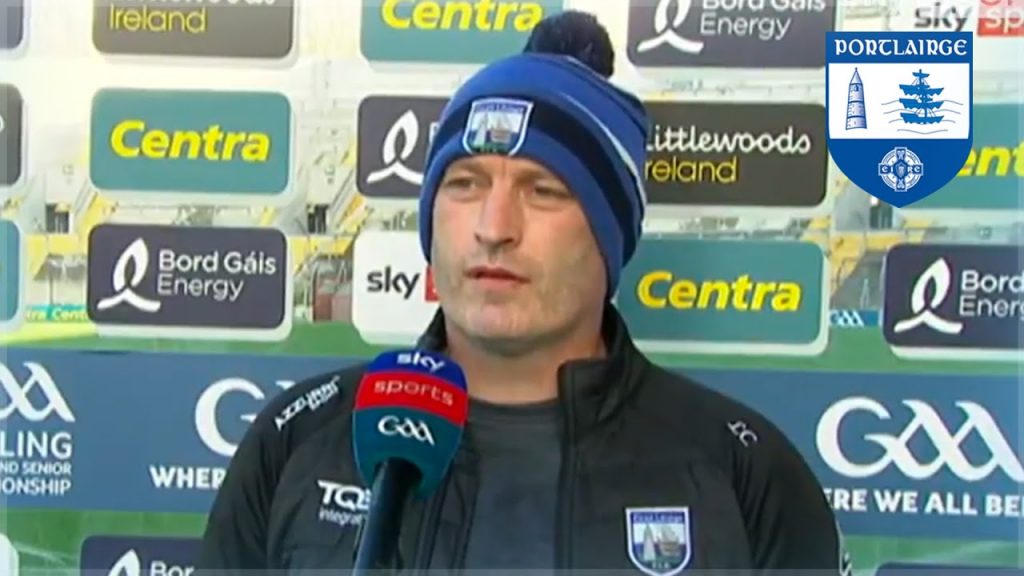 Waterford boss Liam Cahill insists that "time will be the judge" over whether he has made the right decision to turn down the Tipperary job.
BY SHANE STAPLETON
Waterford boss Liam Cahill insists that "time will be the judge" over whether he has made the right decision to turn down the Tipperary job.
The Ballingarry man has overseen two encouraging seasons in charge of the Deise, recording big championships wins over the main contenders outside of Limerick.
Liam Sheedy stepped down as manager of the Premier County at the end of the 2021 season, and many felt that Cahill was the obvious replacement.
Talks with Tipperary representatives stalled however, with the 43-year-old releasing a statement explaining that he would stay with Waterford.
The 1996 All Star, who led Tipp to minor, Under-21 and Under-20 All-Ireland titles from 2016 to 2019, hopes to some day return to his native county if he is given the opportunity.
He accepts that not everyone in Tipperary will be happy with his decision, and spoke of the "rumour mill" around his discussions with the county board.
"Look, that discussion was in private, to be honest, and that's where it'll always remain with me," Cahill explains to WLR FM.
"But you know obviously the rumour mill for a role of the magnitude of the Tipperary senior hurling manager can gather legs.
"But I can genuinely say that it wasn't anything that the Tipp county board did or didn't say, or it wasn't anything that Liam Cahill or (coach) Mikey Bevans did or didn't say.
"Ultimately, it was a draw back to the Waterford players that really nailed down our decision.
"Yes we were torn between, you could say, between two groups of players, be it the younger brigade in Tipperary — being that from from the Tipperary side.
"But for me, the rapport I've built up with the Waterford senior hurlers over the last two years is just something that Mikey and I just couldn't walk away from yet anyway, until we're fully sure."
Cahill has built up an exceptional managerial CV in his years as an underage manager with Tipperary, and franked that form in his two seasons with the Deise.
His coach Bevans, a star Toomevara hurler for a number of years, has been his right-hand man throughout.
Given the high-profile nature of this decision, and the reference to "loyalty" made in his statement, Cahill understood that some people would react strongly,
"Sure look, you know, as I stated in my statement in the aftermath of making the decision, it would please some and not others and that's exactly as it has been," Cahill says.
"For me the ultimate easy thing to do was to say yes to Tipp, 100%.
"Now, when I find myself in the position I'm in as a manager at inter-county level, my desire to manage your own county is always there.
"To be as honest as I can, I'm not the first Tipperary man to say no to the Tipperary senior hurling job.
"Like maybe people are not aware of that — I know for certain a lot more high-profile and a lot more bigger names than me in Tipperary have been asked to take on Tipperary in the past and have said no.
"But it doesn't have seemed to create the same, I suppose, disappointment in Tipperary people.
"So I don't want to say it bothers me, but people should be aware of that, you know.
"People say that the Tipp job might not come around again, and I might not be asked, and that's okay where I am at the moment in my headspace and where I'm at.
"If that's not to be, it's not to be, but it won't ever stop me from putting my hand up to get involved with Tipperary games development or underage hurling in the future.
"I don't do them grudge matches, if you want to call it that.
"I've unfortunately been at a funeral or two in the last few weeks, and I've met people who have wished me luck as well, and a lot of my local club people here have expressed their good wishes too in continuing with Waterford.
"I've met one or two who have expressed their disappointment but they've expressed it in a really respectful way, and they're entitled to that 100%.
"Look, ultimately time will be the judge of whether or not this decision has been right or not."
Cahill was initially non-committal on his future when Waterford were beaten in the All-Ireland semi-final by Limerick, and has explained his words after their season was ended.
"Yeah well I suppose in the aftermath of the semi-final, I wouldn't maybe say I was unsure, but I needed to talk to everybody that's involved in our setup and what we have going in Waterford.
"That's the key stakeholders which are the county board right down to the backroom team and management and players as well.
"So always in the aftermath of defeat, it's a kind of a nervy or a raw place as I call it to be, so it's maybe best not to commit too much at that point in time.
"But for me, my two years were up and dialogue needed to have happened before everybody would be content again to roll on, so thankfully that's what has happened and we're back in Waterford again for 2022.
In terms of what swayed his decision, Cahill was emphatic.
"I think ultimately the players," he explains. "The players ultimately was a deciding factor for me.
"Plus you know the the support I get from the county board as well.
"I know I've stated that already, and I suppose I ultimately feel with this group of players their potential hasn't hasn't fully bottomed out yet.
"I'd be hopeful that that there's a little bit more to find in these in these boys, and you know they they really give us everything and have given us everything over the last two years, and they were very hard bunch of players to walk away from."
📮 Sign up to the OurGame newsletter — a daily email reminder of our latest videos, articles, quizzes and more.