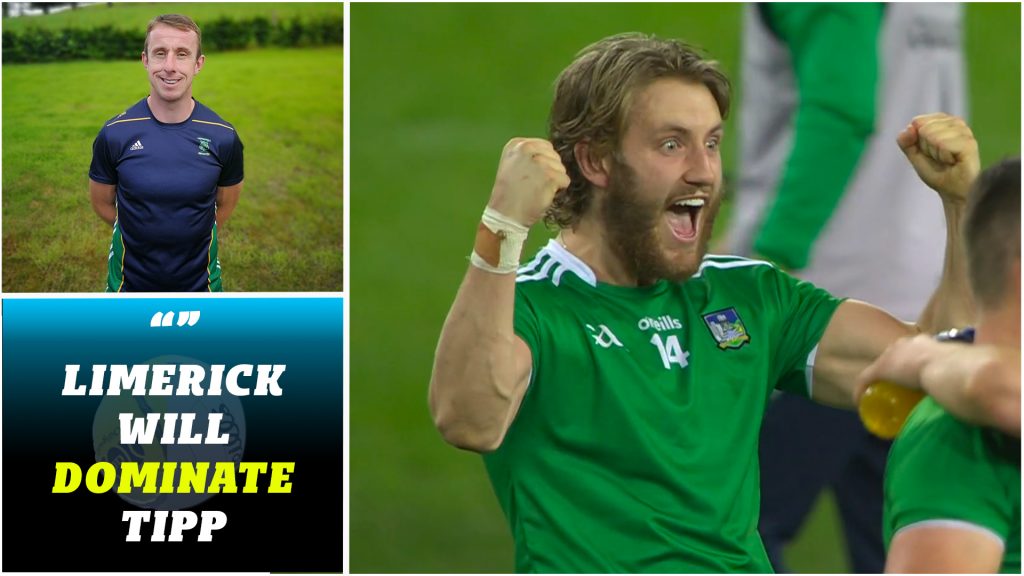 Former Limerick forward Niall Moran is confident Limerick will physically dominate Tipperary in the Munster SHC final on Sunday.
BY GERARD BROWNE
Niall Moran is confident Limerick will physically dominate Tipperary in the Munster SHC final on Sunday.
The Treaty are searching for a hat-trick of provisional honours and are 4/9 favourites against a Tipp side looking to get their hands on the Mick Mackey Cup for the first time since 2016.
Moran, speaking on The Premier View podcast, believes his native county's superior power will prove to be the difference at Pairc Ui Chaoimh.
"This Limerick team is probably the best we've had since the 1930-40s," he says. "Physically they are in excellent condition and at the peak of their powers.
"They are capable of overwhelming Tipp with their strength, but there's always an x-factor to these encounters, so John Kiely's men will still have to be at the top of their game.
"These opportunities have to be taken when they come around. The nature of hurling is the big three (Cork, Kilkenny and Tipp) are never far away, so you have to take silverware when it's on offer."
Despite winning an All Star last year, Dan Morrissey didn't start in the semi-final victory over Cork.
The 28-year-old had a big impact when introduced though, and Moran is calling for his fellow Ahane man to be in from the start on Sunday.
"We were surprised he didn't start the last day, given he's a pillar of constituency, but it was clear to everybody when Dan came on vs Cork, he solidified the backs," says the ex-Treaty forward. 
"Barry Nash looked a little bit uneasy and maybe because it was the first time he was really marking, as opposed to being normally left loose by teams.
"So I think we could see Dan start at full-back and Richie English move to the corner, but Barry is still a great player to have in reverse."
PATREON: Join the OurGame Supporters Club for €5 per month — bonus content includes audio podcasts of the Hurling Show and the Football Show, and archive interviews: https://www.patreon.com/OurGame
📮 Sign up to the OurGame newsletter — a daily email reminder of our latest videos, articles, quizzes and more.
Don't forget to subscribe to the OurGame YouTube page for live streams and more.