Shane Stapleton was at Croke Park to see the All-Ireland SFC quarter-final clash of Ulster rivals Armagh v Monaghan.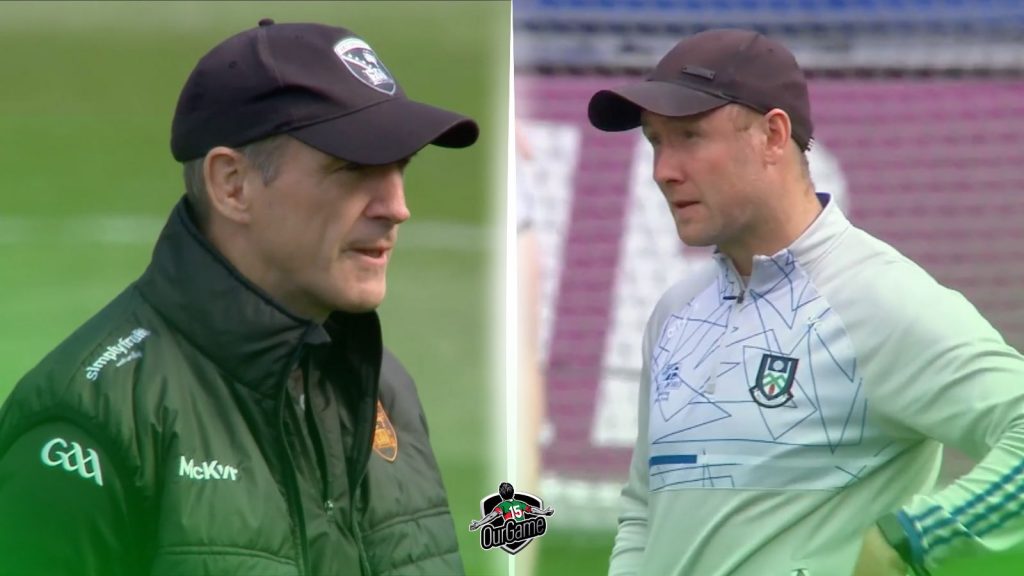 Monaghan 0-14 Armagh 0-14 AET (Monaghan win 9-8 on penalties) All-Ireland SFC quarter-final
BY SHANE STAPLETON
Father Time remains undefeated but Conor McManus is giving him a run for his money.
Cometh the hour, cometh the man. Not only did the Clontibret man score two penalties in the shootout as Monaghan got over the line, he also won and scored a 97th-minute free to force spot kicks.
A game that was level 14 times with neither side taking a two-point lead at any stage, and one where 17 of 20 penalties were slotted away — with Callum Cumiskey cruelly missing twice for Armagh.
Kieran McGeeney — or perhaps his players — had tweaked the order of the takers after the first five were taken, with Cumiskey moving from third to fifth in the hope that they would have their business done by then.
Fate conspired against the young Crossmaglen man, though nobody could criticise the defender's attempts. Gary Mohan, who hit three from play, had missed a first attempt to win the shootout on kick ten, but ultimately got the job done on number 20.
Three times across two seasons Armagh have come up short in penalty shootouts. At this stage against Galway last year, in the 2023 Ulster final defeat to Derry, and at Croke Park once more.
Vinny Corey confirmed afterwards that Monaghan didn't practice penalties as "it might have done more harm than good", and what a result for the Clontibret man to make an All-Ireland semi-final in his debut season as boss.
The Farney County had almost thrown the game away when holding possession in injury time of extra time, not taking a shot to win it before eventually coughing it up cheaply.
Rian O'Neill glided over a ball from 40 yards for what seemed to be the winner, but then Karl O'Connell drove forward to win a free as McGeeney begged for the full-time whistle.
Referee Conor Lane informed Monaghan that they had one more play, and like the Chicago Bulls looking to get Michael Jordan on the ball for a buzzer-beating winner, the ball had to be worked to McManus.
He turned Rory Grugan, cut inside the number 11, and the free was called inside the 'D'. Given what was at stake, the coolness with which McManus popped over a score-or-bust free was something to behold.
In truth, it was a poor game for the vast majority of this clash. When faced with a choice between the agony of a team losing on penalties or the agony of having to watch a replay of this dross, we'll take the former.
The game is memorable because it had an outcome, because of the pain and the glory. Some people win, some lose; that's life.
It was a first half to test one's nerves as both sides played a patient game.
Aidan Forker pulled the trigger with the first attack of the game to send Armagh a point up but then followed four missed chances shared evenly.
Monaghan took the lead with two brilliant points in quick succession as Conor McCarthy and Jack McCarron each split the posts from the left flank on their left pegs.
Rian O'Neill hit the post with a free but had another chance when the Farneys fouled off the rebound and the number 14 levelled.
Mohan reacted quickest when McCarron connected with the upright at the other end, fisting the ball over from inside the '14.
O'Neill and Andrew Murnin put Armagh 0-4 to 0-3 ahead before Mohan equalised with a brilliant left-footed strike on the spin from distance.
O'Neill slotted over a beautiful free from the ground about 40 yards out on the Hogan Stand sideline, though McCarthy cancelled that out with another accurate kick from the left flank.
The Orchard County were strong on the kickouts and it was down this route that they almost got the first goal.
Forker claimed a restart and fed Stefan Campbell, who soloed and soloed into the penalty area before his low shot was blocked by a retreating Mohan.
That was the only look at goal during that half, and then Murnin knocked over a mark on 29 minutes to put Armagh in front once more.
It was a 0-6 to 0-5 lead that they took into the break, as Monaghan missed their final four attempts of the half through Stephen O'Hanlon (wide), McCarthy (wide), Mohan (short) and Michael Bannigan (short) — the latter with his third poor miss of the half.
The second half remained cagey but the introduction of McManus energised Monaghan upfront, and McCarthy continued to make an impact with his third from play.
Grugan fisted one over the bar when a goal was there on 53 minutes, and perhaps that is a moment that McGeeney — who has suffered so much quarter-final agony at this stage — will look back on.
So often, people don't go back and ask if fisting the ball over truly is "the sensible option", as it is so often called.
Conor Turbitt for Armagh, along with Bannigan and Ryan Wylie for Monaghan, also had half chances at goal but couldn't convert, and later on there was black-card drama as Sean Jones was harshly shown the line for a trip that did not seem intentional.
A huge hit by Mohan on Turbitt upset McGeeney as he felt his side deserved a late free in a scoring position but Lane was correct to adjudge it a fair connection.
At the end of the first period of extra time, Ciaran Mackin should have been given a black for a body collide but got away with it. In a game of such grit, it would be unreasonable to expect the referee to spot every decision.
With Hawk-Eye once again unable to provide data at a key moment, it made life no easier for officials.
In truth, this was a game that was won and lost on the edge of a knife. Both sides had it, both lost it, and eventually Monaghan somehow stayed standing.
Into the final four, a place McManus was born for.