Shane Stapleton reflects on the clash of Galway v Armagh in the third group game of the All-Ireland senior football championship.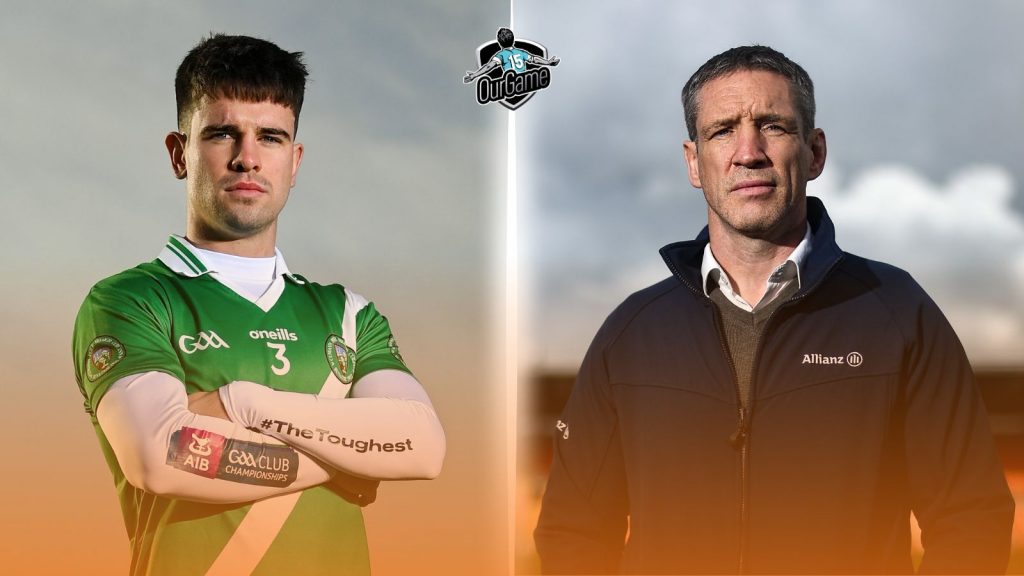 Galway 1-12 Armagh 0-16 All-Ireland SFC group stage round three
Shane Walsh missed a free six minutes after injury time was supposed to have elapsed as Armagh secured their first-ever championship win over Galway.
There were wild celebrations from the orange hordes in Carrick-on-Shannon as Rory Grugan's late free to ensured his team will bypass the preliminary round and go straight into an All-Ireland quarter-final.
For Galway, who were without Damien Comer and had just 24 players in their match-day panel as medical paperwork for two replacements had not be filed in time, they now have an extra hurdle to jump if they are to win the Sam Maguire Cup.
The sides were level 11 times throughout a turbulent clash, albeit there was no repeat of the violence of last year's Croke Park clash.
Kieran McGenney fumed as referee Joe McQuillan awarded that late free to Cian Hernon two minutes after the appointed three minutes of injury time had elapsed, with an injury to Stefan Campbell delaying the game for several minutes more.
It perhaps gave Walsh, who had earlier missed a penalty, too much time to dwell on the importance of the kick, and he skewed it badly.
Grugan had a simpler attempt to put his side ahead for the last time, and the genesis of the free was a late unforced turnover from Galway — with Andrew Murnin manufacturing a free as a glut of maroon shirts chased after him.
A crazy ending to a game that had taken some time to heat up.
Sean Kelly has marked himself out as one of the best players in the game in recent seasons.
So often, that recognition resolves around his ability to tie down key forwards, but of course he also has a penchant for driving forward.
Not only did he win a penalty — which Walsh failed to convert — but his second driving run into the Armagh penalty area resulted in a lovely finish to the net.
The sight of the defender limping off late on in the game could yet prove to be hugely expensive for Galway.
The Orchard were without the suspended Rian O'Neill and, early on, relied on kicking from distance in his absence.
Grugan and Aidan Forker scored from long range, while Forker blazed in a lovely diagonal from which Murnin could spin and score.
A man of Walsh's talents will be very disappointed to not beat a converted outfielder with a penalty, and Armagh punished them right away with a point on the counter.
Later in the half, Ethan Rafferty caught a high ball in from Peter Cooke and set up a counterattack.
The Orchard goalkeeper overlapped all the way upfield and ended up inside the Galway '14, though the ball never came back to him.
How long before he or another goalkeeper scores a goal from open play? Roaming netmiders make for high-stakes stuff, and it is fun to watch.
Early in the second half, Campbell needlessy turned the ball over in attack with his goalkeeper upfield.
Galway had the ball inside the Armagh half within seconds and, after Walsh had passed up a chance to aim for goal from distance, Ian Burke's attempt at a one-two was cut out by Aaron McKay.
As with the penalty in the first half, the Orchard were on the scoreboard just after to make it another four-point swing.
The game to-ed and fro-ed and then Armagh, though they did not protest, might have been unlucky not to get a penalty of their own.
As Jarly Og Burn's handpass into the danger area broke, Galway defender Hernon slid in to make a block. He certainly seemed intent on making a foot-block based on his body shape, but the ball instead hit his hands.
A couple of long range shots through Cooke and Walsh went awry, but then a left-footed '45 from the latter brilliantly split the posts to put the Tribe ahead — 1-10 to 0-12 — on 56 minutes.
Murnin tapped over a high ball in on top of Connor Gleeson by Grugan to equalise after the hour, before a soft free allowed the lattermost to put the orange shirts in front/
Kelly levelled as Matthew Tierney then hit his second of the half, before Forker's second restored parity once more.
Paul Conroy claimed one of those nonsense attacking marks under no pressure about 35 yards from goal but could not convert, before Grugan fired over the winner in injury time.
Straight to All-Ireland quarter-finals
Kerry, Armagh, Dublin, Derry
Home preliminary quarter-final
Cork, Galway, Kildare, Donegal
Away preliminary quarter-final
Mayo, Tyrone, Roscommon, Monaghan