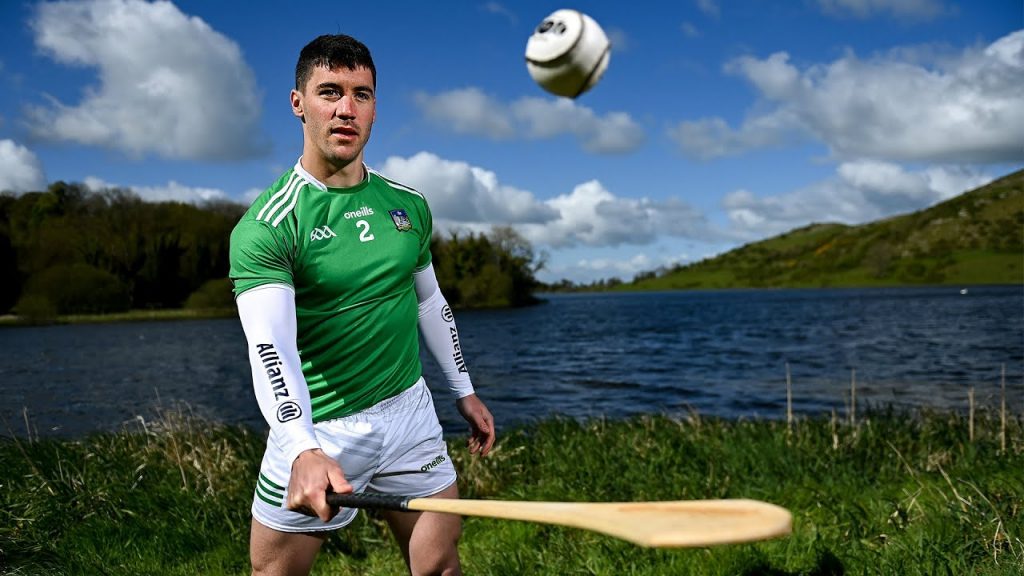 Limerick star Sean Finn accepts that Limerick were fortunate to not receive a red card against Tipperary, and knows it is something they must address.
BY SHANE STAPLETON
Sean Finn insists that on-field breaches of discipline are not acceptable, and that Limerick have been lucky.
The Treaty have come under the microscope at times for the manner of their tacking — most recently when Aaron Gillane swiped out at Cathal Barrett.
The referee chose to issue just a yellow card, but a red card seemed more proportionate.
Seamus Flanagan's high tackle on Paudie Maher several minutes later may also have been worthy of a dismissal, while Gearoid Hegarty was fortunate to not see the line for his head-high connection with Cork's Ger Millerick.
There is now a narrative out there about Limerick's tackling, one that has come under serious scrutiny since John Kiely questioned Galway's simulation — before retracting his comments — during the league.
Limerick are safely through to the All-Ireland semi-final after overcoming a ten-point half-time deficit to beat Tipperary by five points at Pairc Ui Chaoimh.
All Star-winning corner-back Finn accepts that the talk is of concern to his side.
"Now the attention and focus would be on us for those sorts of incidents," says the Bruff man.
"We certainly won't be getting away with them in future so we have acknowledged that we are very lucky to get away with it, but it's very important that no player puts himself in a position where a referee has to make a decision whether they stay on the field or not. It's just not acceptable.
"Look it, it's dealt with, it can happen to any player, it can happen to a player like me, any other player.
"You might just lose your head for that split-second and you could be punished. It's important to recognise it can't be done and it won't happen in the future."
This weekend sees Tipp v Waterford and Dublin v Cork, as Limerick continue what will be a three-week break since their provincial final win.
The Bruff man is not concerned about going stale in the meantime, and agrees that the Premier victory was a high watermark for this team.
"I know historically it was four weeks but I think three weeks is a nice break.
"It allows you to recover from the first game and then you get a two-week block of training running into the semi-final.
"It can work both ways, if you get momentum there, three or four games in a row, after coming out of the qualifiers and into a semi-final it can work in your favour if you don't pick up injuries.
"From our perspective, three weeks is ideal.
"I suppose it had to be a performance that was our greatest in the last couple of years," he adds of the Tipp turnaround.
"We hit three points in a row at the start of the second half and brought it down to six points, and six points nowadays is very little in hurling.
"From them on it just began to click. The goals of course helped but when we're flowing and performing the way we expect of ourselves, we're a difficult team to play against.
"We made a few positional changes, set up that bit differently, and when it did click it was very difficult to stop and the momentum carried through the whole 35 minutes.
"We kind of copped what Tipp were doing in the first 20 minutes, but at that stage we were punished with two goals for not dealing with their puckout.
"We made a few changes for the second half and it stood to us."
📮 Sign up to the OurGame newsletter — a daily email reminder of our latest videos, articles, quizzes and more.
Don't forget to subscribe to the OurGame YouTube page for live streams and more.