Shane Stapleton writes about the class of Na Piarsaigh and Limerick hurler Shane Dowling, who has announced his retirement from inter-county action at the age of 27.
BY SHANE STAPLETON
Shane Dowling played in the tensest occasions as though it was a puckaround in the park.
Take, for example, his goal late on in the 2019 All-Ireland semi-final against Kilkenny when five points down with seven minutes to go: an overhead batted finish from 14 yards.
This is not the type of ingenuity usually encouraged in a game of percentages, yet Dowling's imagination and Rolex wrists merited extra leeway from any manager.
You just don't see that type of goal anywhere other than down at the local field when lads or lassies are enjoying a few tricks and flicks in their trackies.
Sadly, Dowling leaves the game at the tender age of just 27, as the toll of a persistent knee injury became too much.
"To be speaking about retirement from the game I adore, at the age of 27, is not what I ever intended or imagined, and I still hardly believe this is happening, but unfortunately I have been left with no other option," Dowling said in a statement.
"After three surgeries on my knee in as many years, and with the possibility of another, my knee can no longer support the demands of inter-county hurling."
I can't believe I have to do this, but I have some memories! 💚💚 pic.twitter.com/cXfqUNY2ru

— Shane Dowling (@dowlerznap) July 2, 2020
The Na Piarsaigh man scored 21-292 in 59 competitive outings for his county, becoming the county's leading all-time marksman.
With the club, he delivered on the biggest stage as the Caherdavin brigade lifted the All-Ireland title in 2016 after beating Cushendall.
It means he was part of the first Treaty side to ever win a senior club All-Ireland, and two years later he would help bridge a 45-year gap for the county team. Perhaps neither would have happened without him.
We can only hope he can continue to line out for Na Piarsaigh, as much for his own sake as for those who enjoy watching his club prosper.
Who could forget his exceptional goal against Slaughtneil in 2018: blocking down the goalkeeper, scooping the ball over a defender, and doubling it to the net from 18 yards. Playground magic.
Shane Dowling announces his return from injury with a cracking goal! pic.twitter.com/8Ji7aSJHDQ

— The GAA (@officialgaa) February 10, 2018
In the subsequent final against our Cuala team, Dowling had a chance to put his side four points clear late on but missed a free that he would normally slot with ease. Moments later, Sean Moran's 21-yard free snatched extra time for us.
I remember shaking Dowling's hand around midfield at the end of extra time, knowing there would be a replay to come, and feeling that missed free was a heavy burden for any player to carry.
Six days later, when the need was great, he showed his class by snapping a high ball around the '21, turning and heading for the black spot. Na Piarsaigh were desperate for a goal, and who better to make it happen.
Eventually I had to go to him, and as his window to shoot closed, I hoped to cut out the inevitable handpass over my head. No chance, as he softly padded it beyond my reach and put David Breen through to score. Sweet and lethal, all at once.
Dowling's deft touch and coolness under pressure have been the hallmarks of his game since joining the Limerick panel in late 2012.
When Declan Hannon struggled on the frees in the 2013 All-Ireland semi-final against Clare, up stepped the young substitute to smack them over with ease.
In 2014, against a Tipp team that would latterly take Kilkenny to an All-Ireland final replay, Dowling scored a wonderfully patient second goal to help win their Munster clash.
Then came the one-handed point against Kilkenny in the driving rain, surrounded by defenders and peddling backwards.
It was in 2015, after a narrow win over the Banner, that we were reminded of the type of character he is.
A gentle quizzing in the vein of "well, what was that like?" was met with a forceful answer.
"Well the first thing I have to sum up, because if I don't sum it up the Sunday Game will, the free above now – it should have been a draw game," he stated.
"The stats went like that. That's the way your luck goes, Limerick (minors in 2013) got done in Croke Park with Hawk Eye so maybe we deserved a bit of luck."
The team had spent a number of years in the second tier of the league, but the Clare win showed a bit of bite.
"Absolutely. Look I'm sick to the head of people going on about Limerick in the league and the sooner they realise it the better.
"Because they can shout year in and year out about 'Limerick this and that' and they can tweet all the like and abuse all the players they like.
"I said it last year and I said it the year before, but it's not working and the sooner they row in behind us the better for them."
Over time, Dowling got his wish, and what you see after matches at the Gaelic Grounds now are rows of kids queuing up for autographs of their heroes in green.
The talented forward played a huge part in that, as he did in bringing his club to heights not seen before.
"As I close this chapter of my life, which is heart-breaking for me, I am going to try and look at the positives, and fortunately for me, there are a lot of them.
"I have fulfilled my dreams, which was above and beyond what I ever thought was possible.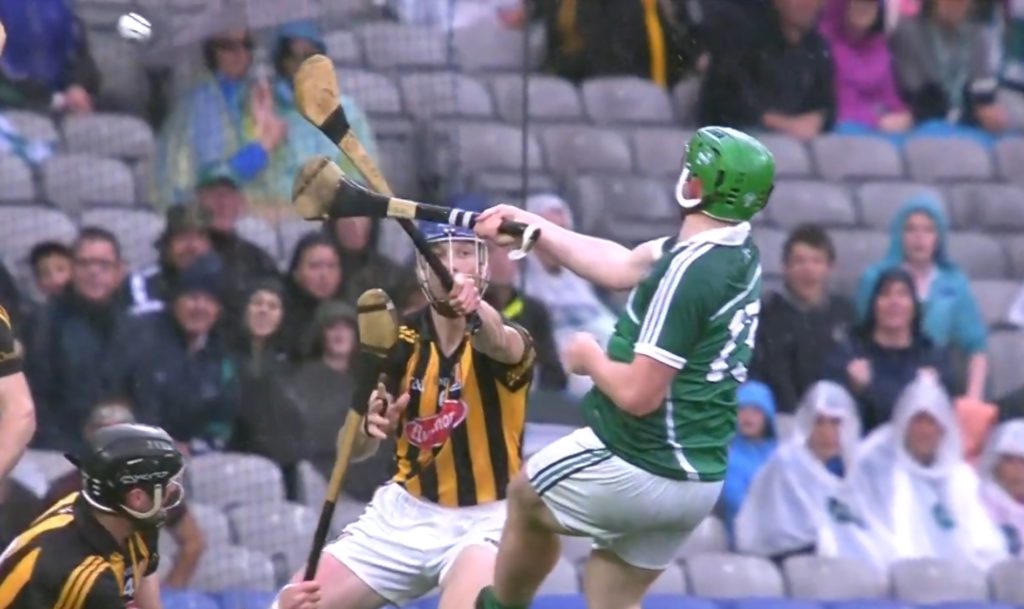 "I have no doubt that my obsession with the game of hurling will continue in different capacities in the months and years to come.
"If someone told me that July of 2019 would be the last time I would wear the green and white of Limerick, I would have said they were mad.
"But there you go, that's life, that's sport, so nail it, every chance you get."
As the goalkeepers of Ireland will tell you, that is something that Shane Dowling has always done.
All-Ireland winner, All-Ireland goal-scorer, and a huge part of hurling history in his club and county.
📮 Sign up to the OurGame newsletter — a daily email reminder of our latest videos, articles, quizzes and more.
Don't forget to subscribe to the OurGame YouTube page for live streams and more.