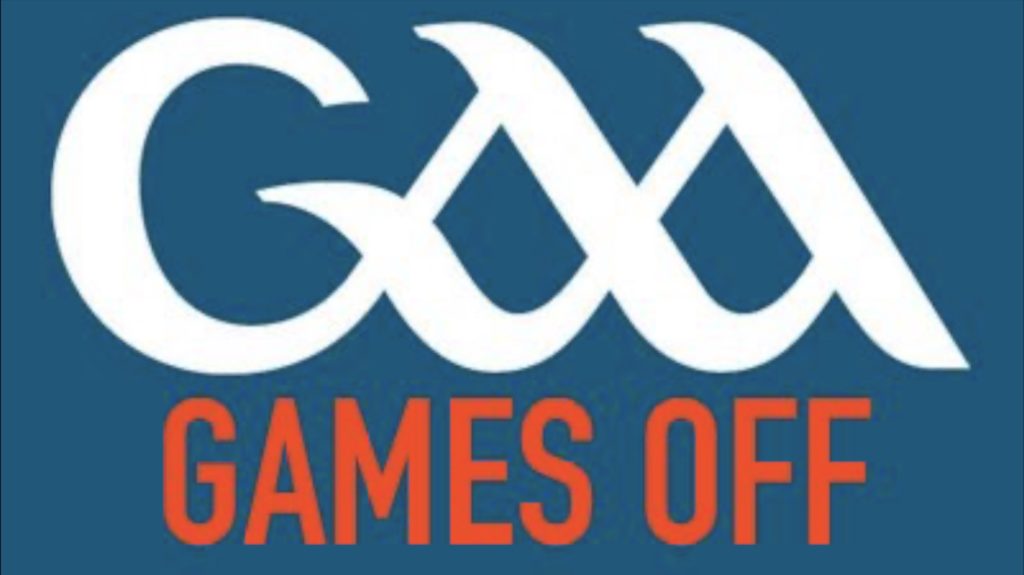 Shane Stapleton writes that the GAA could have found another way to deal with social distancing and post-match celebrations, and that shutting down club games was excessive.
On September 20, Cuala beat Ballyboden in the Dublin SHC final at Parnell Park.
Seven days later, on September 27, Ballymun Kickhams regained the football title when seeing off 'Boden.
Both games, along with a number of other finals in the county at different grades, were played despite Dublin being at level three of the tiered lockdown system.
The rest of the country has this week been moved to that very state, and despite a precedent of games continuing at level three, the GAA has decided to suspend all club matches.
Michael Duignan, the Offaly chairman, made contact with the association and its president John Horan on Tuesday morning with a detailed plan of how they can safely finish their championships this coming weekend, but their request for an exemption was denied.
In one sense, the GAA are attempting to show leadership, and certainly there have been a number of issues that required addressing: namely social-distancing at games and post-match celebrations.
As exclusively revealed on OurGame.ie, the decision to suspend club games will be revisited after the next two weekends have passed.
What went on with Dungarvan was a huge blot on the copybook of that club, and it has left a sour taste in the mouths of people both inside and outside of the GAA.
They are not the only club to have had issues, no more than Blackrock are not the only parish to have celebrated in an excessive manner.
Anecdotally, most GAA people have also seen examples of people blurring the lines in terms of what has been asked by the government in recent times, while others have completely flouted the rules. As have people with no involvement in any sport.
Whatever your opinion of the measures being outlined by those in power, and the at times slapstick nature of their flip-flopping and lack of clarity, those are the orders.
All told, is it better that Castlehaven can't play Nemo Rangers in the Cork final on Sunday, or St Rynagh's can't battle it out with Kilcormac-Killoughey, that Kilcar v Naomh Conaill won't happen in Donegal, or that Borris-in-Ossory Kilcotton can't lock horns with Clough/Ballacolla in Laois?
"We wrote to Croke Park yesterday (Tuesday) morning officially looking for an exemption and we outlined our protocols, and our six clubs gave undertakings in writing that they would follow all guidelines — no team photos, no team huddles, no after-match functions," Duignan explains to OurGame in an exclusive interview.
"We got all that together and sent it up but unfortunately we got our response yesterday that it wouldn't be taking place."
Cancelling all club games felt like the nuclear option. Surely the GAA, who had been concerned about behaviours across the country and consequently made contact with county boards, could instead have sounded a public warning shot.
Something akin to 'if social distancing is not adhered to, and if post-match gatherings continue, then we will have no choice but to halt activity across the board'.
Within county boards, clubs and parishes, people would surely have sat a little straighter.
Add in a veiled threat of funding being denied in the coming years, of charging clubs with bringing the game into disrepute, or expulsion from competitions for offending parties, and coughs may have been softened further.
Of course, personal responsibility comes into it too. As Michael Healy Rae told Micheal Martin — whose son Micheal Aodh is denied the chance to line out for Nemo this weekend — on Tuesday, "cop on a small bit".
Had the GAA simply made a public statement about how they were on the brink of closing down club games, it would have focused minds.
Offaly GAA and their clubs would then be under the microscope this weekend, and there's little doubting St Rynagh's or Kilcormac-Killoughey, not to mention any competing teams in other counties, would not want the same level of negative exposure that Dungarvan and Blackrock have received.
People are proud of their clubs, and they don't want a stigma attached to it.
The GAA'S annual report in 2014 stated that there were 334,339 playing members across all age groups in the association, and the vast majority have trained and played games for a number of months since sports resumed.
Have we seen enough evidence of outbreaks in GAA settings to suggest that club games should be shut down? Certainly, the government doesn't believe so as level three allows for it.
Factor in a couple of things when making your mind up: one, contact sport returned on July 20 and cases remained low and, two, you are 19 times less likely to transmit Covid in outdoor settings.
Yes, something had to change, but the GAA storming home and taking the ball with them was not the answer. They were right to make a stand, but they overstepped the mark.
That they will revisit the decision after just two weekends of inactivity for clubs says as much.