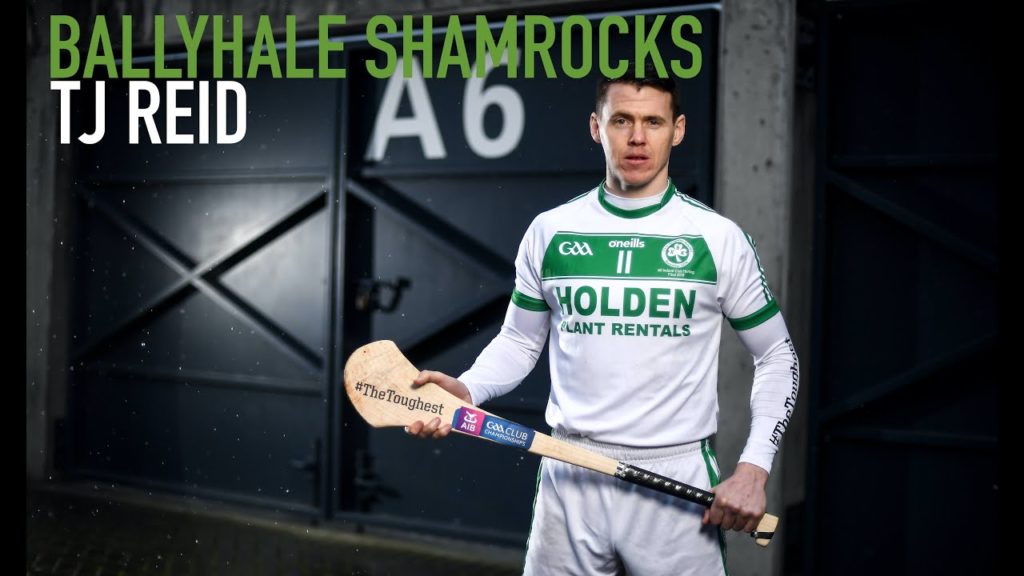 TJ Reid has lit up the hurling world since making his Kilkenny debut in 2008 but Ballyhale Shamrocks team-mate Eoin Cody is well aware that the 2015 Hurler of the Year cannot go on forever.
Reid, who turns 35 tomorrow, missed last Sunday's Leinster club SHC quarter-final victory over Westmeath champions Castletown Geoghegan with a muscle strain as Cody deputised on placed balls in his absence.
Cody impressed with a personal tally of 2-9 (0-7f) and the two-time Young Hurler of the Year feels that it is important for him and his club-mates to realise that the Reid won't always be there to dig them out.
"That's something that we're kind of coming to the realisation that TJ won't be around forever and there's games there that he might miss due to injury and stuff, we know ourselves we're hurling long enough and when TJ's not there we all have to step up," Cody said.
The 22-year-old certainly won't be allowed to lose the run of himself after another fine display, though, with forward colleague Colin Fennelly, who hit 2-3 from play, always keeping him on his toes.
"I'd say if you ask Colin Fennelly how I went he wouldn't be too happy, I got the goals when the game was over. If I got them in the first half maybe. Colin Fennelly wouldn't like me saying I was good when I only got goals in the last five minutes of the game," he said.
It says plenty about the insatiable thirst for success in Ballyhale Shamrocks this year that their county contingent cut the Kilkenny team holiday in half to concentrate their attention on club duties.
Castletown Geoghegan might not have been the most high-profile opposition, but there was no sense of Pat Hoban's men taking the eye off the ball as Cody and Co swapped sunny Thailand for the training pitch.
They arrived back in Ireland last Monday to ensure that preparations were where they needed to be and while they left good times behind them in Southeast Asia, Cody had no complaints whatsoever and they look like men on a mission this season.
"Jesus, I wasn't fresh anyway," Cody quipped. "It was a good week and great craic, a few lads extended the trip to Ko Samui and it looked like great craic but we came back.
"We trained away for the few nights and we watched their Instagram stories and I'm happier out here hurling in Nowlan Park than I would be in Thailand to be honest.
"It's like the hunger has kind of grown back. I'd say towards the end of last year we'd nearly all agree that it kind of wasn't there and we didn't have it in us. That kind of showed against Ballygunner.
"They came back and got that goal, but I think that's renewed every bit of hunger. You see TJ, Colin, Joey (Holden), I've never seen a bunch of hungrier lads out there, they're the oldest and they're probably the hungriest."
Next up is a semi-final date against Kildare kingpins Naas, managed by Kilkenny's Tom Mullally, in Croke Park on Sunday week and Cody can't wait to right some wrongs from their last time in GAA HQ – when a last-gasp Ballygunner goal denied them a famous All-Ireland three-in-a-row in February.
"It's great to get back to Croke Park and I'm buzzing for it. There's going to be a lot of young lads going out there for the first time and I'm sure they'll be buzzing and I can't wait for it now myself," Cody said.
📮 Sign up to the OurGame newsletter — a daily email reminder of our latest videos, articles, quizzes and more.