Dublin star Lee Gannon believes his team are only halfway on their journey to the standards they know they're capable of reaching.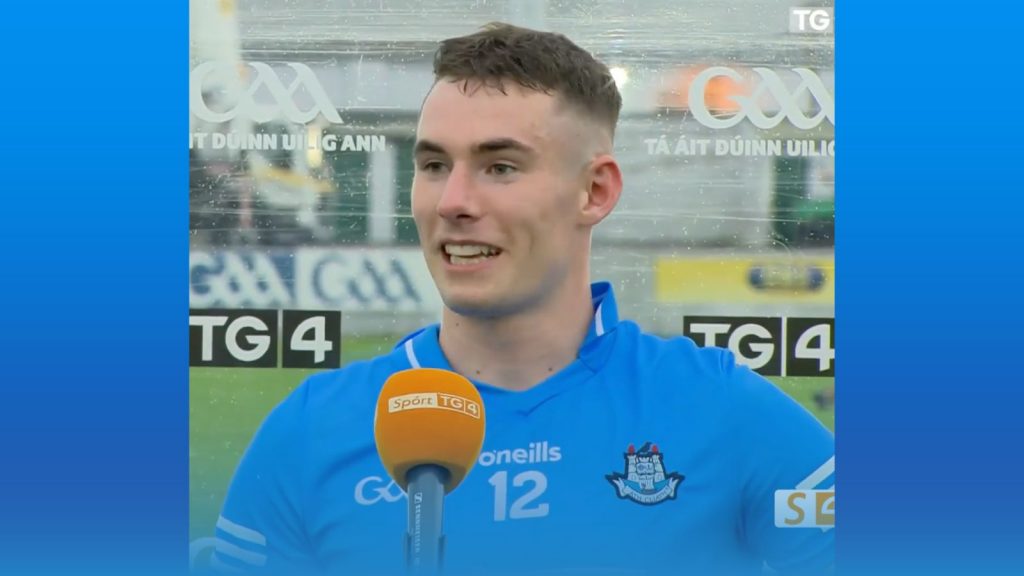 The Boys in Blue recorded a 3-23 to 0-8 point victory over Division 4 winners Sligo this afternoon in Breffni Park, with Gannon winning the Man of the Match award.
"We know our game wasn't up to the standards we expect of ourselves in the first half, so the aim was to come out fighting in the second half," said the Whitehall Colmcilles half-back.
"But, at the end of the day, a win's a win.
"It was a slow start, but Dessie (Farrell) knows our standards, and we know what our standards are too.
"So, it's just about improving constantly and being more efficient both on and off the ball.
"I think at the minute, we're probably halfway to where we believe we can be, but we know that's not good enough.
"This victory is a huge confidence boost for us. It demonstrates our capabilities as a team and reaffirms our aspirations to succeed and go far in this competition."
On top of his Man of the Match win, Gannon was superb going forward, scoring three points from play across the 70 minutes.
"I think that's my first time scoring in four games so I'm happy with that, and for the lads and Dessie to be trusting me on the ball is a huge lift too.
"I love playing with Dublin at the minute, I tried the dual thing for a while but overall I just love wearing the jersey and playing with my mates. It's great craic."
Dublin now march onto the All-Ireland quarter-final after topping their group, a challenge which Gannon and his teammates are looking forward to.
"I think we only played one Division 1 team so far this season, so to be meeting greater challenges in the quarter-finals is great for our progression.
"We know we need to improve and we'll see what comes of it.
"For us though at the minute, it's about improving and maintaining our own standards."
📮 Sign up to the OurGame newsletter — a daily email reminder of our latest videos, articles, quizzes and more.