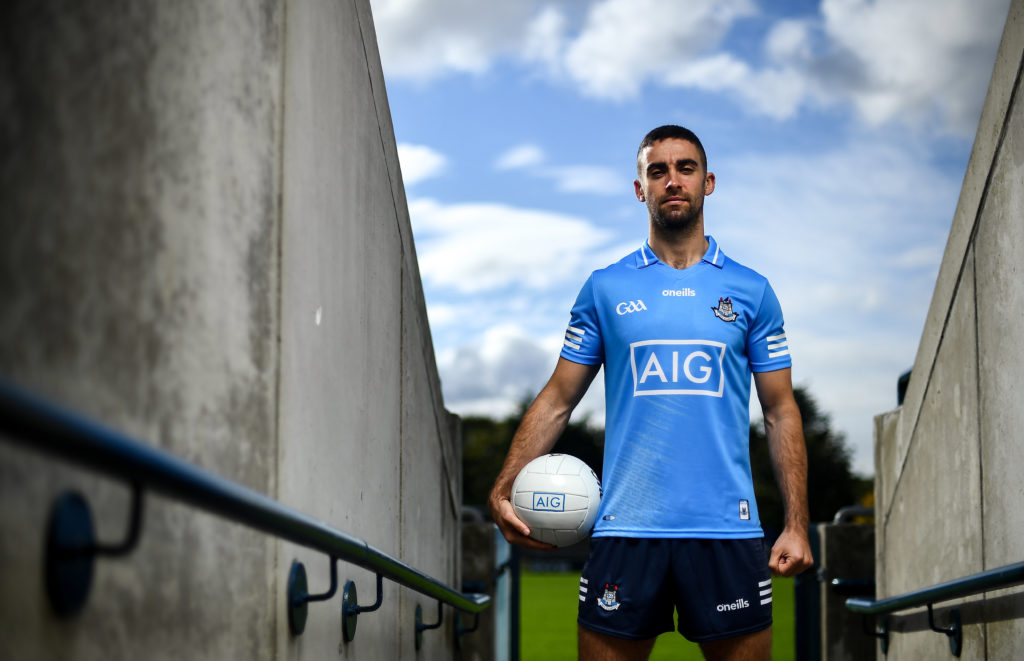 Test your knowledge by taking on our All-Ireland football championship 2020 quiz, then share with friends to see if they can beat your score.
Dublin marched to a six-in-a-row but that wasn't the entire story of the 2020 All-Ireland senior football championship.
We've pored over the season and come up with a tricky quiz to test your knowledge of all things in the big-ball arena.
Enjoy our All-Ireland SFC 2020 quiz and please share with your friends to see who scores best.
When you've that mastered, why not also take the 2020 All-Ireland SHC quiz.
Darragh Canavan scored his first championship goal against Donegal this season, coming how many years after his father Peter's last green flag in Tyrone colours?
How many All-Ireland finals have Mayo lost since last lifting the Sam Maguire in 1951?
1989, 1996, 1997, 2004, 2006, 2012, 2013, 2016, 2017, 2020
Which team had the biggest winning margin in a 2020 championship game?
Meath 7-14 Wicklow 0-7 (28 points)
Who scored Cavan's goal in their Ulster SFC final win over Donegal?
Ross Munnelly was the longest-serving county player during the 2020 season — how many seasons has he now played championship for Laois?
Select the player who didn't score a hat-trick or better in a single game during this season's championship
David Coldrick took charge of the All-Ireland final — how many times has the Meath man now refereed on the biggest day in the sport?
Dublin have remained unbeaten in 42 championship games since losing to Donegal in the 2014 All-Ireland semi-final, but how many have they drawn?
Which returning AFL player scored the most for their county in the 2020 championship?
Mark Keane 1-0; Colin O'Riordan, Ray Connellan 0-2 each; Conor McKenna 0-1 free
Dublin conceded four goals in year one of the six-in-a-row, but how many green flags did they concede in championship 2020?
Who scored a free-kick from the sideline to force extra time for Tipp against Limerick in a Munster semi-final?
How many of Dublin's eight championship goals in 2020 were scored with the foot?
In his tenth year playing for Mayo, Cillian O'Connor has been championship top-scorer in how many seasons (including 2020)?
2013, 2014, 2015, 2017, 2020
Tipperary won the Munster SFC title for the first time in how many years?
How many senior All-Ireland winning managers were over teams heading into the 2020 championship?
Jack O'Connor, Mickey Harte
After Kerry lost their sole 2020 championship clash to Cork, it meant this was their first season without a championship win since when?
Which player scored his county's entire tally during the 2020 championship?
Mulroy hit Louth's entire tally of 1-7 v Longford
Who finished the 2020 championship season as Kerry's top-scorer from open play after their only game against Cork?
Killian Spillane 0-4; David Clifford 0-4 (1f); Sean O'Shea 0-2 (1f); Ronan Buckley, Dara Moynihan, Tony Brosnan 0-1 each
Which county did not participate in the 2020 championship due to Covid cases in the week leading up to their opening game?
Tipperary wore green and white jerseys for the Munster SFC final against Cork to commemorate the Bloody Sunday centenary — they are the colours of which club that Michael Hogan played for?
All-Ireland SFC quiz 2020
You couldn't keep it kicked out to us
You still need more funding from the association
You've a sweet strike on you
Polish this player's All Star