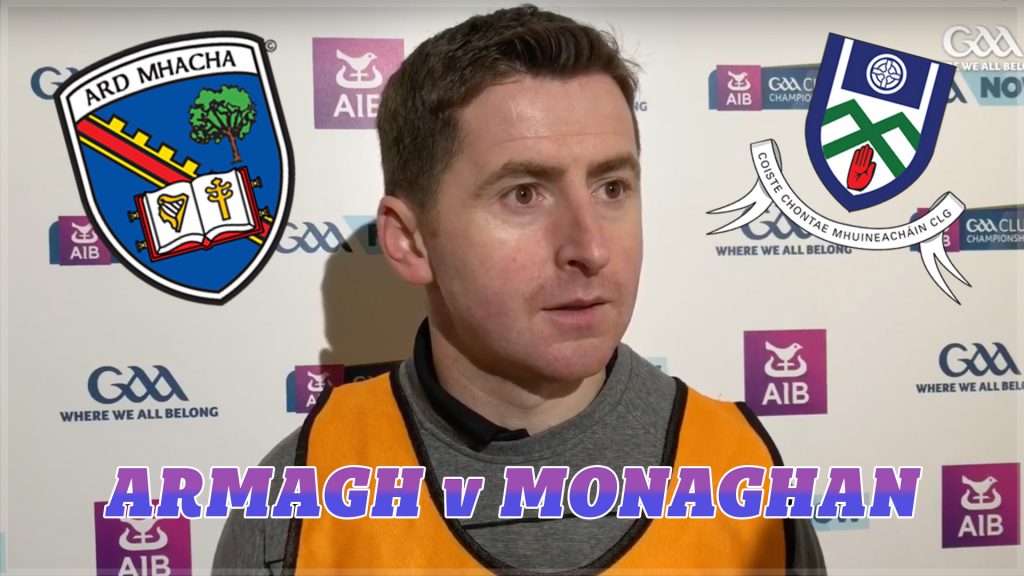 BY GERARD BROWNE
The kickout battle will have a big say in the outcome of Armagh v Monaghan — according to former Derry star Conleith Gilligan.
The Ballinderry Shamrocks man joined Shane Stapleton and Declan Bogue on The Football Show this week, and he is very much looking forward to the first of this year's Ulster semi-finals at Pairc Esler.
"This could end up being the game of the championship, because both sides are just that close," says Gilligan.
"The match-up between Rory Beggan and Blaine Hughes is where I think the game could be hinged at, because the kickout battle is a fascinating part of the game.
"In the league, Armagh had poor last quarters and it was their kickouts that let them down, but when Roscommon put the big squeeze on towards the end, they were brilliant and it has made me think they have learnt from previous mistakes.
"Armagh generally pushes hard on the opposition, but is there a chance they won't do this on Saturday, given how good Beggan is with going long.
"I fully expect Monaghan to put the pressure on, but I can see Kieran McGeaney introducing his side to sit back."
The Ballinderry man fully anticipates free-taking to be another decisive factor in this contest. With doubts surrounding Conor McManus' fitness, Gilligan still expects Monaghan to be fine in this area.
"Rory Grugan and Oisin O'Neill both had high percentages of scores from dead balls in the league, so Armagh relies quite heavily on this aspect of the game", claimed the former All-Ireland club winner.
"Normally if a team's main free taker is a doubt, you'd worry, but when playing Monaghan it's a bit different though.
"Most sides normally avoid fouling inside the '45 but with Beggan who can't afford to give up anything inside the '65, because more often than not it's still going over the bar.
"So add in free-taking and all the ingredients are there for a really good game."
To watch The Football Show in full, click the link here.
PATREON: Join the OurGame Supporters Club for €5 per month — bonus content includes audio podcasts of the Hurling Show and the Football Show, and archive interviews: https://www.patreon.com/OurGame