Shane Stapleton and Michael Verney pit Clare's 2013 All-Ireland champions against the two-in-a-row Kilkenny brigade of 2007, in the first semi-final of our Best All-Ireland winners series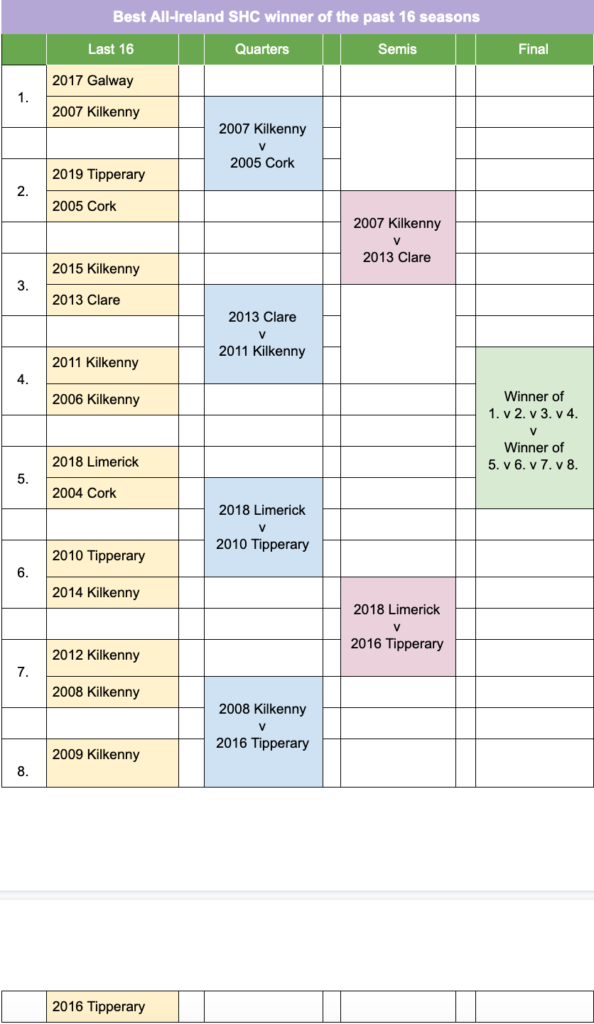 Eddie Brennan hit 1-5 in a man-of-the-match All-Ireland performance for Kilkenny as Limerick were held at arm's reach throughout the 2007 final.
This was a team that had ended the Rebel Treble a season earlier, and would back it up in year two of Brian Cody's famous four-in-a-row push.
Offaly, Wexford and Galway had all bent to Kilkenny's will leading into the Limerick clash, and an early scoring burst effectively decided the game. Even a cruciate injury to Henry Shefflin couldn't derail the Cats.
One of the huge disappointments around the Clare side that won the Liam MacCarthy Cup in 2013 is that they didn't make it back to the latter stages of the championship in the seasons before or after.
The pace and vim that took their to the summit of the game lit up that summer, and we will forever wonder how a Kilkenny side might have dealt with it.
Would the power, athleticism and ball-winning ability of the Marble County men have been too much, as it was for so many others? Might the 2007 edition have had too much in the locker?
Tony Kelly, Podge Collins, David McInerney, Colm Galvin, Shane O'Donnell and so many others hit a high watermark that very season.
They would have troubled any team in history with their pace and movement, including the Cats.
Davy Fitzgerald was manager in 2013 and said in December of that year that he was looking forward to some down-time over the Christmas period.
He revealed that he hadn't yet watch backed his side's big win over Cork in the clear light of day — given their hectic schedule in the aftermath.
"I was telling someone the other day that I haven't had time to watch back the game yet. My plan for that is Christmas Day," he said on Clare FM in December 2013.
"I'm going to close the curtain, have the fire down and take a few hours and watch two or three matches.
"Because normally when I'd watch matches, and even when I'm analysing stuff, I turn the volume down because I just want to see it myself as I see it.
"This time I can have the volume up and see what they're giving out about and stuff. I'm really looking forward to that day and relaxing down and just enjoying it, because you wouldn't enjoy it on the day.
"You're so focused on what you're doing, you're not sure what sort of game it is, you're just focused on what's happening out there in front of you. I'm looking forward to being a spectator for a few hours."
Click on the video at the top of the page to see the debate, and then place your vote.
📮 Sign up to the OurGame newsletter — a daily email reminder of our latest videos, articles, quizzes and more.
Don't forget to subscribe to the OurGame YouTube page for live streams and more.